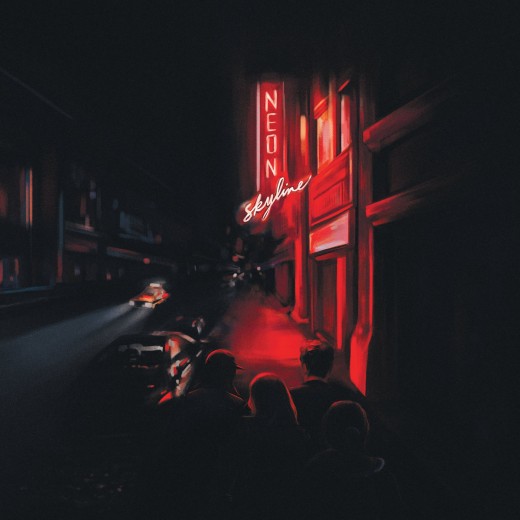 Canadian singer-songwriter Andy Shauf invites listeners into a whimsical narrative with his latest album The Neon Skyline. This is Shauf's sixth album, following his hugely successful 2016 outing, The Party. In similar style, The Neon Skyline incorporates casual conversation with friends into the lyrics, and with many of the songs we find him as a quiet observer in deep contemplation. The stories that are told throughout the tracklist all take place over the course one evening in the Skyline restaurant, after which the album is named, and loosely mirror the events in Shauf's life in the aftermath a breakup.
The title track introduces one of many conversations with a friend called Charlie, and while humorous, it addresses the main subject matter of the album, heartbreak: "Come to the Skyline, I'll be washing my sins away".  This track illustrates the themes and tones that are present throughout the LP. It's upbeat, even fun, but with a strong undercurrent of melancholy.
Another stand out track is 'Living Room'. Its lyrics are transparent in meaning and they tell a story most people can relate to. You're out, and in an attempt to make small talk, you catch someone at a bad moment, they pour their heart out to you unexpectedly and leave you lost for words. "Charlie looked at me with wide eyes / Like we had accidentally walked into some stranger's living room". This gentle song is beautifully delivered with the help of Shauf's trademark clarinet playing, and captures the relaxed atmosphere of this restaurant so well that. by the end, one can imagine they too are a spectator by the bar.
This album tells a story. It is delicately laid out in a marriage of poetic lyrics, amusing dialogue and soft composition, and brings its listeners into a world of romance, heartbreak, self-criticism and recovery. Shauf wrote, recorded and produced all 11 tracks himself, which gives the album a very personal touch. And as usual for Shauf, it features a myriad of instruments that, at different times, compliment and contrast the stories told from song to song. The concept of this album is wonderfully crafted. It is not just a collection of songs but a unified listening experience.  Julie McKevitt