News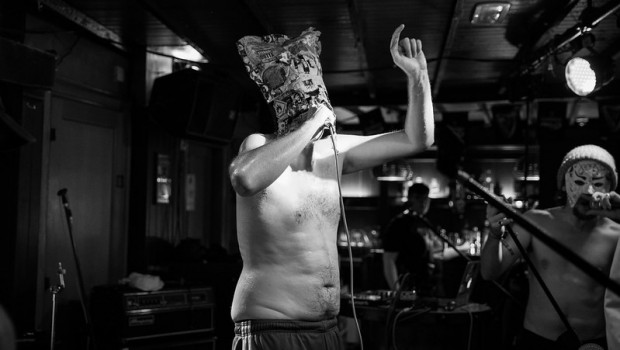 Published on February 7th, 2020 | by Stevie Lennox
0
Stream: DJ Limewire x Post Punk Podge – Stuck In The System
Talismanic Limerick rapper Post Punk Podge has a knack for cutting through to Ireland's most uncomfortable truths, and one day ahead of the next Irish general election, the Direct Provision system – swept under the carpet by most leading politicians – is in his scope. 'Stuck In The System' is a collaboration with DJ Limewire – aka Cathal of Bleeding Heart Pigeons – whose beats accompany Podge with apt clautrophobia and dissonance.
As many of you know, Direct Provision is essentially this generation's Magdalene Laundries. A system in place for over two decades, asylum seekers become institutionalised, having been given just over €20 per week and few chances to advance their lives, existing without many basic freedoms – like being allowed to cook for oneself – in camps and hotels tucked away across the island, while government-hired contractors profit off its inefficacy.
Post Punk Podge & The Technohippies headline the Kino, Cork tomorrow night – Saturday February 8 – for Quarter Block Party, alongside Acid Granny, Junk Drawer & J a r J a r J r. Event page here.