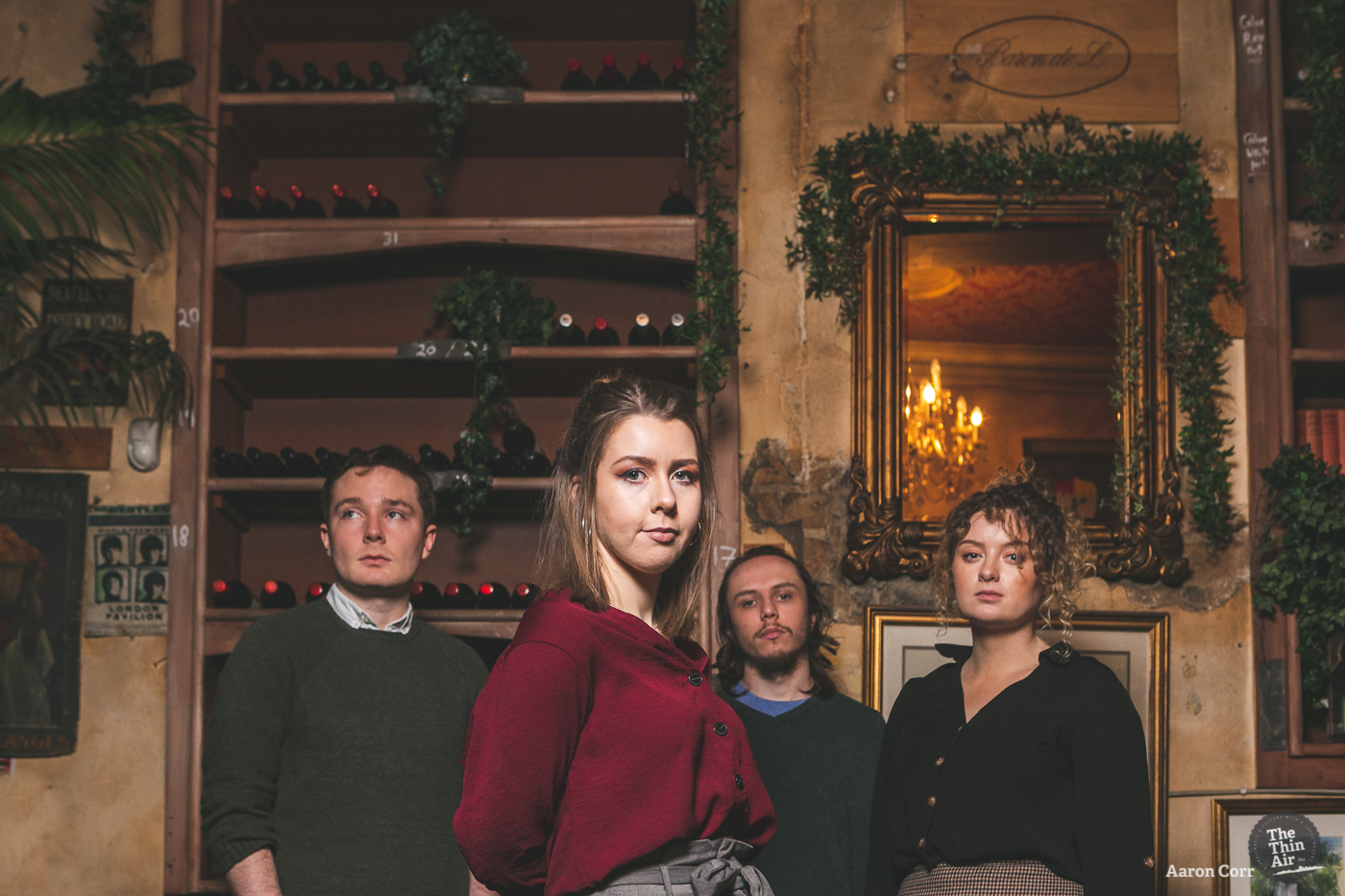 In the latest installment of 10 for '20, Christine Costello tips Limerick quartet His Father's Voice for massive things in 2020 and beyond. Photo by Aaron Corr
Blurring the lines between post-punk and shoegaze, His Father's Voice are just one of many enterprising outfits to come out of DIY LK music collective. Since the release of their self-recorded EP Contexts and Perspectives in 2018, the group have met high critical acclaim, been awarded support slots with Viagra Boys and Cherry Glazerr on their Irish tours and will support Dream Wife at their upcoming Whelans show this May.
In 2019, the band bounced back with a second release, In the Shade which they launched to a packed fanbase in one of Limerick's most beloved music venues, Pharmacia. This second release quickly dispelled any rumours of Beginner's Luck as His Father's Voice surpassed listener expectations with an EP strong enough to hold its own against most debut LPs. In the Shade featured two brand new tracks, both delivering an escalation in production quality and songwriting from past releases. From the artistically ambitious 'Close' and its abstract nosedive into more psyche-infused influences, to the accessible and infectiously radio-friendly 'In the Shade'. 
Their fine-blend of post-punk and 90s shoegaze draws influence from Radiohead and Joy Division amongst other brooding pioneers. There's a blissful transcendence to their music that, amidst the trend of guitar-dominated Irish exports, comes as a welcome change. Ash O'Connor's serene vocals drive each track across a smooth bed of percussion-soaked reverb, injecting just enough energy into the melody to save her words from drowning in a weight of sound. 
Despite the complex soundscape and broad range, the effortless flow of their music is a notable feat, especially for a band with just two EPs under their belt. Within the space of just two short years, His Father's Voice have showcased their impressive dexterity as musicians; combining elements from a broad spectrum of genres and housing it all beneath a single and singular sound. It's one that we hope to hear more of in 2020. Christine Costello