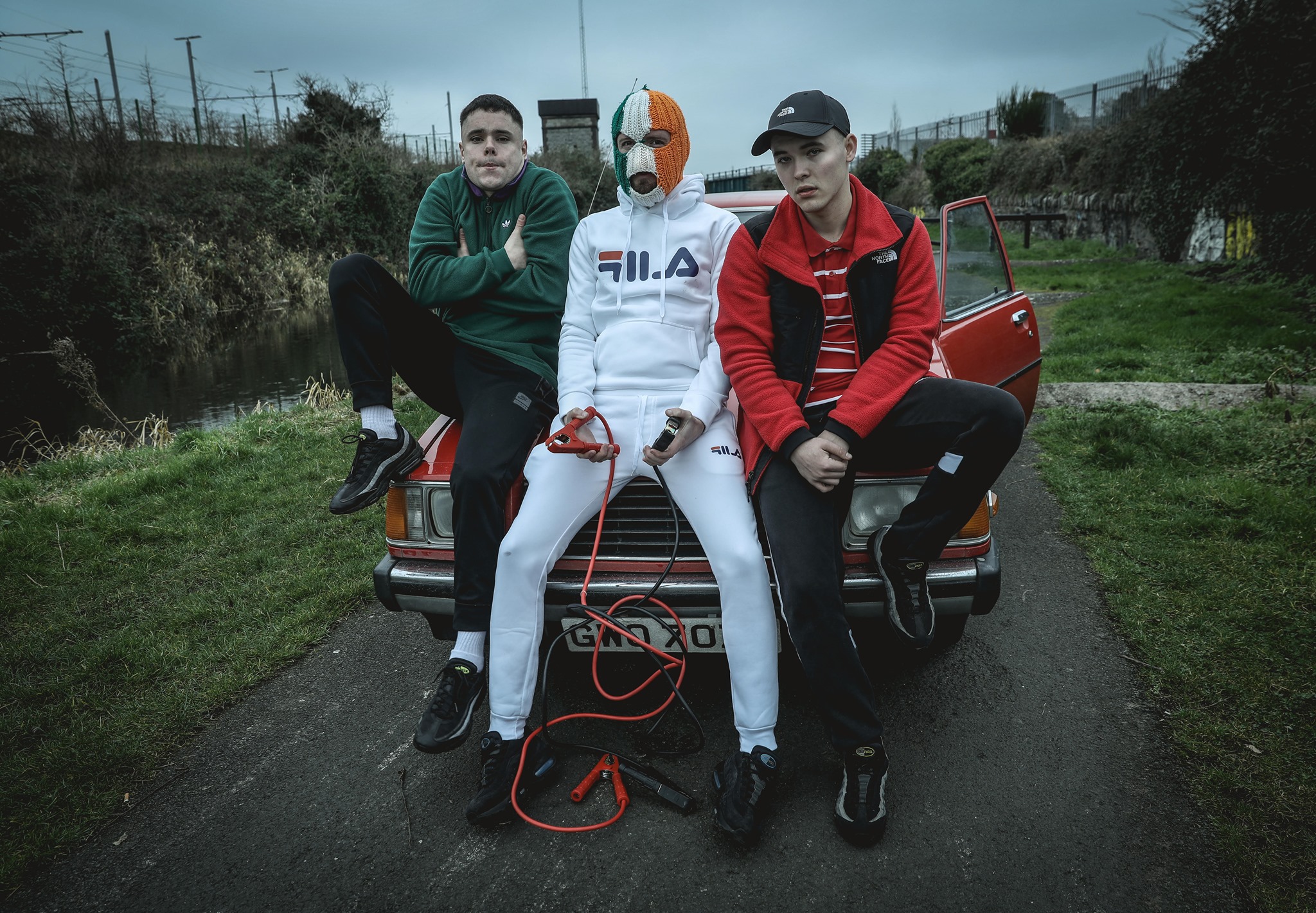 Like musicians, promoters, crew and venue owners right across the world, the Irish music industry is being hit hard by the global spread and broader ramifications of COVID-19. One such act is fast-rising Belfast Hip-Hop threesome Kneecap. Thrown into the deep-end following several US dates falling through, the group have launched a fundraiser on PayPal to cover a whole host of costs incurred by the forced cancellations.
In a statement, the trio said, "A chairde. Like everyone else we are struggling quite a lot now, financially and mentally. In the absence of a record label we had self financed a US Tour, and with 6 of 7 gigs cancelled we are now in a precarious position and in debt. Several gigs scheduled for the next few weeks/months are now also cancelled or in doubt. We have, proudly, always released all our music for free, and we've been blown away at where we've come in just over 2 years.
We've succeeded in taking the Irish language thousands of miles from the island. For this we thank every one of you legends. In light if the last few days, we have set up a small fund it campaign to hopefully allow us clear debt and to live and write until this passes. Any donations big or small from our fans would be hugely helpful, with this the band will be able to continue to release music and exist."
At the time of writing, in just one day, the guys have raised €5,576.50 – a remarkable 74% of their €7,500 goal.
Help them reach that goal here.