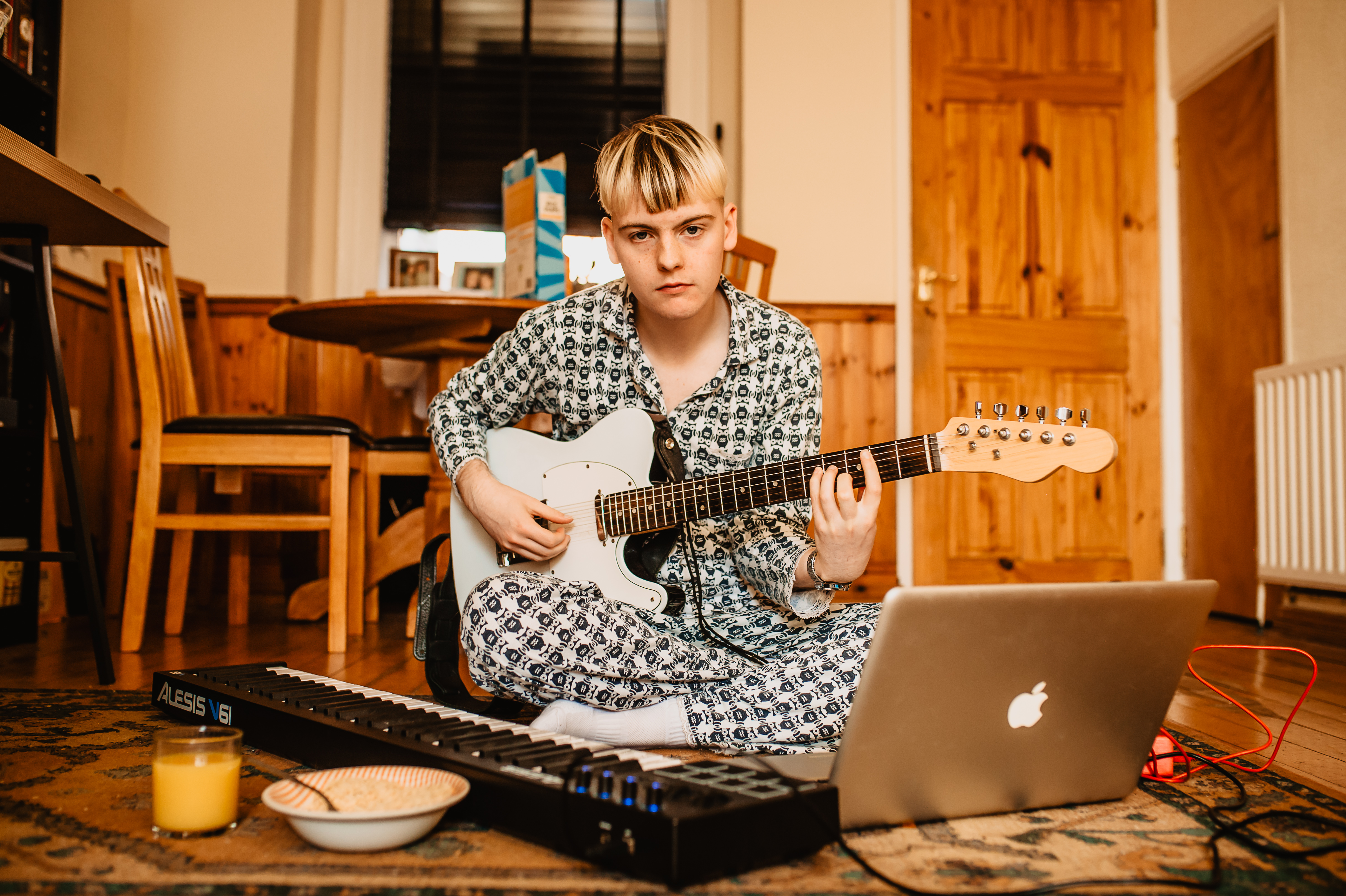 The name Joel Harkin is becoming increasingly synonymous with a brand of lo-fi alternative folk that digs a little deeper. Based in Belfast, the Donegal singer-songwriter's craft brims at every turn with pathos and pure insight, and is rounded off with a melodic sensibility all his very own.
Having recently delivered stand-out sets at Output Belfast and Other Voices Ballina, Harkin's fast rise is masterfully mirrored on new single 'No Recycling'. The lead single from his highly-anticipated debut album, Never Happy, it's a wonderfully heart-stung effort ruminating on family life and witnessing inequality first-hand.
Accompanied by a stellar and perfectly homespun video courtesy of Belfast photographer and videographer Charly Sproule, 'No Recycling' finds Harkin – who counts Bright Eyes, Phoebe Bridgers and Modest Mouse among his main influences – at his most incisive and earworming.
Harkin said, "No Recycling is about going to visit my da in Spain and thinking about wealth inequality and how the two extremes of it seemed to be present in this small Spanish town. Charley's video is about landlords being not great and how for the most part they are pretty much all cowboys."
Never Happy is released on Tuesday, 19th May