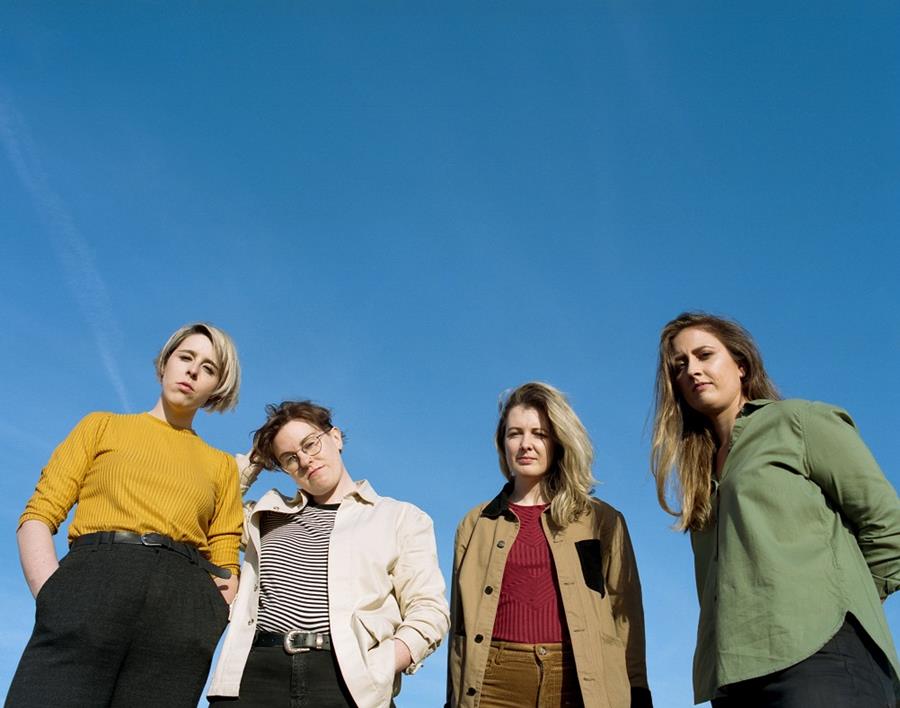 Few bands earworm quite like Pillow Queens.
Having been on our radar since 2017, the Dublin indie quartet will release their debut album, In Waiting, in September.
If their new single 'Handsome Wife' is anything to go by – and it surely is – we're in for something special. Featuring wonderful visuals shot and assembled during lockdown, it's a star-shaped and suitably burrowing gem from the foursome.
"'Handsome Wife' begins with a glimpse into an emotional homecoming, one that intensifies and romanticises the seemingly insignificant," the band said. "Throughout, the mundane but tender moments are held up and deified, paying reverence to the ease in which a love can thrive outside the realms of tradition."
"The song continuously references structures and rituals that were once out of reach, but are now within our grasp. In spite of this Handsome Wife affirms that they pale in comparison to the communities we've built ourselves."
In Waiting is out on September 25th. Pre-order here.