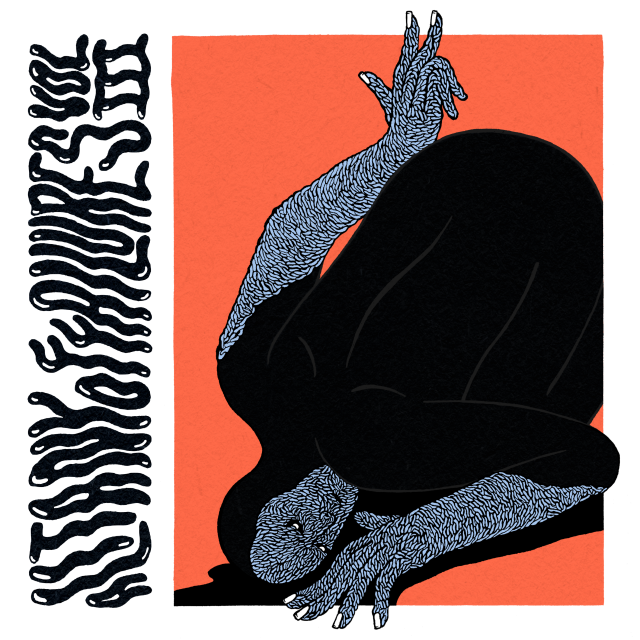 Two years on from its second volume, islandwide independent music compilation series A Litany of Failures has opened pre-orders and announced the tracklisting for Volume III in the series – out Friday, October 2nd.
More eclectic, and more export-ready than ever, the compilation features brand new music from 22 acts across Ireland, including the first recorded output from Fifty Years of Hair (Postcard Versions/Girl Band's Dara Kiely), The Golden Cleric (Shrug Life/Girlfriend/That Snaake) and Grave Goods (Girls Names, Pins, September Girls), as well as many of our favourites – Robocobra Quartet, Silverbacks, Rising Damp, Percolator, Extravision and many more.
With cover art by Nathanaël Roman, it will be accompanied by an optional limited edition zine, featuring written & visual contributions from artists involved, compiled by Beibhinn Delaney. Check out the tracklisting:
Junk Drawer – Tears In Costa

The Bonk – Thick Lines on Thin Film

Silverbacks – A Roof For Life

Grave Goods – Juice

Oh Boland – Living Island (Was a Carpet Shop)

Golden Cleric – Nice Guys

™

Girlfriend – Laura

That Snaake – Keep Calm and Carry Your Coffins

Problem Patterns – TERFs Out

Messyng x Post Punk Podge – Still At The Music

Robocobra Quartet – I Love You

Extravision – Fire

Careerist – Pitter Patter


Handsome Eric – Bruxism

Mob Wife – Wrist

Slouch – I Get What's Mine

Hey Rusty – Van Zandt

Fifty Years of Hair – Drink All The Paint

Rising Damp – Cannibal

SORBET – The Candle

Percolator – Freshin

Autre Monde – Didn't Want
Available on double 12″ vinyl and digitally, you can pre-order it on Bandcamp now.