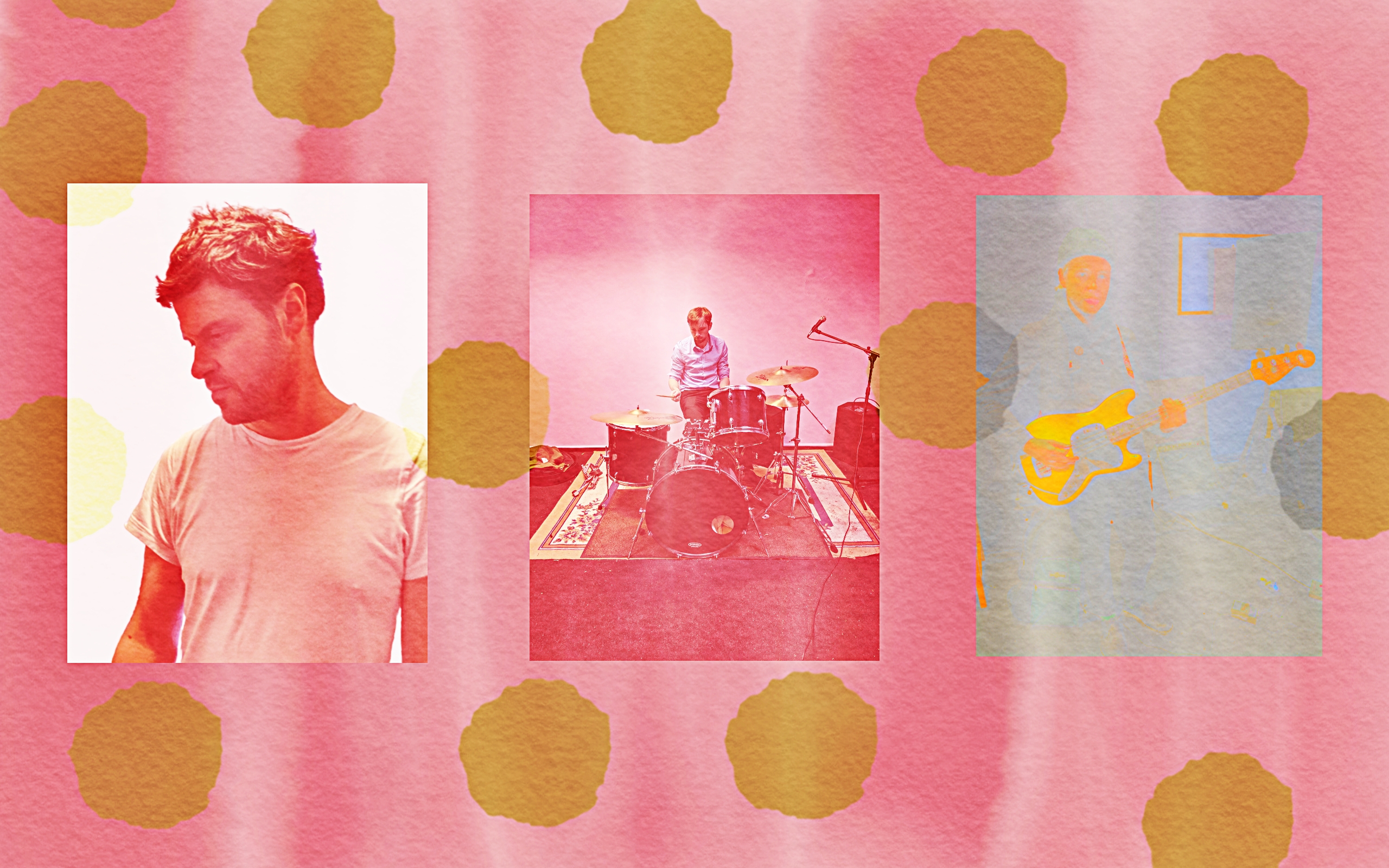 Tomorrow, Belfast's finest purveyors of sun-kissed jangle-pop Sea Pinks will mark 10 years in existence with a new EP. Arriving exactly a decade on from the Neil Brogan-fronted band's debut single, 'Japanese Knotwood', it doubles up as an ending – an inexorable line drawn under the sand – for one of the country's most prolific and consistently on-form bands.
On the heels of its title track, we're pleased to present a first listen to the release's new single 'Running Down The Clock'. Sure enough, even at the eleventh hour, Sea Pinks are a band that sound like no other. Centering on the onward march of time, and our place within it, it's a stellar six-minute effort from a band who are now officially on an indefinite hiatus.
Have a first listen to the track – and delve into a wonderfully insightful statement from Neil Brogan regarding the past, present and future of Sea Pinks – below.
Ten years ago this week I uploaded the debut Sea Pinks single 'Japanese Knotweed' to Bandcamp. It was home-recorded using Garageband, a Vox Valvetronix amp, a Tascam 4 track of dubious origin, a badly detuned snare drum, and a newly acquired and heavily modified 1966 Fender Mustang, stripped of its original sonic blue by a previous owner to a crudely lacquered slab of alder. Something about the patina of that guitar made me want to write songs that recalled the era it came from and evoked the places it might have been to before it came to me. In short order, a clutch of songs sprang forth with very little summoning on my part, and I recorded as I went along, playing everything myself. That first album Youth is Wasted was made in the living room and box room of the house I was then renting off Woodstock road, east Belfast, between April and June 2010.
At the time I assumed it would be a one-off project like others I had been involved in during that period. I had no idea I would be sitting here ten years, ten albums (seven LPs, a sessions record, a golden greats compilation and a collection of demos and outtakes) three EPs and eighty-nine songs later, counting the cost.
I considered drawing a line under Sea Pinks after the third record Freak Waves in 2012. It would have been a logical time to call it quits. That's not to say anything bad about subsequent records, far from it. I just wonder now if maybe a different band name might have better delineated what followed from what came before. Over the years I've sometimes felt hamstrung by the identity forged on those early records, and am well aware some still associate us with the early 2010s era of indie music that was knowingly retrograde at the time and now seems positively antique, quaint even.
After those first three records, knocked out at home in a two year grace period of wilful naivety, each successive record a little less ramshackle than its predecessor, I changed tack. This had to do with my leaving Girls Names, the band I co-founded with Cathal Cully in 2009. Sea Pinks had burgeoned out of the frenetic period of creativity that marked my time in that band, with Cathal and Claire Miskimmin side-stepping onto bass and stand-up drums in what became an increasingly confusing and (I can be honest about it now) tension inducing sideshow to the main event. Having left Girls Names I proceeded to plunder my other former Girls Names bandmate Phil Quinn's new band Charles Hurts, initially 'borrowing' Steven Henry, Davey Agnew and Phil himself for the release show of Freak Waves in autumn of 2012. I still haven't returned Davey eight years later, sorry Phil.


Initially the songs that would become Dreaming Tracks (2014) were not intended to appear on a Sea Pinks album. I tried to make a country record (still on my list of things to do) but when it came to recording, the songs that sounded like Sea Pinks were the ones that kept out-competing the others, like some kind of invasive species. The song 'Not Belonging' is the only remnant of the original intention I had on that record. Maybe this sounds disingenuous, but I just never cared for a lot of the music we were assumed to have been influenced by. I've never heard the C86 compilation, to cite one frequently mentioned example.
In our modest way, we probably peaked, in terms of exposure at least, with Soft Days in 2016. This had a lot to do with employing a PR person for the first time. We got playlisted, got (mostly) well-reviewed in print press, got a distributor on board. Unfortunately, a non-committal booking agent and generally haphazard (lack of) planning on my part all but assured that we weren't able to properly capitalise on the upswing in interest with any actual significant touring.


We finally toured Europe in 2017 with Watercourse, this time with the help of a decent booker. We just about broke even, playing well-attended shows in France and Italy as well as not so well attended ones in the German and Swiss hinterlands. There are few things more dispiriting than headlining an empty contemporary arts performance space on a balmy Swiss evening while the support band stands outside smoking. Especially when it's well paid and the promoter has put on an insanely lavish spread backstage. Heartrending.
That we kept going over the past two years had a lot to do with Gary Cummins joining on bass. I would credit Gary with instigating the recording of these songs and don't think they would have been committed to tape without his encouragement and focus. Plus his bass playing on them is consistently great.
This EP was recorded mostly live in a single one-day session in January this year, and I finished it during lockdown. I've now arrived at the point I always arrive at sooner or later, where I hit up against the familiar limitations of money and ability and CPU on my 2008 Macbook (maxed out to 8GB RAM) and finally admit defeat. The moment of release is always an exercise in damage limitation at some level.
I should acknowledge how totally lucky I've been to have this band in my life. I've played great shows with rooms full of people singing along, played with a ton of great bands, been to places I never would have been, and been lucky to be supported by amazing people, within the band and outside of it, throughout. There are too many of them to name here, but I hope the principals know who they are.
Maybe, when it's ok to do so, we'll play these songs for an audience. The recording date in January was actually the last time we were all in the same room together. All things considered it feels like the right time to put the band on indefinite hiatus. We've had a good run and ten years feels like a nice round number to draw a line under. But then again, I've tried to draw a line under this band before.
To those who have attended a gig, bought a record, put up wth us on social media etc – thank you all for your support and enjoyment of our music over the past decade. Neil Brogan