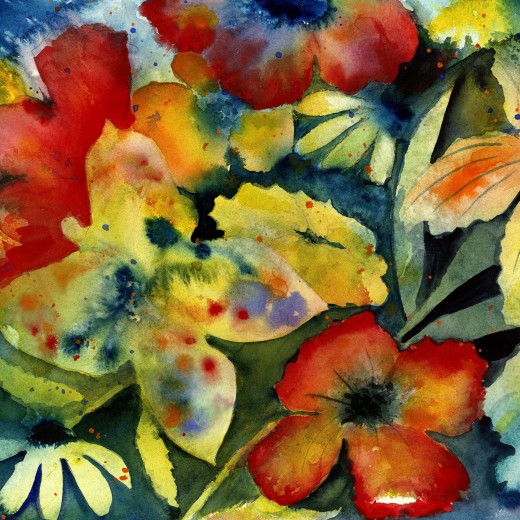 In April, Adrianne Lenker retreated to an isolated cabin in the midst of two crises: one public (the coronavirus pandemic) and one personal (a tough breakup). 
Two albums, 'songs' and 'instrumentals', were recorded concurrently during this period, and feel at once like separate entities and like something whole. Comprising a collection of the lyric-based tracks we've come to know for Lenker, and two long instrumental pieces, they compliment each other perfectly, while offering many of their own charms.
Had 'instrumentals' been released on its own, it would have risked being sidelined as a minor side project, but when paired with 'songs' it is a gorgeous accompaniment to the deeply personal writing on 'songs. Lenker writes entirely from her own perspective, and faces heartbreak head-on, setting aside the abstraction that runs through her writing with Big Thief. In the refrain of 'zombie girl, she sings: "Emptiness, tell me about your nature". Lenker's lyrics have always been ethereal, but rarely so blunt.
Lenker's lyrical fascination with nature remains a staple and, here, she places herself within it. On dragon eyes she sings: "Stars bloom / on a warm summer night / They have a clear view / without the bedroom light / I just want a place with you / I just want a place". The longing in her voice is especially apparent as she repeats that final line.
The collage-like music of 'instrumentals' mutates and repeatedly switches, like indie-folk free jazz. The opening piece – 'music for indigo' – was originally written for Lenker's ex to listen to as she fell asleep at night. Towards the end, Lenker mutters the only words heard on the entire album: "I'm starting over". While Lenker surely meant these words in the context of messing up the recording, it takes on a new meaning when left in within the context.
'Mostly chimes' is so subdued that at times it sounds as though it has finished, only to return and enchant further. The closing track on 'songs' – 'my angel' – lulls the listener into a trance. Lenker repeats the titular refrain several times until the song – and the album – comes to an abrupt stop. It is a jarring close to such a comforting album. Perhaps that sudden ending of something so beautiful is supposed to reflect the breakup which inspired the album; a reminder of the uncontrollable, dramatic shifts that can so easily alter our lives. Peter Comiskey