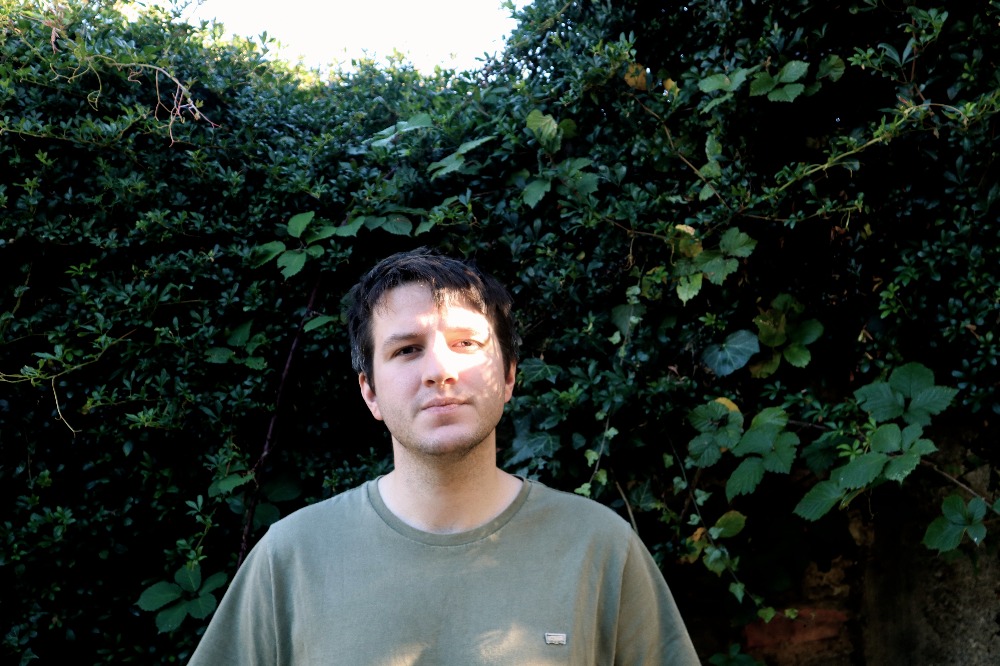 It's been a busy couple of years for Dublin-based guitarist, Kilian O'Kelly. In between joining Girl Band for a few dates on their 2019 tour, releasing a critically acclaimed debut record Fad with his band Silverbacks this past summer and setting up an independent label, Central Tones, he somehow managed to find time to write and record an exceptionally dynamic solo album entitled Luzhny's Layer.
The instrumentally-led body of work contains multitudes across nineteen immersive arrangements. Within, O'Kelly conveys a myriad of moods via floating guitar riffs, unnerving string accompaniments and utterly magical piano lines all masterfully performed. It ventures into both engrossing cinematic numbers in a similar tone to what Radiohead's Jonny Greenwood has done with his scores for Paul Thomas Anderson features and the wild improvisational style of Arthur Russell. The scope of such reference points to the work then make for a special listening experience. There's an instant intimacy to the record, one that leads the listeners to become utterly lost in O'Kelly's beautifully ruminative arrangements.
A tremendously rewarding listen, Luzhny's Layer encourages you to stop what you're doing and devote your ear to the intricately developed tones and textures permeating the record.
Luzhny's Layer is now available to stream below.
Photos by Rachel O'Kelly. Artwork by Cameron Taylor.
In between writing, recording and touring with Silverbacks, when did you start working on the songs that we hear on Luzhny's Layer and what was your initial process?
The earliest tracks on the album date back to 2017 and 2018. I started to make home recordings with a zoom mic and uploaded them onto my Bandcamp as numbered tapes. All the guitar and piano tracks on the album were recorded and performed by myself. The three 'Les Mouches' pieces and 'A First Look Outside' actually reworkings of larger pieces which were never performed, but workshopped a couple of summers ago by the Robinson Panoramic Quartet and the Clarion Horn Trio.
The album is filled with wonderfully immersive and captivating instrumentals. Sonically, did you have an overarching theme or tone in mind that you wanted to convey across the arrangements or did you want the songs to be appreciated as independent entities?
When I listened back to the tapes at the start of lockdown I realised that some of them worked very well as a collection. I noticed that when the individual tracks were grouped it started to have the same meditative qualities as some of my favourite ambient albums (Ambient 4: On Land by Brian Eno and Vernal Equinox by Jon Hassell). I would lose track of time when the tapes were grouped and this inspired me to explore the idea of an album further.
As you listen to the record, there are moments that echo Arthur Russell's untamed style of improvisational playing coupled with sophisticated cinematic arrangements akin to Jonny Greenwood's compositions for film. What were your musical touchstones during the writing of these songs?
Arthur Russell and Jonny Greenwood are both great. I've been listening to his Phantom Thread soundtrack a good bit lately. The string pieces on it really remind me of some of the pieces for Hitchcock's Vertigo, which is one of my favourites! Some influences for the record would have been Glenn Branca, due to the heavy use of electric guitars and unconventional scordatura. I couldn't recommend checking out The Ascension more if you haven't already! Elsewhere, the three 'Les Mouches' pieces all use extended cello techniques created by Kaaija Saariaho for her composition 'Sept Papillons'. I'd also like to think there's a bang of Durutti Column off 'The Heel', too.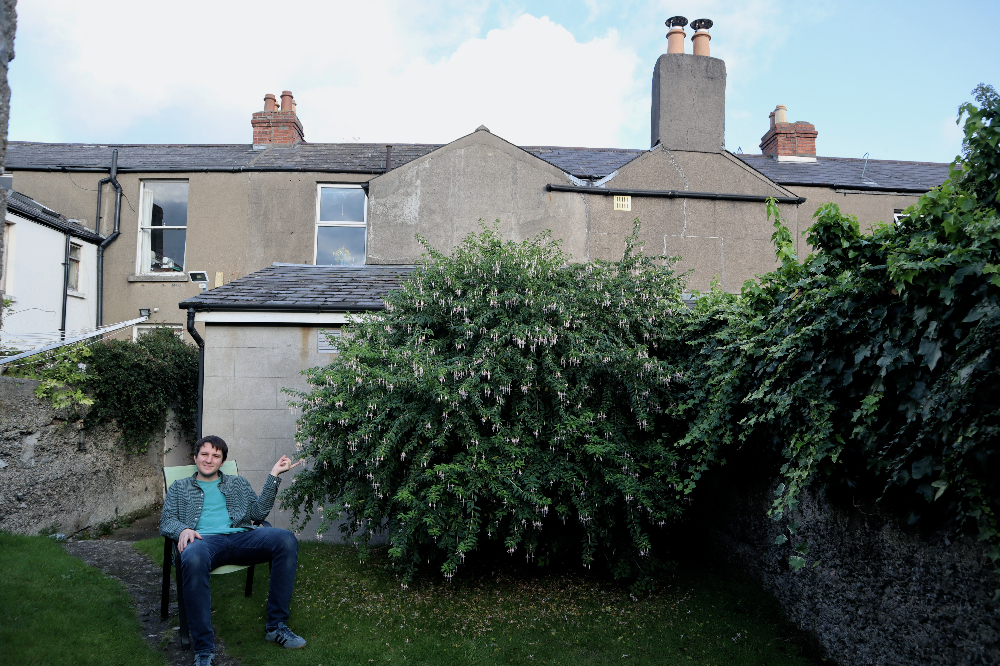 Music is such an emotive and evocative medium of expression. Instrumentals, especially, have endless potential to resonate and conjure completely contrasting images amongst its audience. Did you have any recurring imagery or scenes come to your mind while you were working on the songs?
I tend to only think of images once the piece is finished and I relisten to it. I find my mind drift and think of things I wasn't thinking of when I was writing. I often imagine scenes from films, actually. For instance, 'New Programming' reminds me of the scene where Harrison Ford goes for noodles in the rain in the 1982 Blade Runner. One of the powers of instrumental music is that there's more room for interpretation than for songs with lyrics. Words can lead you down roads and narrow paths of interpretation. When writing Luzhny's Layer, I wanted to avoid this and give more scope for the listener to take what they wanted from it.
When working exclusively on instrumental pieces, is there more of a challenge to know when to step away from an arrangement than if you were writing a song with a verse-chorus structure? Did you ever feel a temptation to meander and extend certain phrases more when writing instrumental pieces?
That's a great question! For Silverbacks, the vocals are one of the defining features on how a song is going to be mapped out or structured. Because there aren't any lyrics in Luzhny's Layer, there was a freedom to not have to go anywhere anytime soon. I didn't have the pressure of coming up with a catchy chorus. So with that, there's a greater freedom to extend certain phrases. How I want to approach linear momentum also plays its part too. Sometimes it's cool just to listen to the same thing over and over again. At the same time, it's also exciting to make a sudden change.
Silverbacks' released debut LP, Fad earlier this year. How did you find writing and recording as a solo artist compared to working within a band dynamic? Were you nervous at all to play the songs for your bandmates?
The collaborative aspect with the band is fantastic but it's nice to match it with a project in which I have complete control. I wasn't too nervous about showing the gang the music. Gav, our manager, has been a fan for quite some time. It was actually his idea to compile and release the tracks on cassette. The gang dig it too, but maybe by default! Daniel is my brother and Emma is my girlfriend, so they have to like it. Peadar has his own solo stuff and is thinking about remixing one of the tracks which should be very spicy. Finally, Gary has told me he'll buy a tape and I am going to hold him to it.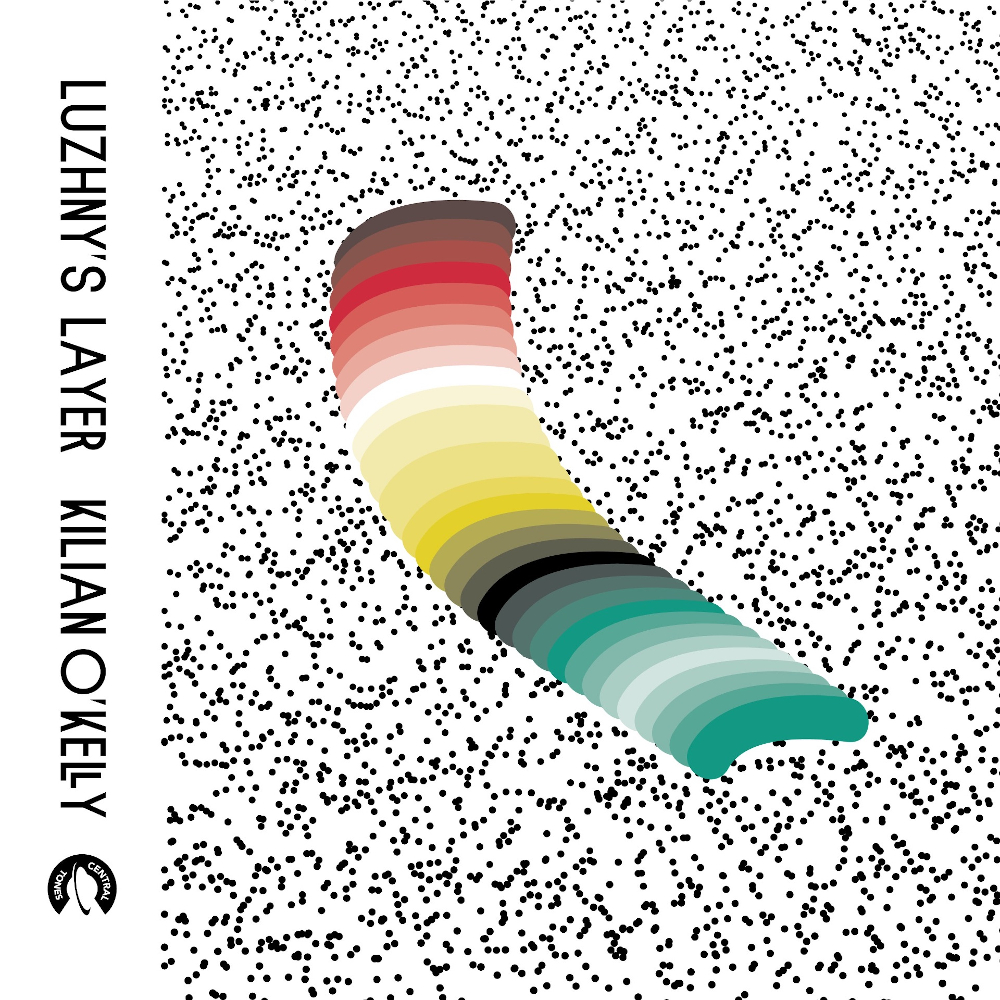 Alongside your Silverbacks bandmates, you've formed a label called Central Tones. I believe Luzhny's Layer will be the second official release on it. What was the motivation amongst yourselves to set it up and what are your hopes for the label?
Primarily, we'd like to get a kitty going to enable us to be in a position where we can afford to release music from bands and artists we like. The timing to start one was right for us. We'd gotten a few label offers for Silverback's debut Fad, but for various reasons, things didn't work out. There's been a pretty strong DIY ethos about Silverbacks and starting our own label felt like the most natural step to take when releasing our debut record.
I have it on good authority that you're an Arsenal fan. This led me to the conclusion that their former Ukranian right-back, Oleh Luzhny was the inspiration for the album's title. Why did you decide to go with Luzhny over a member of the legendary Invincibles team like Thierry Henry or Dennis Bergkamp?
Yes, indeed! I'm a Gooner forever. Oleh Luzhny sounds like the name of a mad scientist or a character you'd encounter in a Philip K Dick book rather than an Arsenal footballer. That's why we went with it. Daniel and I often refer to an imaginary man, who goes by the name Luzhny, running Central Tones behind the scenes!
Who's going to win the Premier League this season?
Arsenal all the way! The tricky away games are out of the way and I have a funny feeling Aubameyang is going to go on a crazy scoring spree.