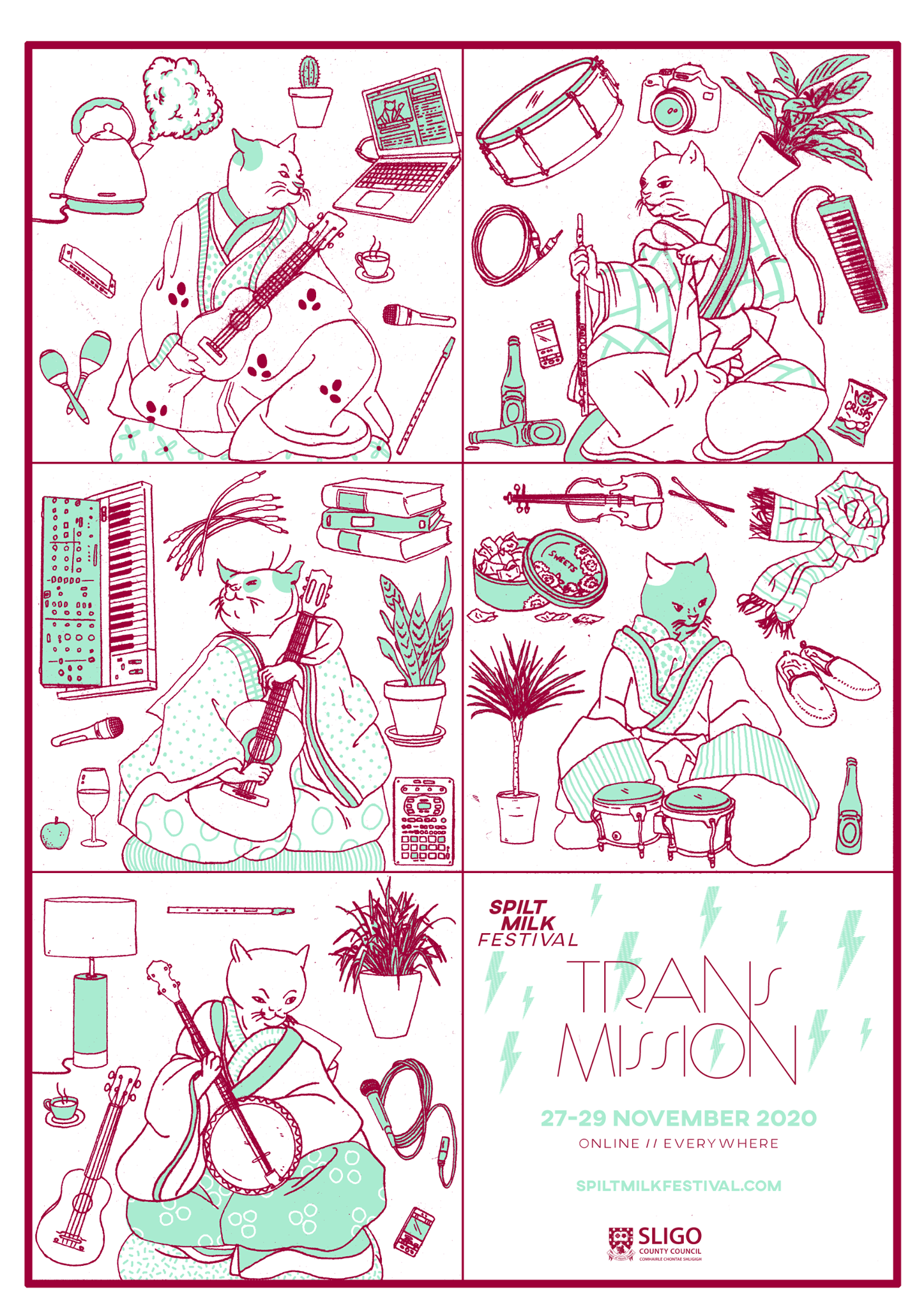 Spilt Milk, Sligo's premier annual celebration of forward-thinking Irish independent music, have announced a new online weekender.
Running from Friday November 27 to Sunday November 29, Transmission will feature sets from Jessica Bruen, The Clumsy Giantess & Trenchurion, Amanda Feery & Declan Synnott, The Hills Have Ears, Howlbux, Junk Drawer, Mhaol, Moving Still, Myles Manley, Ailbhe NicOireachtaigh, Brigid Mae Power, Pretty Happy, The Split Milk Sunday Brunch with Willie, Natalia & Rooster, Ten Past Seven band and Yop.
Best of all, all events are free.
Hop over to the Spilt Milk site for more info and the full schedule.
Poster by Niall Breen