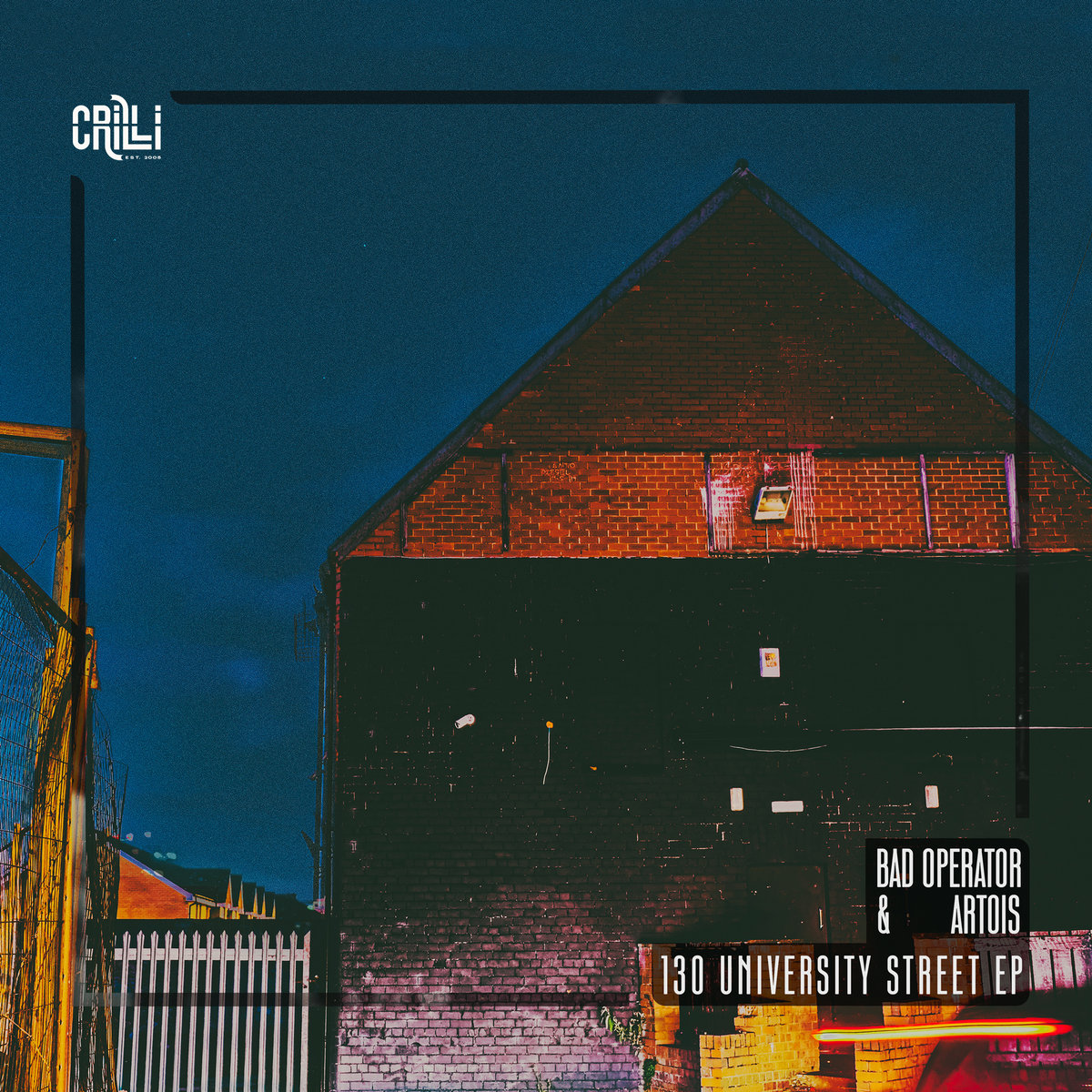 If you're in any way au fait with Irish drum & bass, you'll most likely be familiar with Crilli. A Belfast clubbing institution, specialising in DnB, jungle and footwork, its residents and rotating cast of guests have been responsible for some downright legendary nights in venues including Black Box, Voodoo and the Menagerie.
The address of the latter space – which sadly recently closed its doors after yet another rebirth – gives its name to the debut release by Crilli residents Bad Operator aka David Campbell and Artois, otherwise known as Seamus Barnett. Across four tracks, 130 University Street offers up a snapshot of the heady energy, and brief moments of balmy reprieve, of those nights.
Until they can do it all over again in person, delve in below.