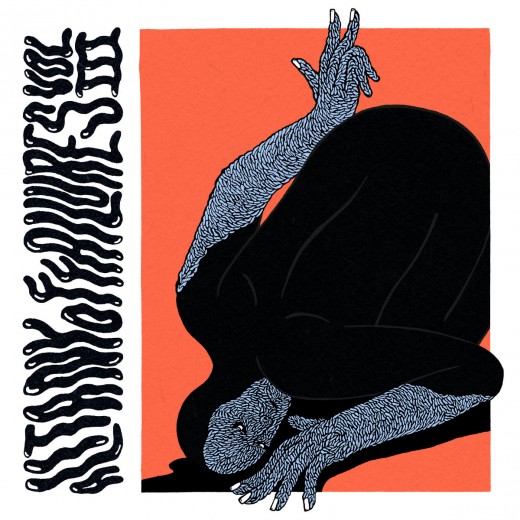 All the way back in 2016, cassette label Little L Records put out a nice little four way split cassette featuring four of the best DIY bands from right across Ireland – Shrug Life and That Snaake from Dublin, Junk Drawer from Belfast and Oh Boland from Galway. Self-deprecatingly titled 'A Litany of Failures', what could have been a fairly low key release gained what felt like a higher level of importance thanks to a series of launch gigs in each band's home city. Two years later, those involved decided to up the ante considerably – 'A Litany of Failures Vol. II' saw an upgrade from cassette to double vinyl, containing 18 tracks from 18  bands from Dublin, Belfast, Cork, Galway, Limerick, Donegal and Derry. The resulting collection felt like a definitive statement on the state of Irish underground music in 2018. Two years later, it's time to check in again.
Junk Drawer and That Snaake reappear, with the former kicking proceedings off with 'Tears in Costa', a track that pairs an incredibly catchy riff with cathartic lyrics about an emotional episode in public. Anyone who managed to catch the band live in those distant pre-pandemic days will likely have been puzzled by this track's absence on this year's excellent debut album Ready for the House, so it's a relief that it's belatedly found a home here instead. Oh Boland, meanwhile, have returned sounding a little different than before, their old garage rock roar tempered into something a little more muted on 'Living Island (Was a Carpet Shop)', but they retain the ability to get loud when they want to. Shrug Life hand their slot this time to their own new side project, Golden Cleric, whose track 'Nice Guys™' swaps out frontman Danny Carroll's guitar for a huge sounding organ riff while retaining his usual lyrical dexterity and  cutting social observations as he sets his sights on sinister and entitled men.
Elsewhere, Grave Goods make their long awaited recorded debut – the trio consisting of Irish musicians Sarah Grimes (September Girls) and Philip Quinn (Girls Names, Gross Net) in collaboration with Lois MacDonald of Manchester band PINS have already made waves with live support slots, and 'Juice' captures their primitive post-punk perfectly. Girlfriend's 'Laura' follows close behind, an initially dark and haunting track that erupts into a thrilling cacophony of noise, accompanied by a bloodcurdling scream to rival Blixa Bargeld's at the climax of Nick Cave and the Bad Seeds' 'Stagger Lee'. 
Rising Damp's 'Cannibal' is as scarily intense as ever, matching both the frenzied electronics of Post Punk Podge and Messyng's wonderfully titled collaboration 'Still at the Music', and the passion of Problem Patterns' essential trans rights punk anthem 'TERFs Out'. Elsewhere the collection drifts easily between Hey Rusty's reflective folk, The Bonk's playful jazz, Handsome Eric's sublime bedroom pop and the infectious krautrock groove of Percolator's 'Freshin'.
The hitherto unheard of Fifty Years of Hair turns out to be a collaboration between Girl Band frontman Dara Kiely and Ross Hamer, one half of jangle pop duo Postcard Versions (the second crossover between these two bands, as both have bandmates in The Claque). Kiely's repetition of the single line "Drink all the paint and just piss out colours" over a dreamy but tense backing track proves addictive, so here's hoping this project isn't a mere one off.  Silverbacks and Autre Monde  follow up strong debut albums with new contributions here, and while the former's offering is a little looser than their tight, impressive LP, Autre Monde's track here proves to be another highlight, Paddy Hanna's pained vocal bringing the collection to a fitting close.
The success of bands like Fontaines DC and The Murder Capital in 2019 has turned a lot more international eyes towards Irish music, but neither bands' somewhat stage-managed demeanours feel particularly representative of the island's thriving DIY culture lurking a little further below the surface (though it is to both bands' credit that they've brought homegrown gems like Just Mustard, Junior Brother and The Altered Hours out on tour with them). A Litany of Failures Vol. III once again shows how much more the country has to offer, bursting at the seams with not a single weak link among its 22 tracks. Its dedication to showcasing artists from every province continues what's been a refreshing drift away in recent years from a once Dublin-centric scene to a more island-wide community, and with the live scene having ground to an enforced halt this year, the record feels more essential than ever as a means to plug the gap. Another triumphant state of the nation address, we're already looking forward to Volume 4. Cathal McBride