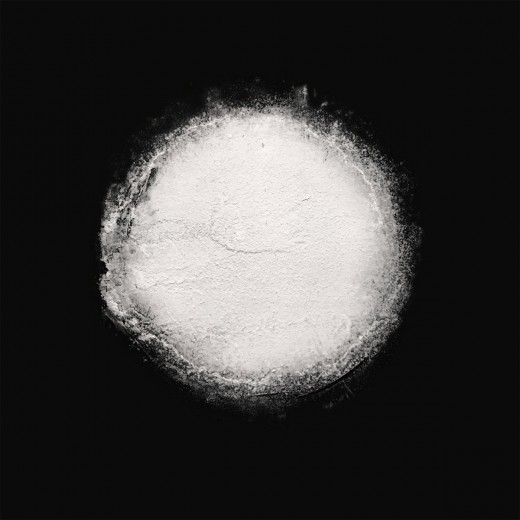 When discussing the merits of canonical composers, the electroacoustic pioneer and arch pessimist Iannis Xenakis declared, "I don't think music ought to be pleasant all the time. Profound music is never like that. No really great music is tender". A contentious statement it may be, but with Noctules David Donohoe and David Lacey have made a worthy argument in its favour. Recorded in the summer of 2020, and unveiled in November via Cork tape label Fort Evil Fruit, Noctules trades in the unease of these grim times. Comprising four interlocking compositions, the album is fused together with the ever-present tics and fuzz of radio static, and is bathed in a deceptively warm electronic hum.
The two Dublin musicians have previously collaborated as part of the Rainfear improvisational collective, and work within the realm of electroacoustic or musique concrète, a montage form where sounds produced by nature or instruments are repurposed as material for new compositions. Given that its compositional base is blocks of sound rather than evolving melodies, it is a style that will often have a disorientating effect, even after repeated listens acclimatise the ear. But where this release is defiantly deficient in whistleable tunes, it teems with surprise, texture and atmosphere, the latter invariably sinister.
In the opening and closing compositions – 'Before Patent' and 'Soprano / Patent 19'  – Donohoe and Lacey draw attention to the editing process by employing the sounds of unwinding cassette tape. This puts the light on the technique underpinning every sudden change in Noctules: the push-and-shove between composition and improvisation, instruments put under the scalpel and field recordings processed beyond recognition.
Beginning with the focused whine of a sine wave, 'Before Patent' establishes broad patterns that recur throughout the album. Nestled between the sounds of percussion and hazy electronics, sharp tones or radio bursts pierce the ear canal, followed by a few seconds of silence. But like an effective horror film, the restful periods are laced with dread, undermined by the knowledge that a clang or shriek will strike in a few uncertain, unmetered moments.
The sounds of a piano enter on the second composition, 'Borosil,' exploited for their tremendous capacity to offer contentment through familiarity and unease through dissonance. Even if it is discordant, those moments where the piano languidly plays out over a melange of electronics, tape hiss and radio noise are the most traditionally "listenable" on the release, approaching something like eerie mood music.
As the end approaches, the noises become more disruptive. A sound akin to a boring drill rattles in the mix, appropriately at the point where the sound becomes more muffled. By the final piece, 'Soprano / Patent 19,' the sound is subterranean. Like all good works in this style, its conclusion feels like a release, soon superseded by the urge to delve back into the noise again.
Donohoe and Lacey have crafted four songs that work as music and as exemplary pieces of sound design. As John Lennon knew when slipping 'Revolution #9' at the end of The White Album, musique concrète is made to unsettle the soul. Noctules is designed for headphones, best experienced in bedrooms usually soundtracked by droning computers and buzzing lightbulbs. Give it a try while you're locked down in one. Pádraic Grant