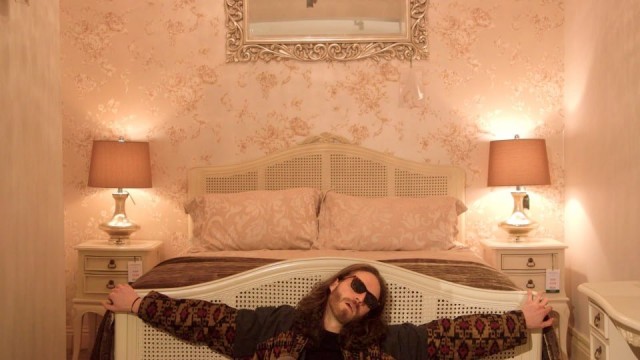 Cork's answer to Sun Araw, R Stevie Moore and Ween all at once, Arthuritis straddles the brow of art at its most extreme ends.
Perhaps the finest example yet of this is his latest single, the electronic wonk-pop of the rather literal 'My Ass, Around The World', self-produced on a four track. "I've been really enjoying working with tape", he tells us. "Once it's recorded, that's it. If you make a mistake, it either stays in the song or I record that all over again, I love how confining it is. The ability to endlessly twiddle on a computer sort of takes some of the fun out of it."
Pressed for some context of the song, Arthur told us: "The song is about me shaking my ass all over the place, the idea has been firmly wedged in the back of my mind for a few years now so it definitely feels good to have that bit of memory space back and empty. I love dancing but I have to really be moved to do it so usually I dance at home like everyones watching. Quite a lot of dancing themes to this next album, I find dancing fascinating, if you watch a bunch of people dancing in a movie or whatever and mute it, it's just a bunch of people moving about. It's not a new thought but I suppose what thought is."
It's out on all streaming platforms on Friday, but watch the Laurie Shaw-directed video below, if even for it being your one chance to hear the phrase "Twerking my cheeks in Abbeyleix" implemented in popular song.