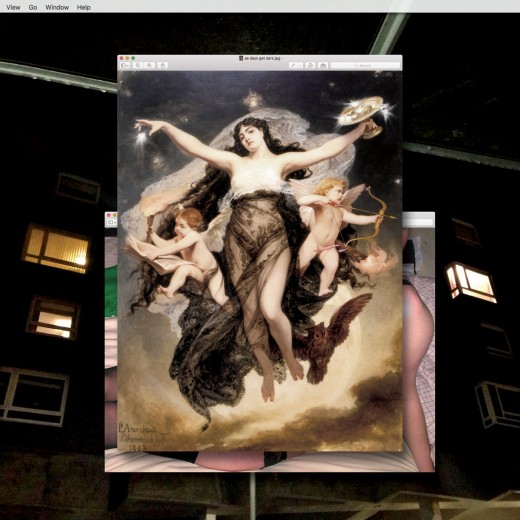 In this era of endless band reunions, it's still easy to tell apart the cash ins from those that are meant to be. When Arab Strap's Aidan Moffat and Malcolm Middleton amicably went their separate ways in 2006 after six albums in ten years, it still felt somewhat premature. Their short run of reunion shows from 2016-17 were some of the best of their career, but the band was put back into hibernation as the pair resumed their individual projects, admirably turning down more big money offers and stating that the band would only continue if they could produce some new music good enough to release.
After all, the comeback tour is the easy bit, assisted by an audience's sense of nostalgia and goodwill. The reunion album is the real test, and there are countless examples of bands failing to make it work. Luckily for Arab Strap, they seem to have achieved that rarest of feats – As Days Get Dark, their first album in 16 years, may well be their best to date.
Given the quality of their work in the interim though, it should be no great surprise. Guitarist/musician Middleton's long run of acclaimed solo albums have a devoted cult following all of their own. Frontman Moffat, meanwhile, has restlessly moved from project to project, forming new collaborative duos along the way with both Bill Wells and RM Hubbert, winning 2012's inaugural Scottish Album of the Year Award with the former. As such, it feels like an entirely natural move to eventually drift back to his longest running collaborator.
While the band originally split because they felt they had run their course, it was easy to disagree. Swansong album The Last Romance saw them move further away from their once trademark slowcore misery, upping the volume and tempo to levels rarely heard since their earliest Peel sessions. As Days Get Dark picks up where that record left off and expands their sonic palette ever further outward. Opener and lead single 'The Turning of Our Bones' is built around a trademark ominous Middleton riff and their trusty drum machine, but even manages a quick breakdown of bongos and skronking sax without a note sounding out of place.
Lyrically, Moffat remains in fine form – opening lyrics "I don't give a fuck about the past/Our glory days gone by/All I care about right now is that wee mole inside your thigh" are almost good enough to challenge the infamous opening couplet on 1998's Philophobia. It's always seemed like the band "running their course" was more of a lyrical than a musical concern. While The Last Romance was full of Moffat's usual sordid confessionals and dark humour, its closing track 'There is No Ending' strongly hinted that he'd had finally found love and happiness – the very antithesis of their entire existence – a suspicion borne out by his unusually romantic 2009 LP How to Get to Heaven From Scotland. 
Moffat's lyrics have become less autobiographical and more rooted in masterful storytelling – see 2018's RM Hubbert collaboration Here Lies the Body, a concept album about a woman leaving her family for a new lover. As Days Get Dark follows neatly on from his recent work, mixing both methods successfully. On 'Fable of the Urban Fox', Moffat explores the plight of refugees and immigrants and the racism they experience on reaching their new home, while the wonderfully titled 'Kebabylon' is told from the perspective of a city street cleaner dealing with the aftermath of a night out. 
Elsewhere, Moffat's usual twin preoccupations of 'sex and death' prevail, most notably on 'Another Clockwork Day', in which a man rejects online pornography to rifle though a hard drive of pictures of his spouse in the early days of their relationship, complete with file names. 'Tears on Tour' is the record's most obviously personal moment, a celebration of crying, whether it be over the passing of relatives, or children's films ("The Muppet Movie, Frozen, Frozen 2"), Moffat discussing his desire to be "the opposite of a comedian", touring the land telling sad stories to weeping audiences – something which doesn't feel a million miles away from where his career ended up anyway.
Handling the bulk of the music as usual, Middleton is on incredible form here. 'Compersion Pt 1' and 'Here Comes Comus!' feature some of his best guitar work to date, both imbued with an energy that many of their older albums steadfastly rejected, while the cinematic piano and synth on the 6 minute 'Sleeper' make it a quiet epic. Where the pair have succeeded here is in not trying to recapture old glories, but to pick up exactly where they left off and push things further forward.
While Arab Strap have never made anything close to a bad album, it's perhaps fair to say they've never before made one that's as consistently engaging from start to finish as this. Whether the band are back to stay or whether this reunion is just another temporary return remains to be seen, but As Days Get Dark demonstrates that they may have plenty of life left in it after all. Cathal McBride