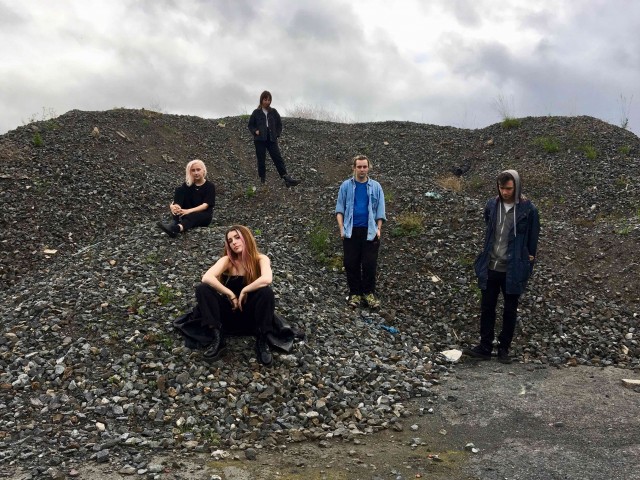 Given the length of time they've been around for in one form or another, it's hard to believe that M(h)aol had, before today, only released two singles – their last being 2020's 'Laundries', concerning the historic systematic oppression of women in Ireland. The power and economy in saying precisely what to needs to be said, when it needs to be said, is what has seen the five-piece labelled as the most vital voice in Irish punk – and  post-punk, for that matter – pushing discourse forward with songs as razor-sharp as their message.
Currently based between Dublin, London and Bristol, M(h)aol's new single 'Asking For It'  – originally set for a May release – has been brought forward following the events in England last week, as women share in collective anger at the reality of male violence, and the sadly all-too-inevitable counter-reaction to this outpouring of empathy.
With the band – Constance Keane, Jamie Hyland, Zoe Greenway and Sean Nolan – distilling the raw, searing rage and claustrophobia of societally-ingrained guilt into sound, Róisín Nic Ghearailt delivers one of the most powerful vocal performances we're likely to hear this year.
All proceeds from the single will go to Women's Aid.