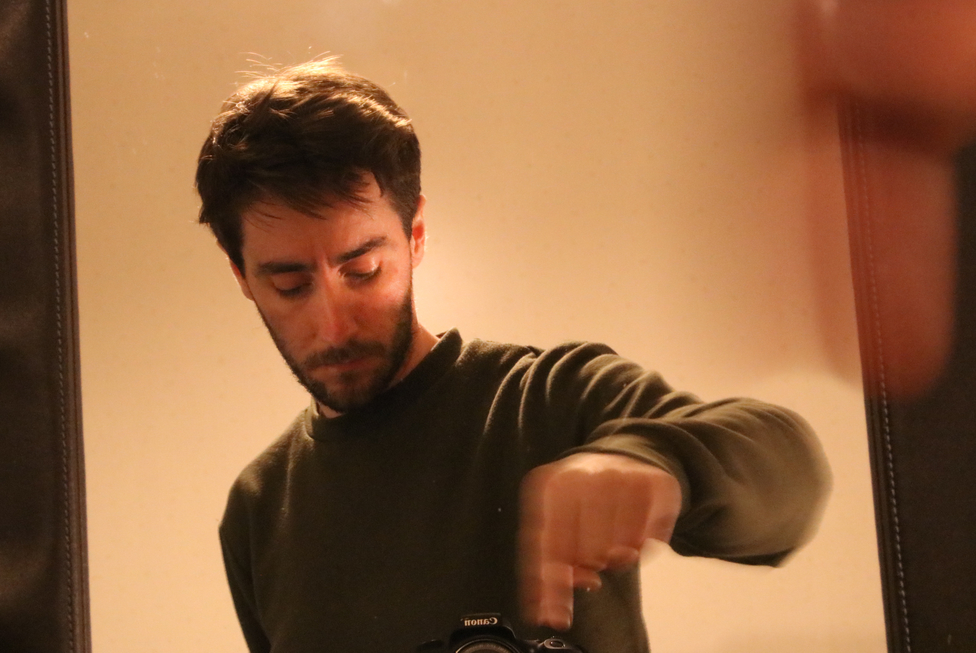 Ahead of the release of his stellar new single 'All The Time To Kill' on May 14, Waterford artist and former O Emperor frontman Paul Savage aka Whozyerman? selects, as he puts it, a random selection of tunes that I've brain labeled as "class".
Tindersticks – The Organist Entertains
I discovered this piece watching 'Eastbound and down' – a series I would also highly recommend. I wasn't too familiar with Tindersticks before this but it was a great introduction to their vast body of work, which I'm still only scratching the surface of. The tune itself is a beautifully brooding yet gentle piece, full of dusty atmosphere and comic tragedy.
Vanishing Twin – Vanishing Twin Syndrome
Vanishing Twin have become one of my favourite discoveries of the last year. They brilliantly fuse afrobeat and jazz rhythms with some wonderful musique concrète influences.
I've also been listening to a side project from some of its members, Tomaga, which I managed to see supporting Stereolab back in 2019, also well worth checking out.
Can – Moonshake
I could pick any number of Can tunes, but this one is a particular favourite. It's got some great poolside vibes.
Bill Withers – You Got The Stuff
Continuing on with poolside vibes, this one is for when that third or fourth strawberry daiquiri kicks in.
Basil Kirchin – Silicon Chip
I've been enjoying Basil Kirchin recently, a composer that really is the definition of eclectic. Here's a random disco banger from him. Something topical too for the times we're living in.
Patrick Cowley – Somebody To Love
I wasn't aware of Patrick Cowley until I stumbled upon a piece written about him last year and since then I've been delving into a lot of his stuff. 'Somebody to Love' is a wonderfully sleazy downbeat 70s disco jam, perfect for nighttime city driving.
Brian Eno – Deep Blue
It's hard to only pick one from Brian Eno but this is a beautiful piece I heard recently. Much like the Tindersticks pick, there's just pure atmosphere and vibe to this, it could soundtrack perfectly a million different imaginations.
Cate le Bon w/ Bradford Cox – Constance
This pick is handy for killing two birds with one stone. Cate Le Bon and Bradford Cox are two of my favourite artists at the moment and I've been following their various side ventures alot the last year. Myths 004 the collaboration album they did together is similar to Cate le Bon's 2019 album Reward, as it has an incredible mastery of production with Le Bon being able to balance and place so much jostling sound into beautifully focused and framed collages. I've also been listening a lot to Bradford Cox's soundtrack album Teenage which I'd also recommend.
DJINN – Creator of Creation
Came across this on Niall Heffernan and Elaine Howley's Cosmosis Radio show on DDR, which has been a fantastic show to listen to over the last year. There's a nice Sun Ra vibe off this, – also thought it could have been a Bonk tune when I first heard it. Looking forward to hearing more from them and plenty of good finds on their Rocket recordings label also.
Phil Cordell – Red Lady
A song that can only put a smile on your face I think. Some wonderful catchy pop psychedelia I managed to shazam from the ether just last week.