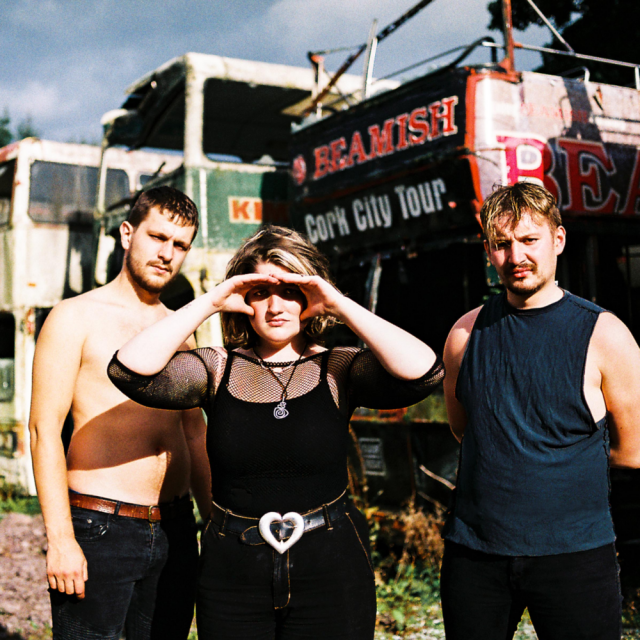 Just a couple of months on from their hugely successful 'Salami', Cork art-punk trio Pretty Happy are back with the video for new single 'Sea Sea Sea'.
While the dischordant rattles of NYC no-wave-inspired guitar drive things song along, tension is cranked between shrieked vocals of bassist Arann Blake – recalling Black Francis and David Byrne at their most effervescent – and a spoken word passage from guitarist/vocalist Abbey Blake. Positively owning its Irishness, 'Sea Sea Sea' is an at-times dadaist exploration of the nation's chronic self-loathing and perpetual issues of queer identity and gender stereotyping.
Its video – debuted in November's Spilt Milk Festival – was directed by Abbey, and was a finalist at Pinewood Studio's Lift Off Festival in the UK. With their influences as drawn from drama as music, we can't wait to see them come into their own with live performance.