Album Reviews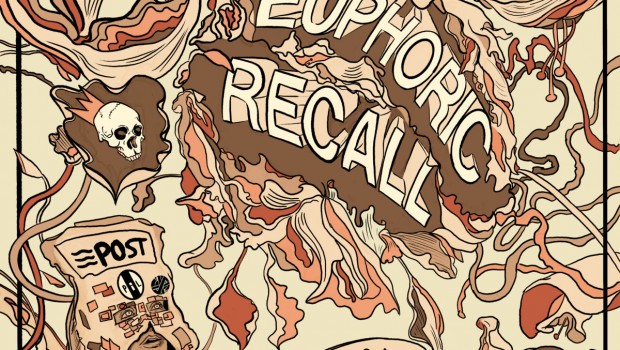 Published on June 14th, 2021 | by Danny Kilmartin
0
Post Punk Podge & The Technohippies – Euphoric Recall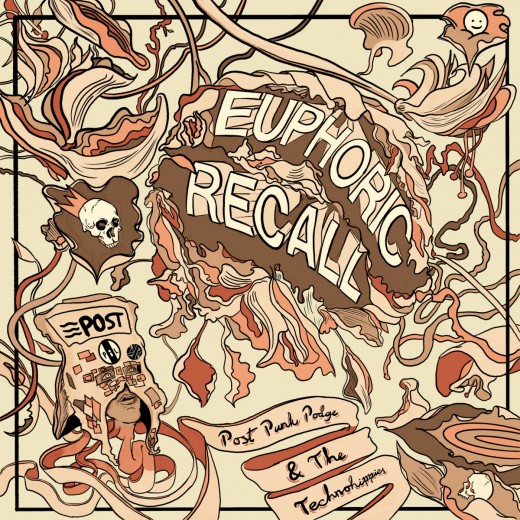 Take one look at (and listen) to Post Punk Podge & The Technohippies and you might think at first that you've seen and heard it somewhere before.  Limerick accent? Check. Acerbic wit, social satire and commentary against outdated modes of masculinity? Check. Mask, self-made from a well-known local institution? Double-check.
Be that as it may, that's where the comparisons between Post Punk Podge and fellow artistic disruptors, The Rubberbandits, end. Post Punk Podge & The Technohippies are an entity unto themselves, and a true standout act in the Irish music scene. Their debut album, Euphoric Recall, is proof of that.
Following previous EPs Post Punk Election Party and Post Millennium Tension, and a slew of promising singles, Euphoric Recall is named after a psychological phenomenon, where one remembers past experiences in a positive light, overlooking negative experiences associated with the same event. It is often cited as a factor in addiction and anger management issues. It's fitting that these 11 tracks borrow sounds of the past – hip-hop, techno, punk, krautrock, various combinations of them all at once – to provide a soundtrack for Podge to tackle a litany of personal and societal ills in a manner that is both brutally honest and beautifully relatable.
'Gentrification Nation' provides the perfect opening. Crunchy guitars blast relentlessly over a four on the floor beat while Podge rails against Americanization, "the death of the working class" and urges listeners to "make art to fight the misery". Similar energy is given to failed modern romance on 'Rejection, Again' ("The time we spent together was like a Disney scene / But you were scared of our love so you smashed up the screen / I hope you're thinking of me when you forget to take your meds"), contemporary societal malaise on '1984' ("The bubble will burst in the o-zone layer. The future's so bright we will burn together") and is sent into overdrive on the life lamentation that is 'Your Name'.
Post Punk Podge and the Technohippies are by no means one-trick ponies. 'Hard Man' sees the group team up with TPM – aka The Mary Wallopers – to take aim at pig-headed macho chauvinism to massive effect, over a comically sinister hardstyle beat ("In the chip shops and nightclubs you's always fight / Did your mammy never teach you how to be polite?"). Meanwhile 'Panic Prevention' ingeniously calls to mind old-school trance hits with a soaring hook that could as easily be about the feeling of coming off a yoke as it is the feeling of relief that comes post anxiety attack. 
Despite the disparate, clashing styles and gamut of emotions and topics, Euphoric Recall is a sharp, focused album that engages its listener. These 11 tracks are bonafide anthems for a society in desperate need of an adrenaline shot, but are in-touch with themselves enough to know that the bad times need to be confronted too. Danny Kilmartin