News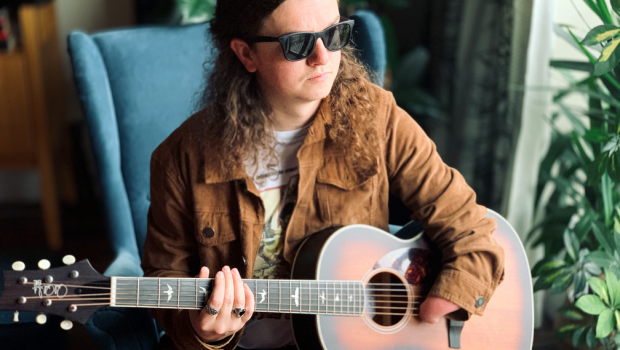 Published on June 3rd, 2021 | by Brian Coney
0
Premiere: Jake Wallace – Empyrean
As one-fifth of Belfast doom merchants Elder Druid, Jake Wallace knows a thing or two about the power of heft. Today, he offers a new vantage point to view his craft
Taken from his debut solo EP, Lacuna – which is officially released via Black Tragick Records tomorrow – two-minute instrumental 'Empyrean' is a masterfully restrained effort that shines a light on the many hues of Wallace's full-spectrum sound,
Speaking about the EP, Wallace said, 'The project came about as a result of lockdown and a few rainy afternoons in Belfast. I had never recorded any acoustic music at all, although I had a number of riffs and melodies from the last few years saved on my phone that needed some work. I upgraded my acoustic guitar a couple of months ago so that helped motivate me to get some recordings done.
I taught myself how to play piano recently as well so I thought I'd try and write some basic melodies that would accompany the guitar sounds and fit into the vibe I had in mind. The synth parts came last just to add a bit more depth and I've always loved the kind of pad sounds I've used on this EP. I created the artwork from a photo I took at Silent Valley in the Mourne Mountains.
It was a welcome departure from the kind of music I've been making over the last 6 years with the band and I hope to follow it up with a second EP before the end of the year."
Keep an ear out for Lacuna via Black Tragick tomorrow and exclusively listen to 'Empyrean' below.