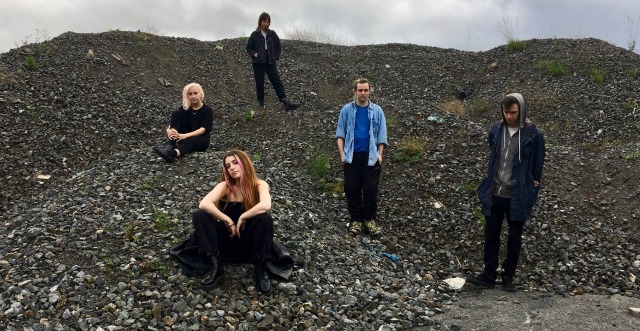 Back in March, Róisín Nic Ghearailt, Constance Keane, Jamie Hyland, Zoe Greenway and Sean Nolan, otherwise known as M(h)aol, returned with one of the most emphatic singles of the year.
Six months on from 'Asking For It', the band – who are based between Dublin, Cork, London and Bristol – are back with the no less powerful 'Gender Studies'. Clocking in at 1 minute and 50 seconds, it's a brief and masterfully understated effort taken from the band's forthcoming debut EP of the same name.
"Gender Studies weaves past and present in an exploration of how the construct of gender shapes our lives," said lead vocalist Róisín Nic Ghearailt. "From feeling like you're not performing your gender right to the way it shapes how we move through the physical, sexual and romantic sphere it marries urgent lyrics with a threatening yet (blank) sound."
Directed by Zoe Greenway, the visuals for the track are inspired, too. Watch below.
Gender Studies is set for digital release on October 28, followed by a 12″ vinyl via TULLE on January 14.