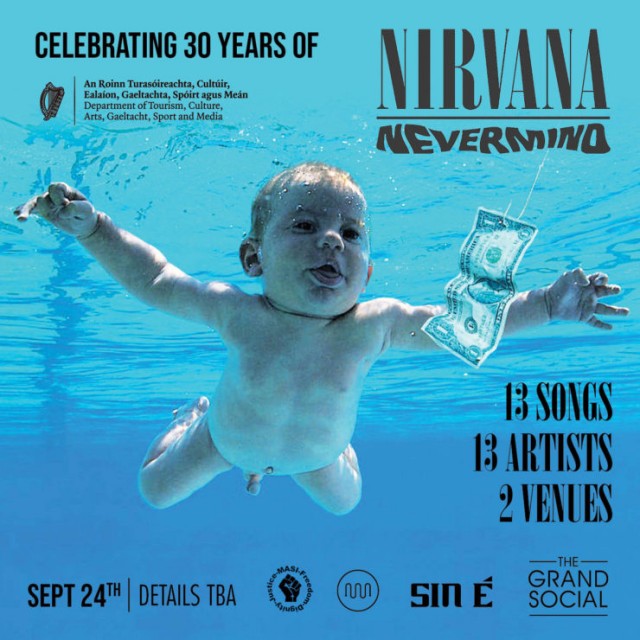 Friday, 24th September marks the 30th anniversary of one of the finest, most essential albums in recorded music history – Nirvana's breakthrough album Nevermind.
To mark the occasion, a selection of Irish acts from across the island have come together in celebration of its release and ongoing influence, each performing their own takes on track from the album in an event which will be live-streamed this Friday. The line-up, consisting of Maija Sofia, Havvk, Alien She, Cruiser, Laurie Shaw, Junk Drawer, Uaim, Aoife Wolf, Pretty Happy, Elaine Malone, Mob Wife and Mhaol will be a combination of videos performed and recorded in Dublin venues Sin É and The Grand Social, as well as others made by the artists in chosen spaces. All profits from the event will be donated to MASI, a charity dedicated to The Movement of Asylum Seekers in Ireland.
The event will be live streamed online from 7pm via Micromedia screens around the country. A QR code will be displayed for viewers to tune into the audio of the pre-recorded, high production livestream, so stay tuned.