News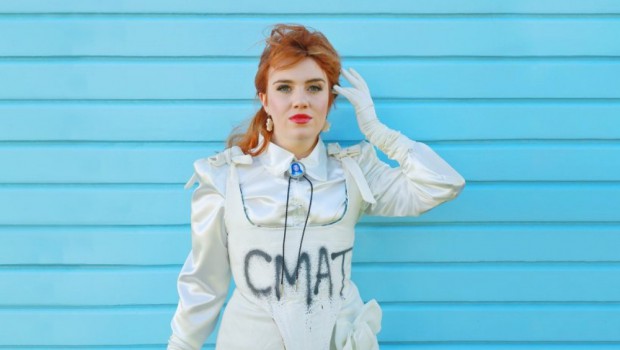 Published on October 27th, 2021 | by Brian Coney
0
CMAT Announces Irish Dates & Debut Album, Releases 'No More Virgos'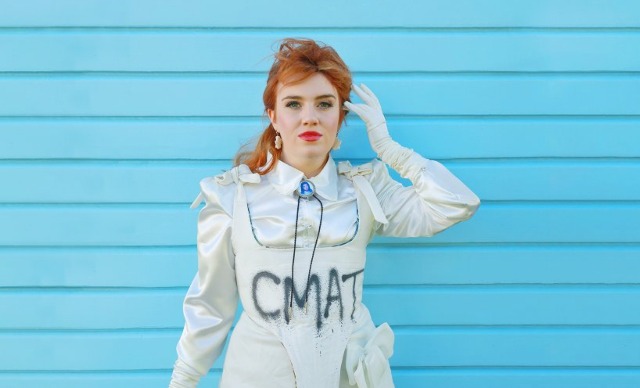 The day is here at last: CMAT has announced details of her debut album.
Having swiftly established herself as short of a revelation over the last couple of years, the Dublin-based artist will release If My Wife New I'd Be Dead via AWAL Recordings on February 25th, 2022.
Including previously-released singles including 'I Wanna Be a Cowboy, Baby!' and 'I Don't Really Care For You,' news of the 12-track album comes accompanied by the release of new single 'No More Virgos'. In textbook CMAT fashion, it's forward-pushing, earworming pop at its very best.
"I'm the kind of girl who dates the same person over and over again," says CMAT, aka Ciara Mary-Alice Thompson. "Specifically, every single one of my partners have been Virgos. I wanted to write a song that pokes fun at this aspect of my personality, and try to be a voice for all of my long-suffering friends. Musically, I really wanted to try and marry my love of 80's Italo disco with my hatred of Virgos. I just can't help myself from making terrible decisions sometimes! Sorry!"
Check out the single, as well as the artwork and tracklisting for If My Wife New I'd Be Dead below. Pre-order the album here.
To mark the news, CMAT has also announced details of three Irish shows: Cyprus Avenue in Cork (March 9th 2022) Limerick's Dolan's Warehouse (March 10th) and Belfast's Limelight 2 (March 12th). Tickets go on sale this Friday, October 29th at 10am.
1. Nashville
2. I Don't Really Care For You
3. Peter Bogdanovich
4. No More Virgos
5. Lonely
6. Groundhog Day
7. Communion
8. Every Bottle (Is My Boyfriend)
9. 2 Wrecked 2 Care
10. Geography Teacher
11. I Wanna Be A Cowboy, Baby!
12. I'd Want U