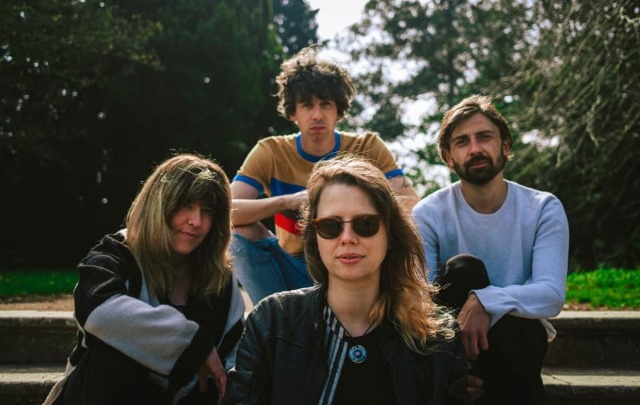 Over the last couple of weeks, Cork's finest the Altered Hours have been conjuring up their singular magic, night after night, in support of Fontaines D.C. at shows the UK. As an act that has commanded our attention since 2013, it's been second-hand thrilling hearing high praise for the five-piece in their element.
Ahead of a few more weeks zig-zagging across the UK and Ireland (including a Thin Air show at the Black Box with Documenta on November 27th, don't you know?) the band have unveiled the video for their stellar new single, 'Thistle'.
Taken from their forthcoming second studio album, Convertible, the song melds Elaine Howley's Mazzy Staresque vocals with a wonderfully unravelling surge of Tuareg-like guitar patterns and gazey textures. Combined, it results in one of the band's most emphatic singles to date. Check out its accompanying black-and-white visuals below.
Convertible is out via Pizza Pizza records on Friday, October 22nd.