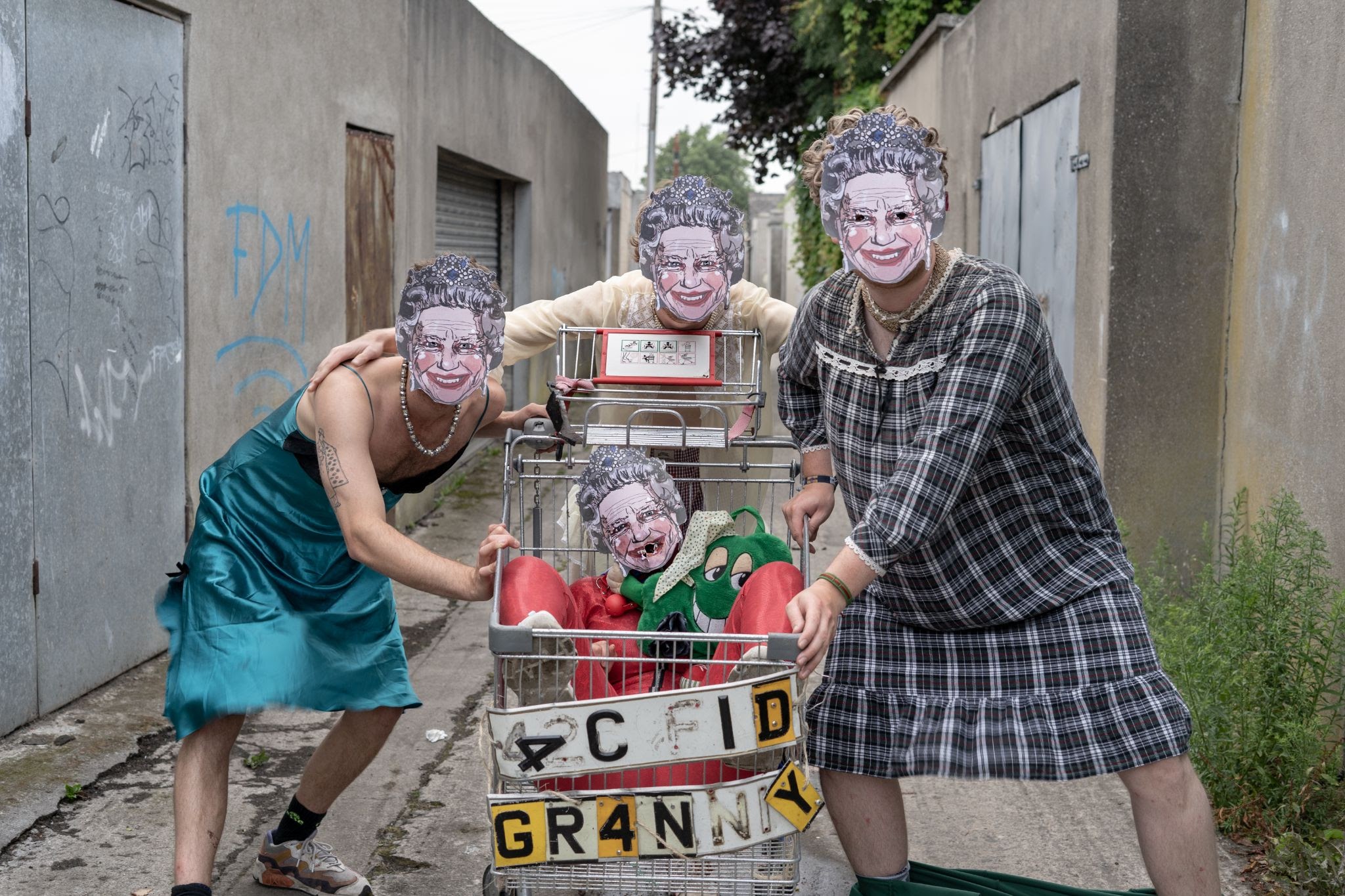 They don't come more singular than Acid Granny. Over the last couple of years, the trolly-toting dealers of improvised electronic punk and abstract audio art have consistently reaffirmed our faith in the island's more unapologetically radical sonic auteurs.
Set for release via Ecstatic Intervals, a new label founded by Dublin producer qwasi, new single 'I Love the Brits & I Love the Queen' is a pure-cut distillation of what sets the group apart. Across two all-too-short minutes, it's another masterfully mangled effort, rounded off with some of the more memorable visuals we've latched our eyes upon as of late.
"The song was born out of a busking trip to London in November 2019," said the group. "We tried to blast the brits with everything we had but all the rain, red tape and rude lads in brown shoes had us in bits. The only thing that kept us going was the dream that we could develop a relationship with the Queen. We tried to sing it into existence, the royal ridings. It felt good to imagine the British royal family were human beings."
Ahead of its release tomorrow, have a first look at Katie Freeney's video below.