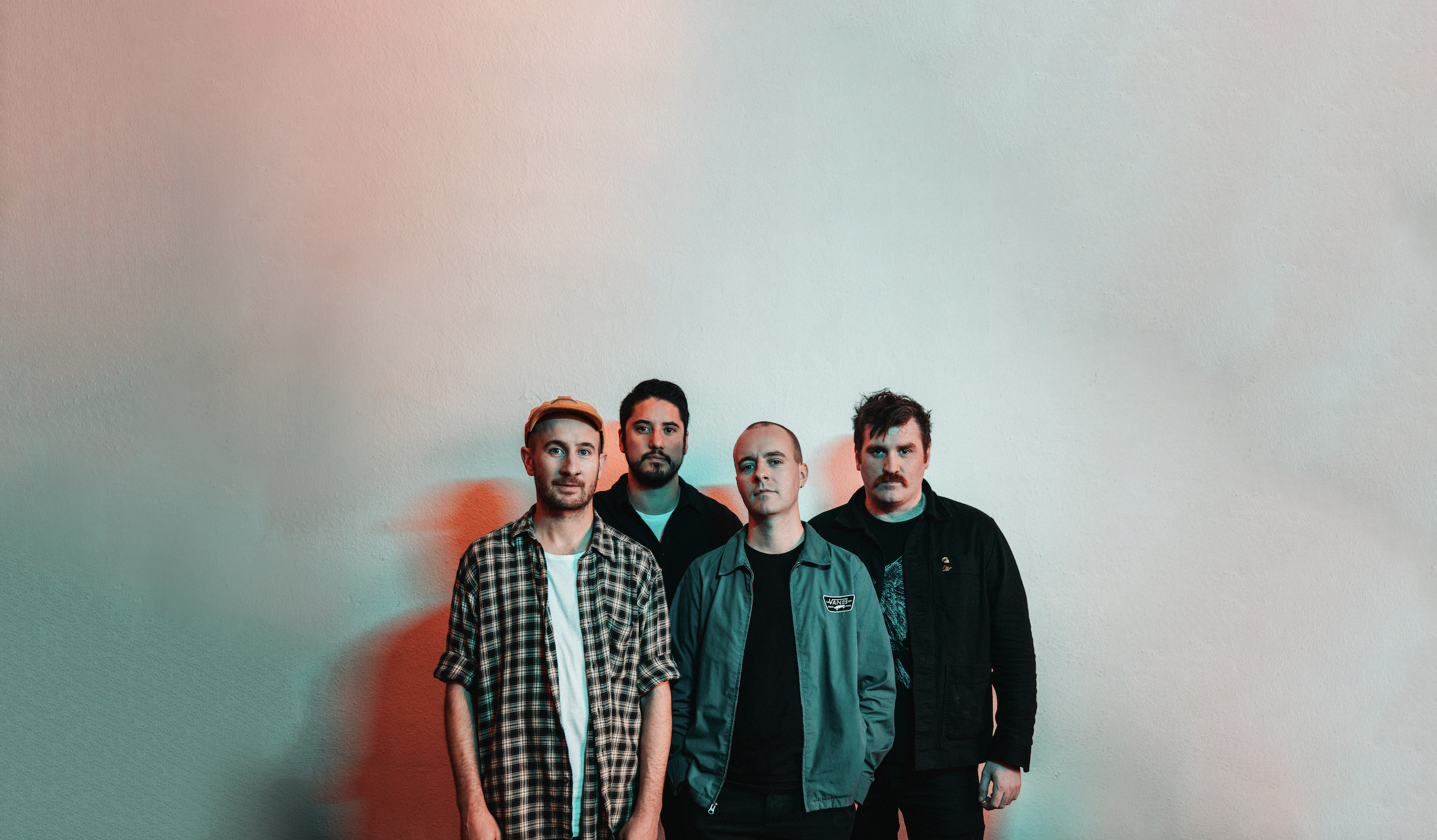 And So I Watch You From Afar have revaled details about that their forthcoming multimedia LP, Jettison.
Originally debuted via a series of live shows in Belfast and throughout the UK early last year, the project takes shape as a standalone audio-visual release. Featuring the Arco String Quartet, as well as a gripping visual accompaniment courtesy of artist Sam Wiehl, the nine-track album will be released via Velocity Records and Equal Vision Records on 18th February 2022.
"Nothing in our repertoire comes close to the ambition of this latest project," said the North Coast instrumental rock band in a statement. "The album is a memorable experience that transports the listener away from the tumultuous times and into a blissful musical utopia."
Check out the album's tracklist, artwork and lead tracks 'I Dive Pt1' (feat. Emma Ruth Rundle) & 'II Dive Pt2', as well as forthcoming EU & UK tour dates, below. Pre-order Jettison here.
01. I Dive Pt 1
02. II Dive Pt 2
03. III Lung
04. IV In Air
05. V Hold
06. VI Submerge
07. VII Emerge
08. VIII Jettison
09. IX A.D. Poet
March, 18 2022 • Paris, France • La Boule Noir
March, 19 2022 • Paris, France • La Boule Noir
March, 20 2022 • Utrecht, Netherlands • Tivoli
March, 21 2022 • Cologne, Germany • Gebäude 9
March, 22 2022 • Hamburg, Germany • Bahnhof St. Pauli
March, 24 2022 • Berlin, Germany • Urban Spree
March, 25 2022 • Berlin, Germany • Urban Spree
March, 26 2022 • Prague, Czech Republic • Underdogs
March, 27 2022 • Munich, Germany • Stom
March, 28 2022 • Vienna, Germany • Fluc
March, 29 2022 • Budapest, Hungary • Surer Kert
March, 312022 • Stuttgart, Germany • Club Cann
April, 01 2022 • Luxemburg, Germany • Rotonde
April, 02 2022 • Eindhoven, Netherlands • Effenar
April, 03 2022 • Maastricht, Netherlands • Muziekgieterij
April, 05 2022 • London, England • Assembly Rooms
April, 06 2022 • Nottingham, England • Rescue Rooms
April, 07 2022 • Manchester, England • Gorilla
April, 08 2022 • Glasgow, Scotland • Mono
Photo by Ciara McMullan