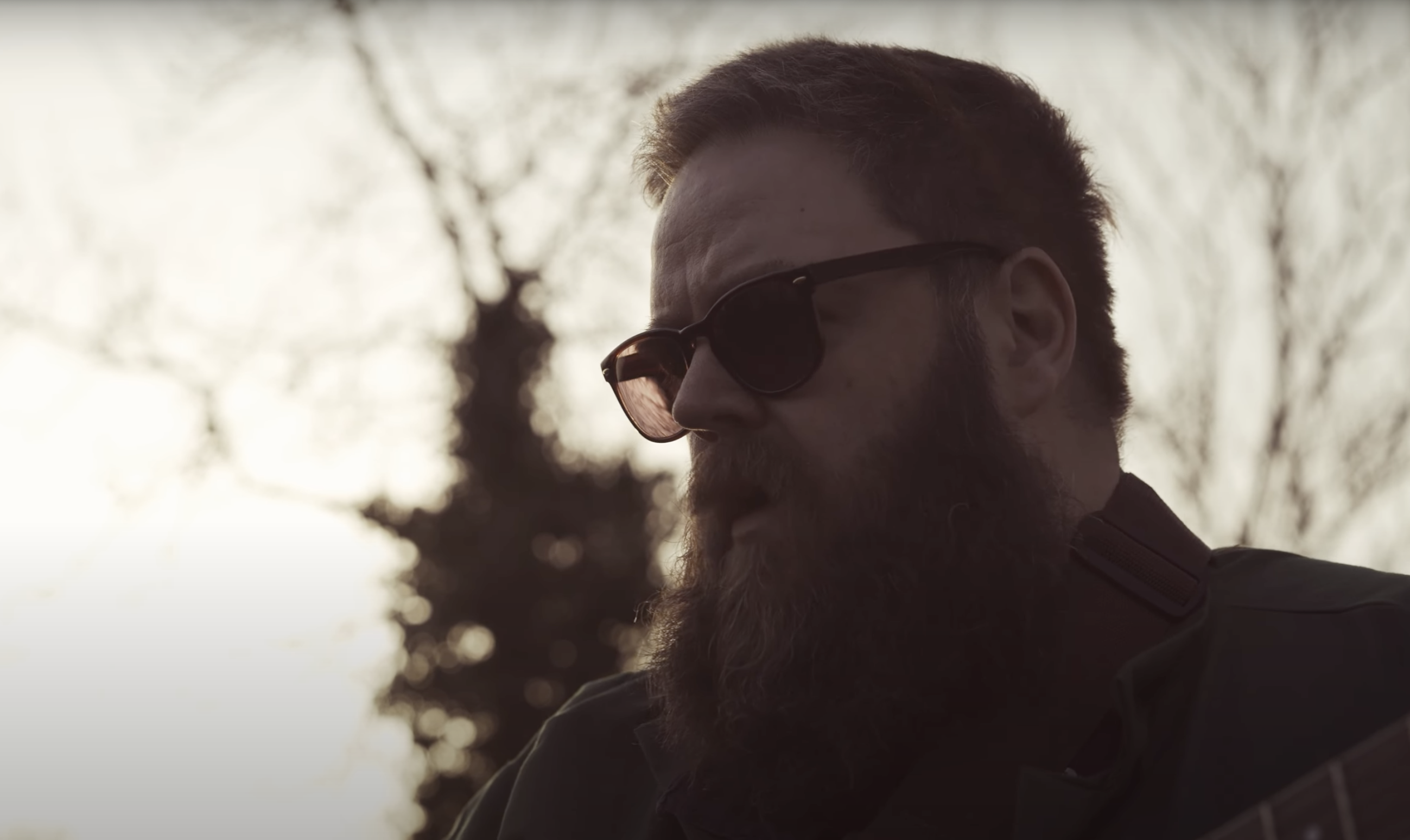 Over the years, Belfast musician Hornby has melted fizzogs and blown a fair few minds as the guitarist in bands such as We Are Knives and The Continuous Battle of Order.
Earlier this year, his five-track debut offering in the guise of Hatchet Field, Survival Is Triumph Enough, proved a ruminative detour and a masterfully skeletal affair. Released via Belfast imprint Black Tragick – whose roster boasts the likes of Peng Weng and head hellion/hallion Robyn G Shiels – its foreboding death folk struck a sparse, altogether special chord, laying bare the subtleties of an artist who can be full-blown, or expertly economical, depending on how he sees fit.
Live is where these tales roam and breathe. It's something that's on full display on a new live version of 'Leave The Bodies Where They Lay', filmed by filmmaker Tristan Crowe in the magical back of beyond somewhere in Northern Ireland. It's unfussy but there lies the lure: just like he managed with Robyn G Shiels on the sublime mini-documentary Death & Robyn G Shiels recently, Crowe frames deathly song with liminal local environments and the secrets that are barely concealed beneath the ground.