News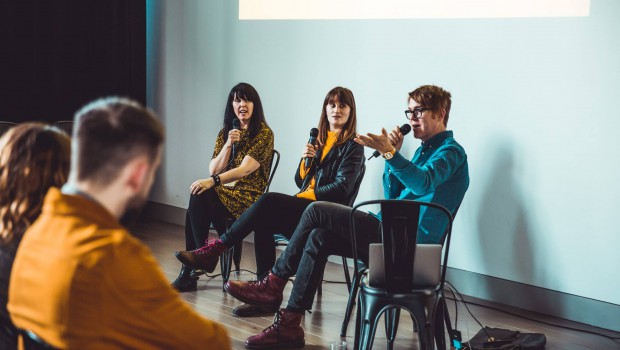 Published on March 22nd, 2022 | by Brian Coney
0
Output Belfast Set For Return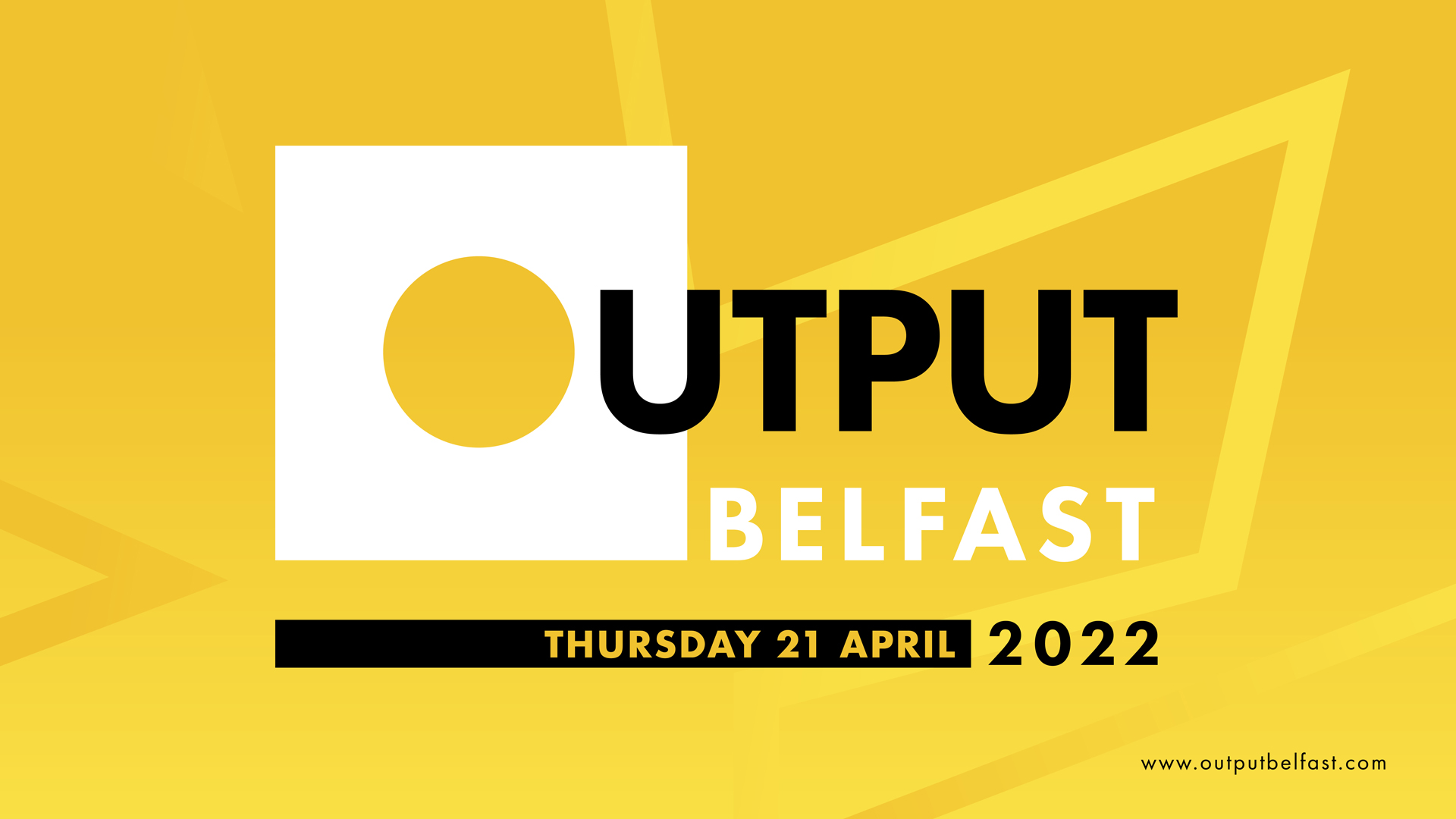 Details of the return of Output Belfast have been announced.
After a two-year break due to you-know-what, Ireland's largest one-day music conference and showcasing event will return to various venues across Belfast on Thursday, April 21st.
As ever, as well as various talks and panels in the MAC and Oh Yeah Centre throughout the morning and afternoon, this year's outing will also feature a music trail-like evening of free gigs across the city's Cathedral Quarter. Line-ups and schedules for those will be announced soon.
This year's Keynote speakers and topics are:
'Catch 22 – What the music industry needs to do, do better and stop doing in 2022'
Eamonn Forde, award-winning music journalist and author
'The Future of Independent Venues in the UK'
Sybil Bell, founder of Independent Venue Week
'Your music, your rights: the role of PPL in Northern Ireland'
Peter Leathem, Chief Executive Officer at PPL
With more afternoon panels and sessions to be announced in the coming days, you can also check out the current panel schedule below.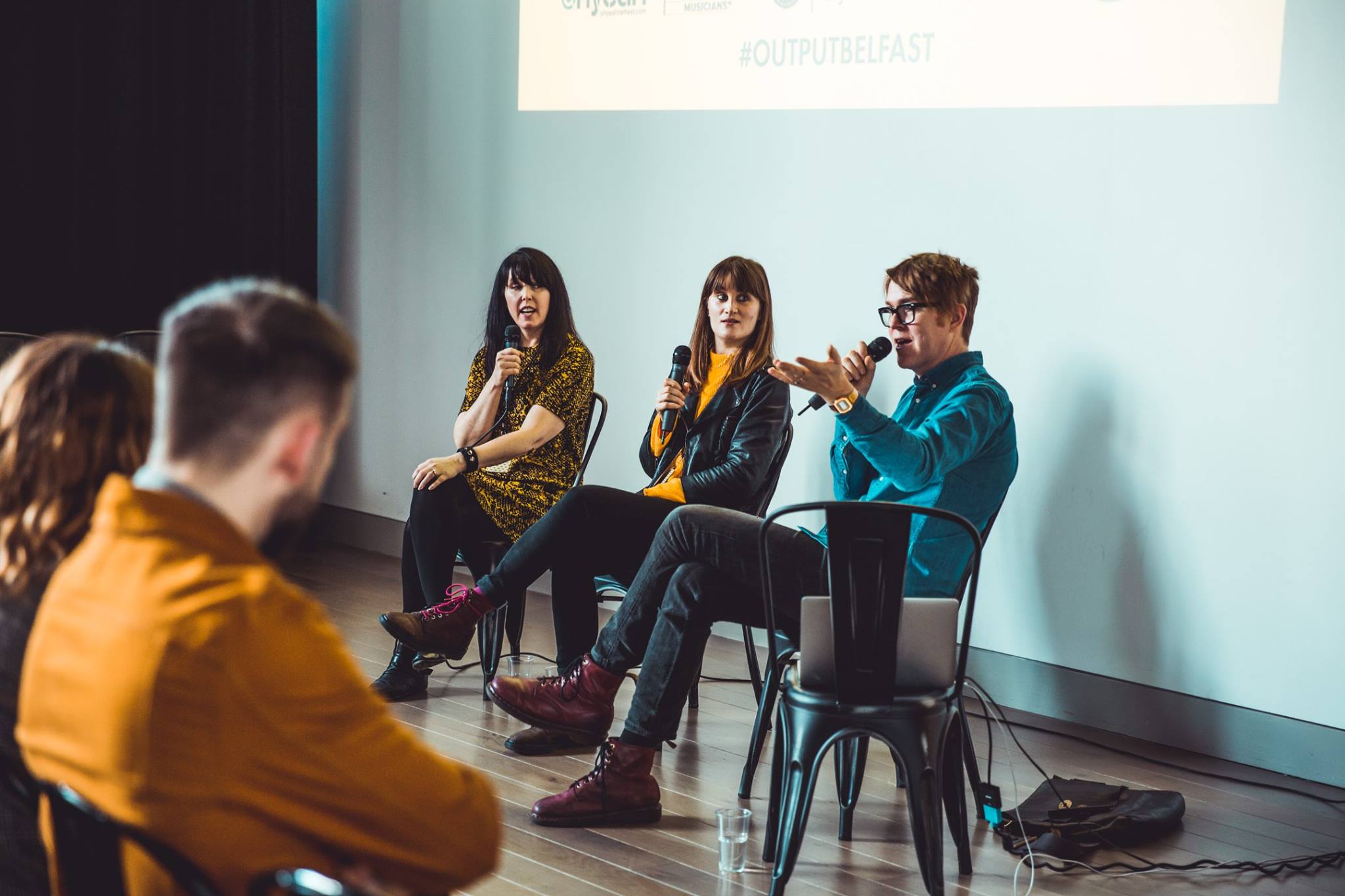 'Come Alive – How to land a booking agent as an emerging artist'
Moderator: Joe Dougan (Concert Promoter, Belsonic)
Speakers:
Matt Hanner (Founder and booking agent at Runway – Roster includes The Futureheads, Sleeper, Public Image Ltd)
Angie Rance (Booking agent at Earth Agency – Roster includes Penguin Café, Sam Lee, Rachel Sermanni)
Matt Bartlett (Managing Director at Midnight Mango – Roster includes Amy Montgomery, The Wood Burning Savages)
'Ivors Academy Presents: Shut up and (co) write the hits! How to Co-write for yourself and others'
Moderator: Lara Baker (Director of Business Development, UK & Ireland at Songtrust)
Speakers:
Iain Archer (Ivor Novello award-winning co-writer with Snow Patrol and James Bay, Grammy-nominated Co-writer with James Bay)
Lady V (Grammy Winning Co-writer with Dirty Vegas, Co-writer with David Guetta, Demi Lovato, Tiesto, Selena Gomez)
Ciaran Lavery (Artist, songwriter, NI Music Prize winner)
Nikki MacRae (Co-Founder Soft Gut Song Camp)
'Screen Guild of Composers presents: How to move from artist and musician, to film and TV Composer'
Moderator: Sarah Glennane (Screen Composers Guild of Ireland)
Speakers:

Ray Harman (Multi award-winning composer – Blood, The Young Offenders, Taken Down, Inspector George Gently, and Love/Hate)
Die Hexen (Award winning composer – You Are Not My Mother, Saul & I, She Lives Alone, Eye Exam)
'What music managers really want – Irish Music Managers Talk'
Moderator: Charlene Hegarty (Zero Myth Management – Kitt Phillippa, New Pagans, The Darkling Air and Gemma Bradley)

Speakers:

Ceri Dixon (Head of Digital Partnerships & Artist Manager at Red Light Management)
Laura McCabe (Jawdropper Management)
Aine Cronin-McCartney (A&R at Faction Records, Manager of Reevah)
'Women's Work Festival presents: This Woman's Work: Essays on Music'
A Q&A with Sinéad Gleeson, who co-edited This Woman's Work: Essays on Music with musician Kim Gordon.

Moderator: Siobhán McAndrew (Presenter, Producer and Broadcast Journalist)
Speaker: Sinéad Gleeson (Editor, Broadcaster and Journalist)
'Composing for Games – from Game Boy to XBox'
Moderator: Aaron Casey (Head of Music Business at BIMM Institute Dublin, Rights & Royalties consultant)
Speakers:
Lynden Campbell (Managing Director at HotHouse Music)
Chipzel (Musician, Composer, and Producer specialising in chiptune music)
'Funding Panel with: Arts Council NI, Help Musicians NI, BPI and more'
A full overview of funding available to musicians, creatives and music businesses.
Speakers:
Jo Wright (Music Development Officer at Arts Council of Northern Ireland/ACNI)
Nikki MacRae (Programme & Outreach Officer at Help Musicians NI/HMNI)
Chris Tams (Director of Membership and International at British Phonographic Industry/ BPI)
Plus more to follow.
'Self-releasing on a budget – the DIY Label panel'

Looking into how the indie sector successfully approaches a track or album campaign.
Moderator: Francesca O'Connor (Make Waves Management, Co-Founder of 'Safe in Sound')
Speakers:
Jack Clothier (Alcopop Records – Cherym, Pulled Apart By Horses, The Subways, Johnny Foreigner)
Phil Loutsis (Vice President, Community Team at AWAL)
Gill Dooley (CEO of A.I.M Ireland)
'A (Sound) Design for life: Developing a career as a sound designer for Film and TV. Skills, networks… success!'

Moderator: Aaron Casey (Rights & Royalties consultant, Head of Music Business at BIMM Dublin)
Speaker: Tim Harrison (Award-winning Sound Designer for Film – Black Mirror, Censor and Flux Gourmet)
'ATL and BBC Introducing presents: BBC Introducing – Meet the team (and learn how to pitch to them!)'

Moderator: Phil Taggart (Broadcaster, Author, Music Consultant, Founder of Hometown Records)
Speakers:
Gemma Bradley (Presenter on BBC Radio 1's 'BBC Introducing' and BBC Radio Ulster's 'ATL Introducing')
Millie Carter (Production Coordinator, BBC Music Introducing)
Kelly Betts (Editor, BBC Music Introducing)
'Successfully pitching new and emerging music to Music Supervisors'

Moderator: Patrick Cloherty (Head of Sync, Europe at Sentric)

Speakers:
Juliet Martin (Music Supervisor – Normal People, Conversations with Friends)
Michelle De Vries (Music Supervisor & Consultant – Shaun The Sheep: Farmageddon, Ron's Gone Wrong, The Capture)

'An introduction to Carbon literacy training for artists and the music industry'

Speaker: James Dove (Founder of Climate EQ)
'PRO Moves – Meet the performing rights collection societies!'

Speakers:
Stuart Fleming (Senior Songwriter and Composer Relationship Manager at PRS for Music, Scotland & Northern Ireland)
Keith Johnson (Director of Marketing & Membership IMRO)
Ciara McEvoy (Relationship Manager at PPL)
Plus more to follow.
'Ivors Academy Presents: Composing for musical theatre – developing a career in scoring musicals and shows'

Moderator: Jake Morgan (Composer, Ivors Academy Youth Council Member, Founder of Mogran Creative)

Speakers:
Katie Richardson (Composer, sound designer and music producer – Good Vibrations (The Lyric Theatre), 'Rough Girls' by Tara Lynn)
Michael John McCarthy (Musician, Composer, winner of Edinburgh Scotsman Fringe First award)
'Shake the room – The unstoppable rise of Irish hip-hop'

Moderator: Dylan Murphy (Head of Content at District Magazine)
Speakers:
Alicia Raye (Singer, Rapper, featured artist in Spotify playlists: New Music Friday UK, Afro Bashment, Who We Be and The New Eire)
Bekah Molony (Music booker and Artist Manager for Celaviedmai)
Joel Safo (CEO and Founder of JSM Management)
Phil Udell (Co-Founder State Magazine, Director Word Up Collective, Co-Manager of Tebi Rex, Natalya O'Flaherty, Cbakl)
'Inside the BBC Radiophonic Workshop, Delia Darbyshire and the creation of the Dr Who Theme'
An unmissable talk including a listening session featuring stems from the original iconic recording.
Speaker: Mark Ayres (Composer – Doctor Who, The Radiophonic Workshop, Sound designer)
'Pitch perfect – How to engage with Irish Festival Bookers'

Speakers:

Shane Dunne (Indiependence Festival, Promoter at MCD)
Ross Parkhill (Stendhal Festival)
Gareth Stewart (Other Voices Festival)
Plus more to follow.
'The Fourth Pillar Presents – A Manifesto for Music'

With the NI Assembly elections coming up in May 2022, this panel will hear from representatives from across music on the support they would like to see from our next cohort of political leaders.
Moderator: Lynne Best (Director at The Fourth Pillar)

Speakers:
Jamie Njoku-Goodwin (CEO of UK Music)
Roisín McDonough (CEO of Arts Council of Northern Ireland)
Julie McLarnon (Founder of Analogue Catalogue Studios)
For more info and registering interest to attend Output 2022 go here