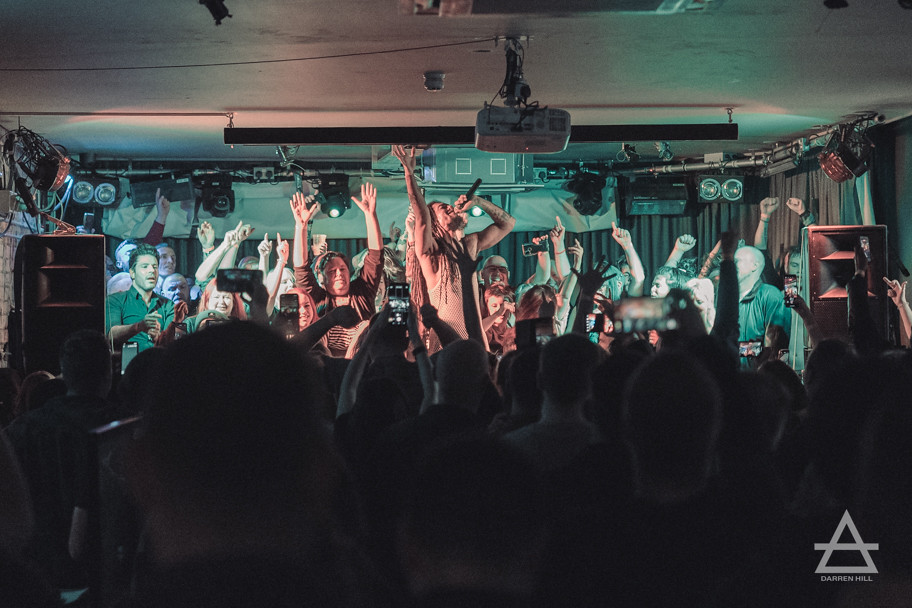 Right in the middle of their "More Irish, More Blacks, More Dogs" tour of Ireland with Bob Vylan, Belfast represented a special date for Problem Patterns, a homecoming gig to show off their new strengths to a familiar audience.
As mentioned during the set, the band just finished recording their debut and it showed. Opening straight away with their furious new single 'Y.A.W (for Yes All Women)', Problem Patterns left no doubt: they were on a warpath and they were well-prepared. Punk always relies on an unstable balance between unbridled rage and tight sound. You can excuse when one takes over the other: who really cares about the precision of a riff when the emotion is there and, alternatively, a good riff gets irresistible when it runs like a finely tuned machine, even if you lose some rawness. But when a band can manage to have both, then something special happens… and something special happened at the Deer's Head.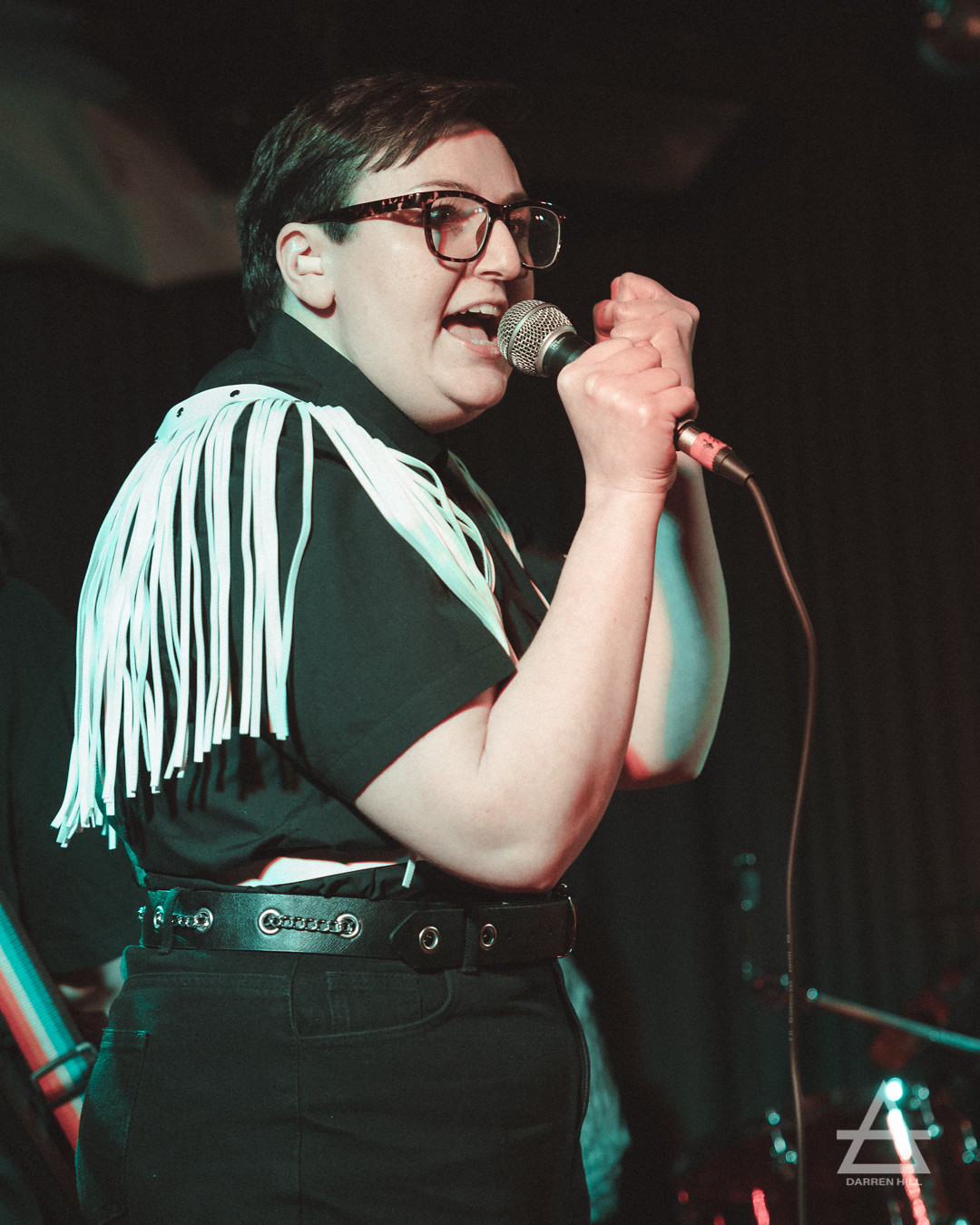 Not only did Problem Patterns build on their strengths, counting on Alanah Smith's commanding voice to propel the band through older songs like 'Mediocre Man', 'Sell By Date' or 'TERFs Out', but they also expand them. Faithful to their egalitarian ethos, where no role in the band is fixed and no one is the leader, they also introduce two new songs, one sung by Beverley Boal about her rejection of the catholic church and one sung by Bethany Crooks about reclaiming a homophobic slur. Add Ciara King's vocal performance on Big Shouty and you get an impressive feminist band where, literally, each voice can be heard. This could have proved a challenge, maintaining momentum through vocal and instrumental duties changes, but that's where the band's time in the studio and on the road paid off. Their intensity never faltered and if that's a glimpse of the things to come after the release of their album, Problem Patterns' future looks very promising.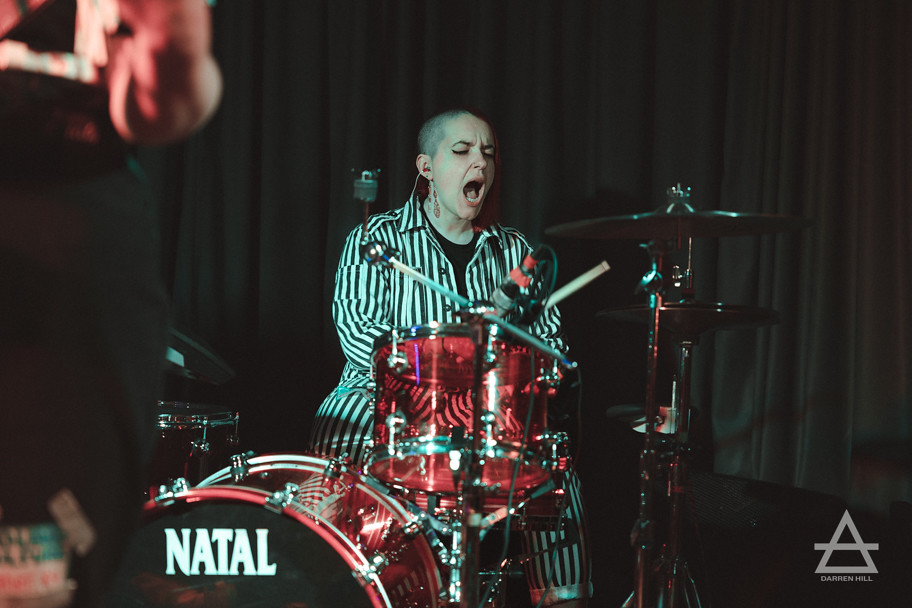 Following Problem Patterns on their own turf, Bob Vylan were more than happy to honor the relentless energy of the local champions. Starting in a (relatively) quiet fashion with an instrumental track allowing both the singer and the audience to get into the right frame of mind, they immediately followed with a brutal rendition of 'I Heard You Want Your Country Back'. In front of them, they found an already conquered audience, ready to mosh and chant the iconic lyrics.
Alternating between crowd-pleasing banter where they, more or less jokingly, tip-toed around the minefield of the local linguistic politics (Northern Ireland or North of Ireland? Pick the wrong one and you get booed!) and the much blunter antiracist and subversive rhetoric of their songs, the band also mixed the two of them, introducing the song 'Pulled Pork' with a reference to the PSNI and their cover-up of Noah Donohoe's murder or occasionally changing the lyrics of GBP ("the BBC are talking about the GBP, that means fuck all to me") to reference RTÉ as well.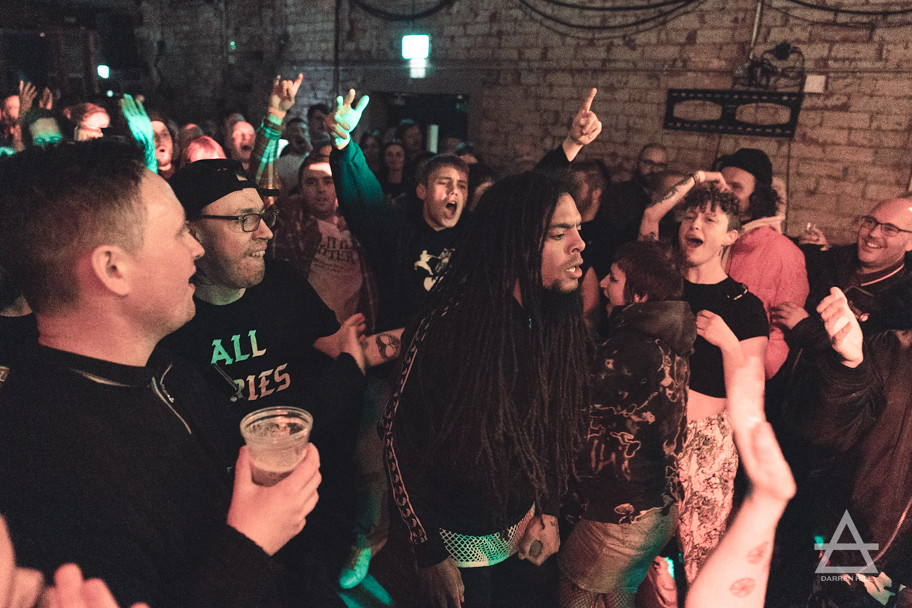 As a result, the band delivered a performance that never sounded like some paint-by-numbers subversion repeated night after night. They proved genuinely interested in connecting with the audience, sharing their frustration and their anger. Thanks to this, the climax of the gig, where they invited as many people as possible on stage to chant 'We Live Here', didn't appear as a gimmick but as the logical conclusion of the whole night.
It's difficult to say whether Bob Vylan will still be able to achieve that kind of connection if they achieve the kind of success they deserve after the release of their upcoming album, Bob Vylan Presents The Price Of Life, but it seemed obvious to most people at the Deer's Head that they witnessed something special.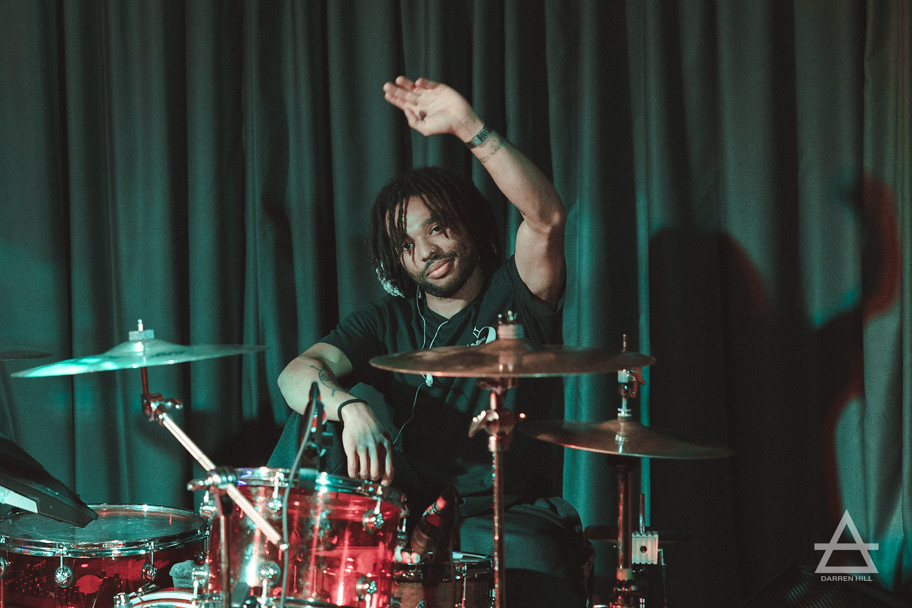 On a not-so-unrelated note, Nigerien musician Mdou Moctar was supposed to also play in Belfast on the next day. Sadly, to paraphrase Bob Vylan, he "didn't appear out of thin air," as he didn't appear at all, having been detained for eight hours by customs authorities in Dublin. Aurélien Noyer
Photos by Darren Hill