Album Reviews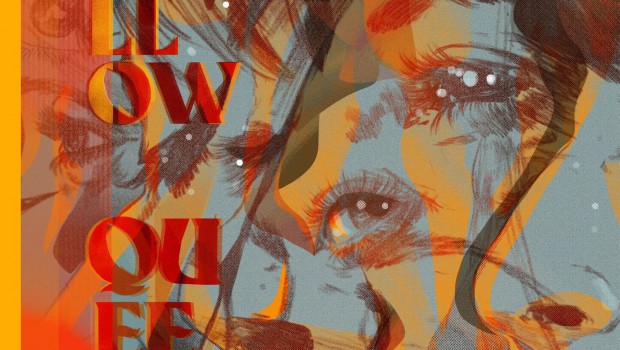 Published on April 11th, 2022 | by Christine Costello
0
Pillow Queens – Leave The Light On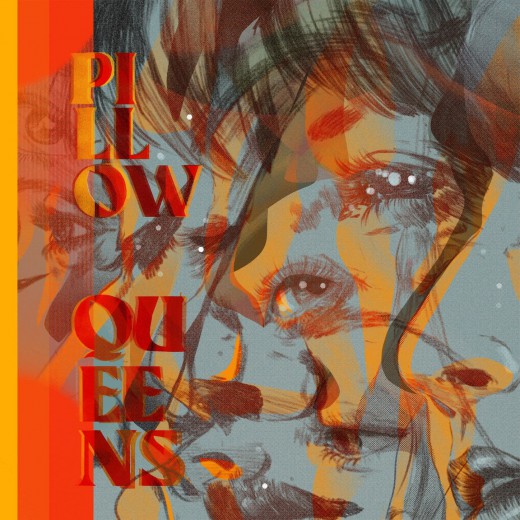 Pillow Queens' sophomore album Leave the Light On smooths the cracks of their debut to unveil a near-perfect follow-up. Where In Waiting documented the rough transition from adolescence into adulthood through fleeting tales of young love and triumphs, Leave the Light On  pushes forward into something more settled. Through elegiac verses and changing perspectives, Pillow Queens construct a metaphorical space that inspects the cracks in its white picket fence. These anthems shine light on the marginalised and lonely as they navigate the mundane and everyday; it's an album that yearns for the peace of domesticity, in a country that continuously moves the finish line farther and farther away from its young people. 
 Leave the Light On is Pillow Queens' first release since signing with Royal Mountain Records (Wild Pink, Alvvays, US Girls), and marks the start of their first American tour, beginning with their showcase at SXSW and finishing with a sold out headliner at the Mercury Lounge in New York. There's an undeniable flow to Leave the Light On in that it's a one-sitting album. Once you press play you will find yourself sinking into its comfortable rhythm, trapped in a trance before you realise the forty minutes are up.
In line with their growing popularity, the production value has grown also. The album feels crisper and cleaner than their debut, perhaps losing a few crumbs of their edgier sound by sealing those cracks when they should have been prying them open. This does however bring with it a sense of control over their music, where screeching guitar solos break into crystal-clear choruses. Where In Waiting roared with the crashing chaos of the Dublin coast, Leave the Light On feels more still – a grounded effort in this transitory period from Irish stage to global stage. The album sets itself up for live performance with its rousing ballads, particularly thanks to Pamela Connolly's unique, muscular vocal tone.
That's not to say this is a slow-paced album, quite the opposite in fact. It's gas to the floor from the opening bars of 'Be By Your Side' and its pulsing, percussion-soaked intro, setting the stage for the first burst of powerful vocals, not too dissimilar to that of Soda Blonde's Faye O'Rourke. No one element overpowers the other, executing an intricate and successful balancing act as the pace is drawn back gradually towards 'The House that Sailed Away' and 'No Good Woman'. At times it can feel as if Pillow Queens are filling an exact mould of their debut album, with several instances of Déjà vu: 'No Good Woman' feels paired with 'Donaghmeade', 'Well-Kept Wife' with 'Gay Girls', 'Try, Try, Try' with 'Handsome Wife'.
 Leave the Light On shines brightest in its lyrical prowess as Pillow Queens step beyond their years into new perspectives. There's clear poetic influences throughout the album, touching Plath-esque lyricism in the more domestic tracks such as 'The House That Sailed Away', and Elizabeth Bishop in 'Well Kept Wife' where banality is brought to the forefront. Timeless and emotional laments that resonate far beyond their wheelhouse, almost to the point where it's hard to believe it's a Pillow Queens album; it feels  reminiscent of The Cranberries' melancholic ballads at times in their verses, before diving back into the powerful, belting choruses of Pillow Queens, reminding us of exactly who we're listening to. 
In discussing this lyrical maturity, we must give recognition to the stand-out track of the album, 'Historian'. At only 55 words in total, this song packs so much in. What could stand alone as an impressive spoken word piece is instead amplified into a dramatic showcase of their individual prowess as musicians. Poignant choruses are bookended by an elaborate guitar solo, twisting the form of the verse poem into something bigger. A piano breaks through in the end, forcing its way through the noise in jazzy bursts, exposing something new and promising hidden beneath the surface of Pillow Queens' work. As the album draws to a close they begin teasing these new avenues of experimentation, looking ahead at what may come next. 
Leave the Light On is a forty-minute balancing act, building new techniques and writing styles into the strong foundations of Pillow Queens' established sound. While it's understandable that,  as a band on the cusp of global success, they would play it a little safe and surrender some of the grit of  their debut in exchange for something more mature and seamless, it's hard not to miss some of rougher edges of their debut. Christine Costello