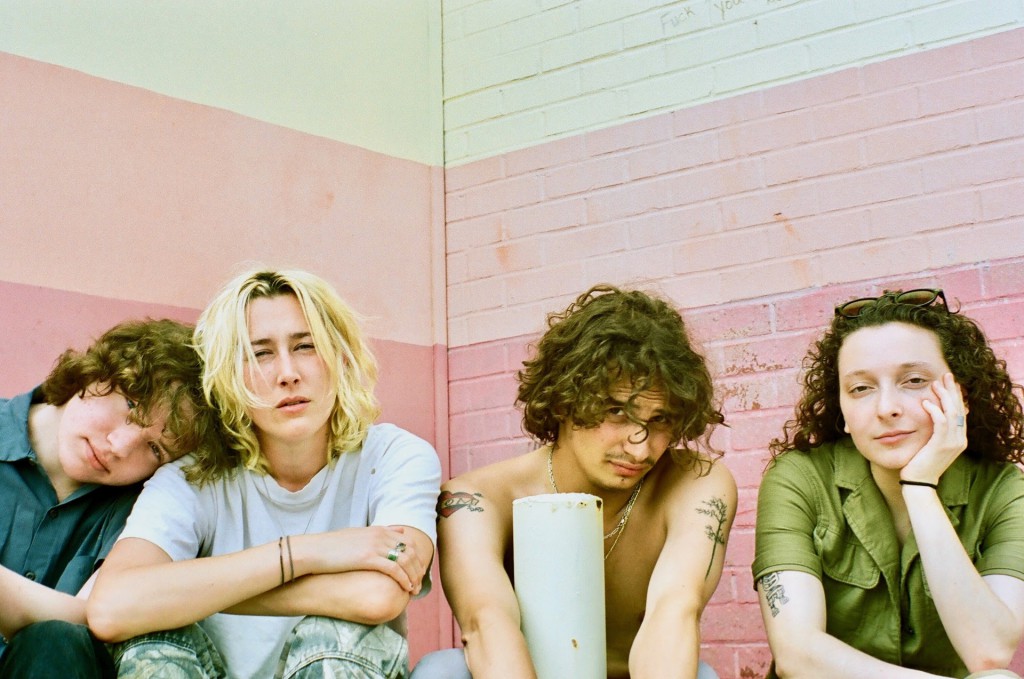 Ahead of their midnight performance at Whelans on Friday July 1st, Macky from N.Y based rock band The Bobby Lees selects the songs that left an indelible imprint on their lives. 
"The older I get I find myself becoming more and more insecure about my seeming inability to make a good playlist. Whether that be from my being paralyzed by choice or, inversely, completely lacking in options I'm not totally sure. In the end the result is generally the same. The cynical takeaway from that opening statement would be that I'm preemptively and covertly apologizing for a potentially anathematic listening experience. Not so! I started with that declaration to demonstrate a conscious desire to change that facet of myself. So, tying a flowy blazing red headband around my thick bonce and delivering a steely gaze into camera 1I made a vow to give it the old college try! But I needed to improve my ear for song placement… What better way to ameliorate my abysmal curation skills than by setting myself limits to work within? I certainly couldn't think of one. So although there's a clear but hopefully not too jarring paradigm shift in aesthetic sensibility at the midpoint, my overarching theme for the mixtape was "groovy and sometimes melancholic jams that I like a lot (particularly of the funk, pop, and ska variety)." Catchy name! So with that voluble and ostentatious introduction out of the way, I hope the mixtape's to your listening pleasure as it is to mine!"
Catch The Bobby Lees live at Whelans on Friday 1st July. Click here to buy tickets.