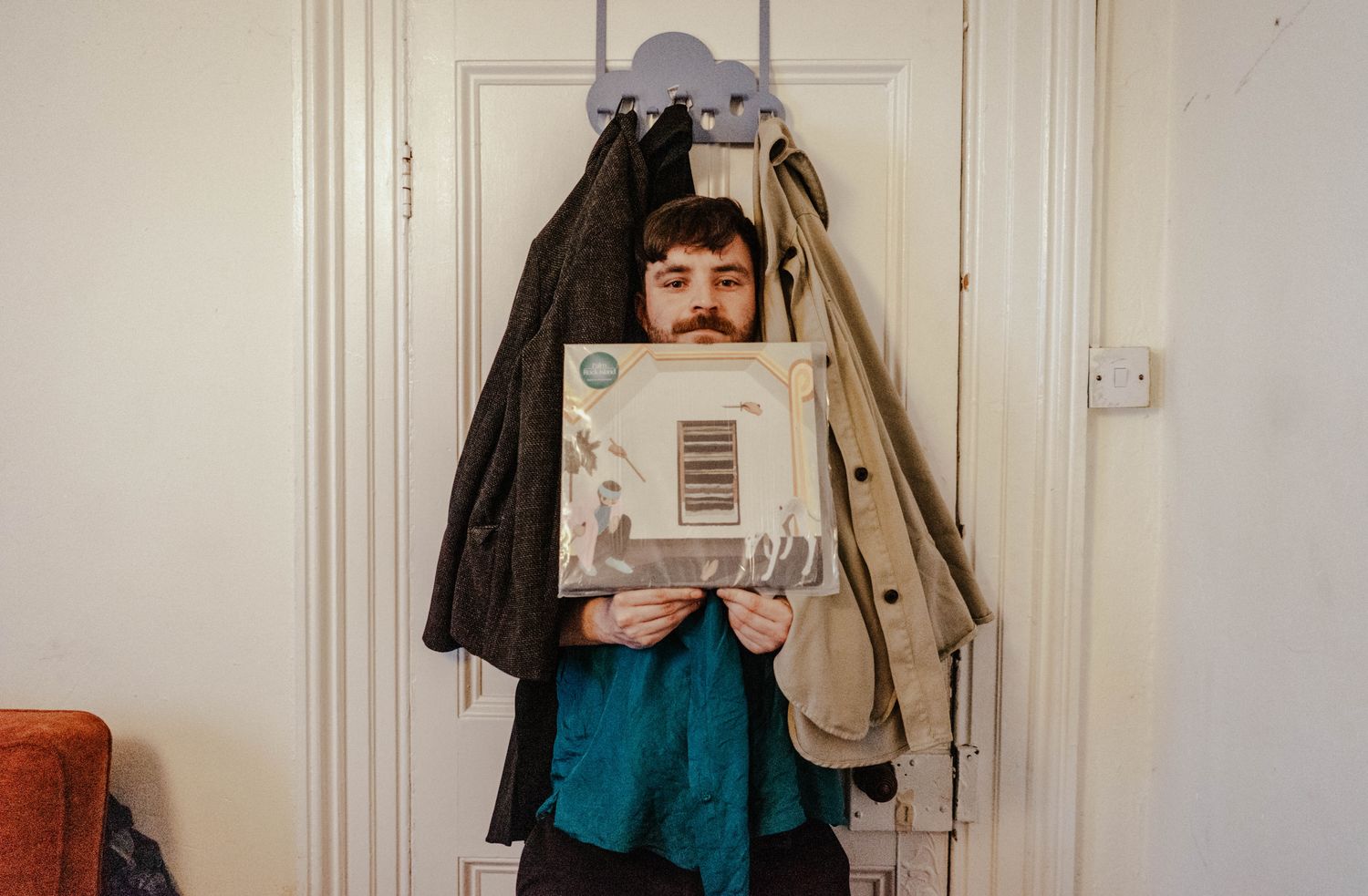 Cork shapeshifter par excellence Arthur Pawsey, aka Arthur Itis, gives a guided tour to the weird and wonderful wax that have shaped his musical life
Photo by Celeste Burdon
Dr. Roger Payne – Songs Of The Humpback Whale
This is a mega-special sound research album that makes for unreal ambient. Dr. Payne is mad for how animals echolocate, particularly owls and bats. He discovered that certain moths know that bats are screaming at them and can evade being munched. He was the first to record Humpback whale songs. Also you will recognise one of our whale friends from Kate Bush's 'Moving'.
Captain Beefheart & His Magic Band – Lick My Decals Off, Baby
I heard some of the straighter blues stuff and it didn't hit. Then I read his 10 commandments for guitar and eventually got this album. Comedic, terrifying and wonderful. We became acquainted on Trout Mask Replica, but we became close friends on this record. As luck may have it; Beef, Ivor Cutler and myself all share a birthday so I often listen to them and feel in great company.
Sun Araw – Belomancie
Speaking of birthdays – six years ago my housemate walked in, put this album on YouTube, said "Happy Birthday" and walked straight out. I don't think any album has ever had such an effect on how I make, listen and think about music. Each song has a level of unconscious hypnosis that leaves me so unsure of how much time has passed while I listen to it. Some songs are days long, some 30 seconds. Belomancy is the act of using arrows or darts for divination purposes, which is very cool.
Popticians – Spare Pear/Mobile Home
'Mobile Home' is a truly magical piece of music. There are few songs that go to so many places from such a simple starting point. Many thanks to Commissioner Horgan at Plug'd for this one.
Princess Tinymeat – Sloblands/Fairest Of Them All
I had visited John at Bunker Vinyl only twice when I landed in one day and he had a record put aside for me. I wondered what kind of person he thought I was when he showed it to me until he put the record on. Two of my favourite songs to ever come out of Ireland that helped me realise there is no limit to how far out I'm allowed to go. If any of the crew from Tinymeat read this, please play music with me!
Mick Karn – Titles
The obnoxiously wonderful fretless bass mogul, formerly of the band Japan. They really pulled back the soft curtain of pop sensibilities to show me all the grizzly tendons and weird nasty bits I would lately subsist. I never know how I will feel when I put it on. It could be ridiculous and hilarious, or beautiful and joyous or all of them at once.
Palm – Rock Island
I don't like dancing in bars or clubs much. I never know what will get me but I know Palm certainly will. A delicious melange of wavy melodies and angular rhythms, the perfect recipe for booty tunes. At home alone, I dance like everyone's watching.
Fixity – The Things In The Room
Dan Walsh and I were living in the same gaff when this was written so I had heard quite a few of the ideas before he went to Sweden to record it. A great example of the right people being in the right room at precisely the right time.
Stump – Quirk Out
I grew up with Rob from Stump's children and he's great pals with my dad so their music has been played around me for most of my life. Quirk Out has a special place in my musical universe. They're a rare band full of wild thinkers doing their thinkies as wonky and mangled as possible. Also Rob got Ed Sheeran in a headlock at a wedding.