Articles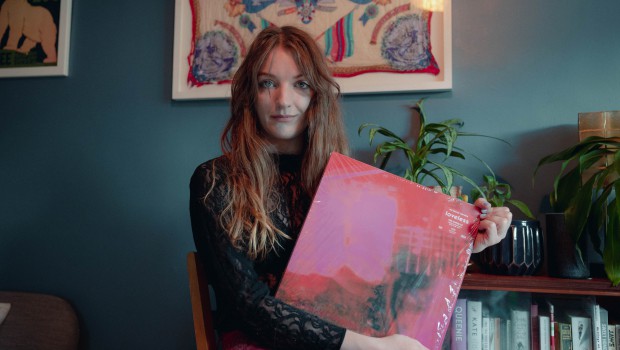 Published on September 6th, 2022 | by Brian Coney
0
Track Record: Aoife Wolf

Fast-rising Irish psych-folk Aoife Wolf gives a guided tour of the records she can't live without, featuring My Bloody Valentine, Kate Bush, Grouper, John Martyn and more
Photo by Jane Donnelly

My Bloody Valentine – Loveless
There's that saying that talking about art is like dancing about architecture. I don't often feel that I have a lot to say about the music I love but a hell of a lot to feel about it. When I really like a sound I feel like I can't get close enough to it like I want to drink it or bathe in it, it's visceral. Listening to them makes me want to do all of those things and go drive into the horizon and somehow reclaim my misspent youth.
Weyes Blood – Titanic Rising
I used to really take umbrage when people said my music was lovely. I thought that music needed an ugliness and a harshness to it, shied away from writing about my true feelings and concealed everything in metaphor. That made this album quite an affront to the senses actually, this woman laying it all bare and singing about the depths of loneliness and yearning for love that we're all supposed to pretend we don't feel. 
The Velvet Underground & Nico – Self-Titled
I think the wonderful thing about this album is how raw and alive it sounds, full of imperfections and Nico's fantastically flat vocals. Listening to it transports me to the New York beat life that in reality, I know nothing of, gritty warehouses full of art and debauchery that is equal parts seductive and terrifying to me. 
Kate Bush – The Dreaming
One of the things I love about her is how she is anything but cool in the conventional sense. Everything she does is so unabashed and daring. I have a lot of fear about the drama that comes out in my music at times. Meanwhile, Kate is adding a chorus of donkey impersonators and screaming "Get out of my house" at the top of her lungs. 
Grouper – I'd Rather Be Sleeping
Grouper disguises pop sensibilities in tonnes of reverb and sits the vocals so low in the mix you can barely make out what she's saying. Kind of like the antithesis of Kate Bush really. I find myself wistfully swaying to this quite a bit.
Joanna Newsom – Have One on Me
What an absolute genius. Her lyrics and melodies are just mind-blowing. I don't know how she manages to make music that is so thoughtful, empathetic, intelligent and still so damn melodically beautiful. Excelling at just one of those things would be enough. Leave some for the rest of us Joanna, please.
Gillian Welch – Time (The Revelator)
Gillian Welch was my gateway drug into Country. She's the queen of simplicity when it comes to the way her songs are structured but the way the lyrics fall and her choice of melody coupled with Dave Rawlings' embellishments are just exquisite. I especially like the slow delivery and the beautiful musical chemistry between her and Dave.
John Martyn – Solid Air
I listen to this album and imagine that John Martyn is perpetually the 30-year-old sex symbol of my dreams and you cannot tell me otherwise.