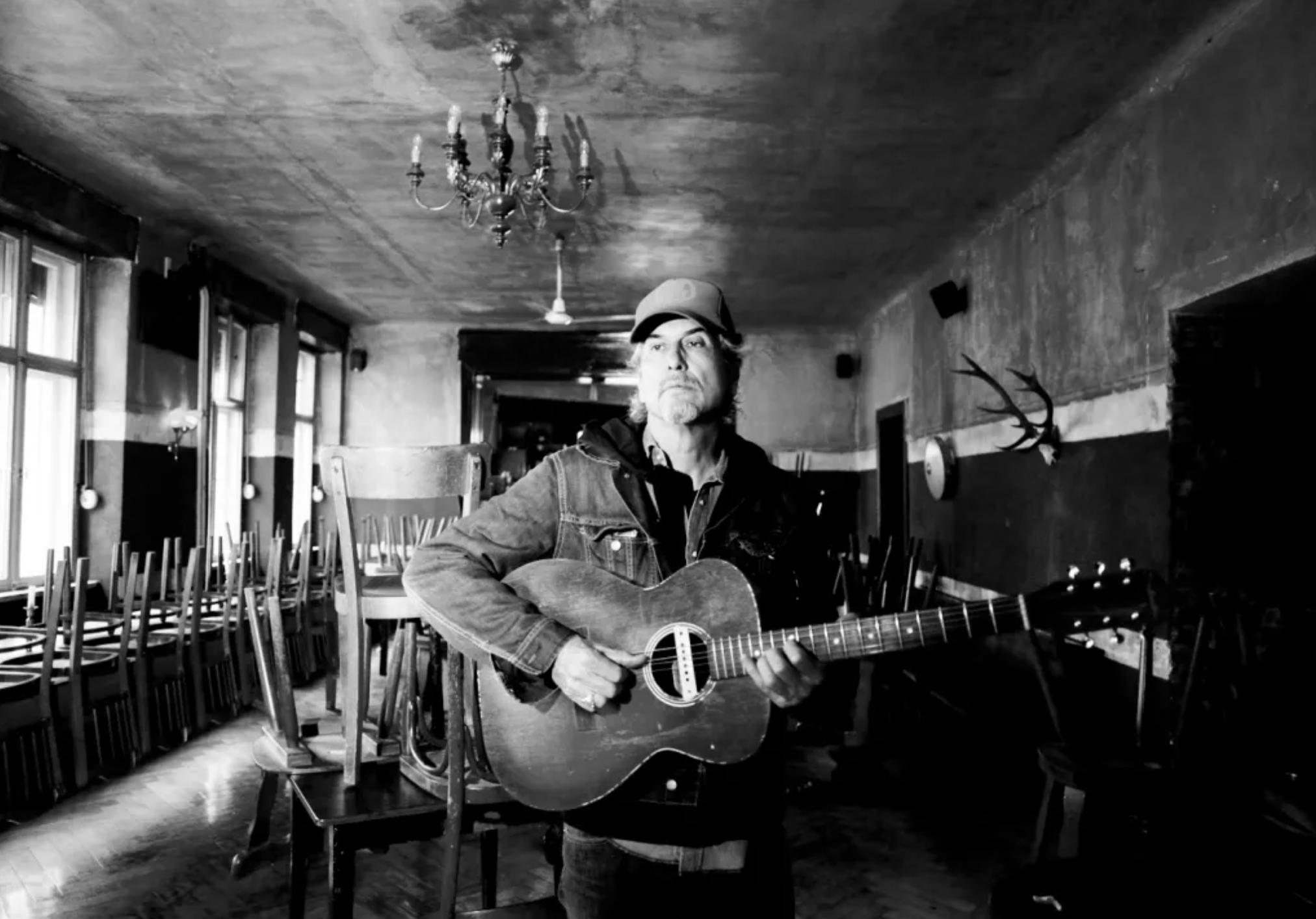 Though often true, the term "good things come to wait" doesn't always account for the bigger picture. It neglects vision, hard work and perseverance. It disregards the hoop-jumping, private stumbles and many victories along the way. Good things come to wait, yes, but great – often very special – things come to those who take care of all of the above and more.

On these shores, Open House Festival is a textbook case in point. Helmed by Kieran Gilmore and Alison Gordon, the not-for-profit charity has long been committed to not only dreaming big but fully investing in the radical value of facilitating arts and culture in their hometown of Bangor and beyond. In doing so, they've been responsible for some of the country's most carefully-curated events in recent years – shows, both big and small, that honour big names and world-beaters every bit as much as the homegrown heroes. It's effort that couldn't ever be fluked or feigned. It's a close-knit team bonded by the core belief that, when done right – and for the right reasons – pretty much anything is possible.
On the town's postcard-worthy seafront, The Court House is not only emblematic of that spirit, but also the newest, most exciting stage of the Open House journey to date. The former magistrates' court is a towering, Victoria-era building that the team have tirelessly worked to transform into a world-class arts venue. Following a remarkable fundraising drive – initially raising £70,000 before leading to £1.7 million of funding – the Court House dream is now a fully-fledged reality. Boasting the main venue space, as well as bars both upstairs and down, the building strikes the rarest midpoints: feeling cosy – almost homely – yet elevated, but not affected. Speaking with Gilmore, Gordon and festival co-ordinator, Sarah Kiely, you know that a million and one new memories are on the brink of being made.

And who better to herald this new era than a musician whose own vision speaks to the power of pairing conviction with always embracing change? Whether solo, leading Giant Sand, or collaborating with the likes of The Colorist Orchestra and M. Ward, Howe Gelb has always marched to the beat of his own drum; an artist whose free yet fluent craft has forever served the song. The Arizonan has long been dubbed the "godfather of alt-country," with good reason, but it doesn't quite capture his path as a genre-flipper par excellence. Tonight, within the snug walls of the Court House's ground-floor bar, we see the full sweep of his talents.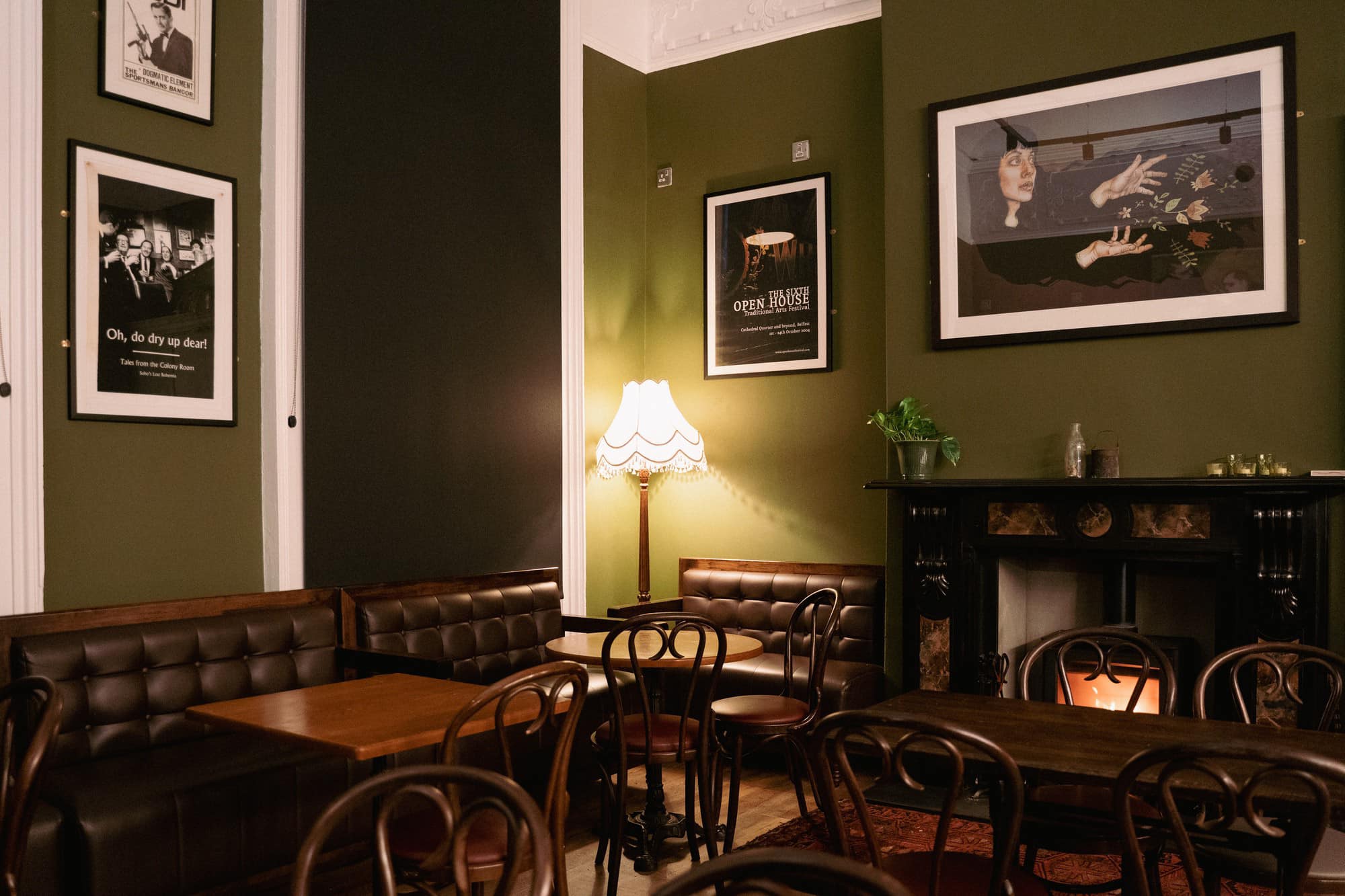 The show has a wonderfully casual quality from the off. Kieran Gilmore stands among tonight's sold-out gathering, asking that we treat the space like our living room. A restored, free-to-use 7" jukebox from 1983 gets a deserving shout-out. And, just after 8pm, Howe Gelb sifts through the crowd to sit by a keyboard and acoustic guitar. The set-up is perfectly ad hoc: a couple of small amps sit above a stove, there's an unmiced drum kit in a corner, and the crowd is within pint-clinking distance. After lamenting the fact Fealty's is closed on Mondays ("It really is an exceptional pour," he says, referring to the local bar's Guinness) Gelb delivers a masterfully skeletal take on 'Thyne Eyes', a song set to American poet Ralph Waldo Emerson's Thine Eyes Still Shined. Handing his guitar to a long-time fan sitting just to his right, he asks: "Do you play? It's in D minor if you want to play along." It already feels like one of those nights when an impromptu artist-audience jam can't be ruled out.
A peak from Gelb's 2006 album 'Sno Angel Like You, 'Robes of Bible Black' soon follows. Not for the first time tonight, he switches between keys and guitar, playing deft phrases with an effortless fluidity that can't be taught and only seldom learned. I say "effortless," but four-plus decades of constantly refining and redefining one's craft is nothing if not a testament to effort. Which brings us to the reveal of what the Scranton, Pennsylvania-born Gelb refers to as "secret weapon number one": one-half of The Lost Brothers, Mark McCausland. After dubbing McCausland's hometown of Omagh as "the Scranton of Ireland," and calling the Co. Tyrone musician one of his favourite guitarists, Gelb cues an exquisite instrumental duet. Within a couple of bars, the pair's kinship comes into sharp focus. Loose but never lax, their synchronicity seems clearly rooted in intuition every bit as much as mutual respect.
Following a sublime rendition of 'Blame It On The Ocean,' Gelb – who reveals he turned 66 in Florence a couple of days previous – introduces his "second secret weapon". "I can't really substantiate it but, in my mind, John has always been knighted," he says, as "Sir" John Parish takes his seat at the table – or in this case, at the unmiced drum kit in the corner. Gelb's high praise holds serious weight: from producing PJ Harvey, Giant Sand, Sparklehorse and Dry Cleaning among many others, to a very worthy solo career of his own, his surprise appearance is a real treat. With his old friend Gelb anecdotally touching on everything from hurricanes to divorce, a jammy 'Worried Spirits' – another highlight from 'Sno Angel Like You – captures three musicians well-versed in subtle flourish and restraint.
A short interval (or "20-minute Beamish break") later, Gelb returns with his promise of "some actual songs with melody." Taken from Further Standards, his 2017 album with Lonna Kelly, 'All You Need To Know' is nothing short of stellar – abrupt ending notwithstanding. It's followed by the appeasement of a request during the break. "I was much younger when I wrote these lyrics," half-confesses Gelb, mid-way through 'Wonder', a Giant Sang song from 1991. Truth be told, it's a more than valiant effort for a piece performed entirely off the cuff. It precedes tonight's crowning moment, as Gelb and McCausland perform a room-silencing version of 'Canción Mixteca,' a traditional tune arranged by Ry Cooder for Wim Wenders' Paris, Texas. As it resolves, McCausland breaks off into a dazzling solo ragtime piece. With it, the true meaning of masterclass is understood.

"And now for my final secret weapon," says Gelb. Making her way through the crowd, Talula Gelb takes a seat beside her father, jokingly whispers "nepotism," and takes the place of Pieta Brown on a sublime version of 'Sometimes I Wish' from last year's Not On The Map. Sung into a Lombardi microphone, there's a timeless and wonderfully disembodied quality to her vocals – think Greg Lake's vocals on King Crimson classic 'Moonchild'. Here, and on renditions of 'Moon River', 'We'll Meet Again' and 'I Fall In Love Too Easily', each syllable brims with real, heart-stung presence. Deafening applause gives way to a one-song encore – a version of 'Show Me the Way to Go Home' – which seals the deal and then some. Mingling resumes, fresh stout is poured, and the old 7″ jukebox kicks back into action. Bidding farewell to new friends and stepping onto Bangor seafront, one's thoughts wander back to the words of Gelb as he returned from tonight's 20-minute Beamish break:

"Man, this is a perfect ten," he said, looking around the room. "It's got everything you want. If doesn't have all of the things you don't want."

Without question, very special things came to those who waited. Brian Coney
Keep up to date with all things Open House here