Features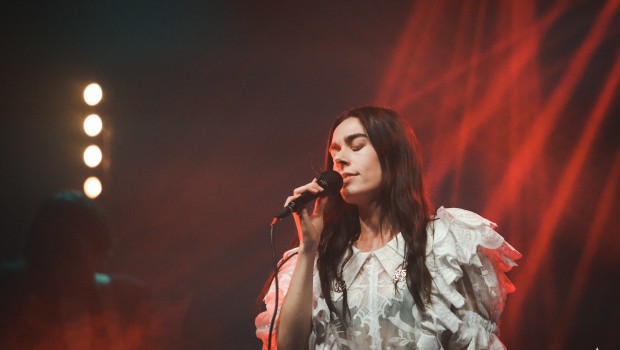 Published on October 28th, 2022 | by Mike Ryan
0
Sinead O'Brien at Cyprus Avenue, Cork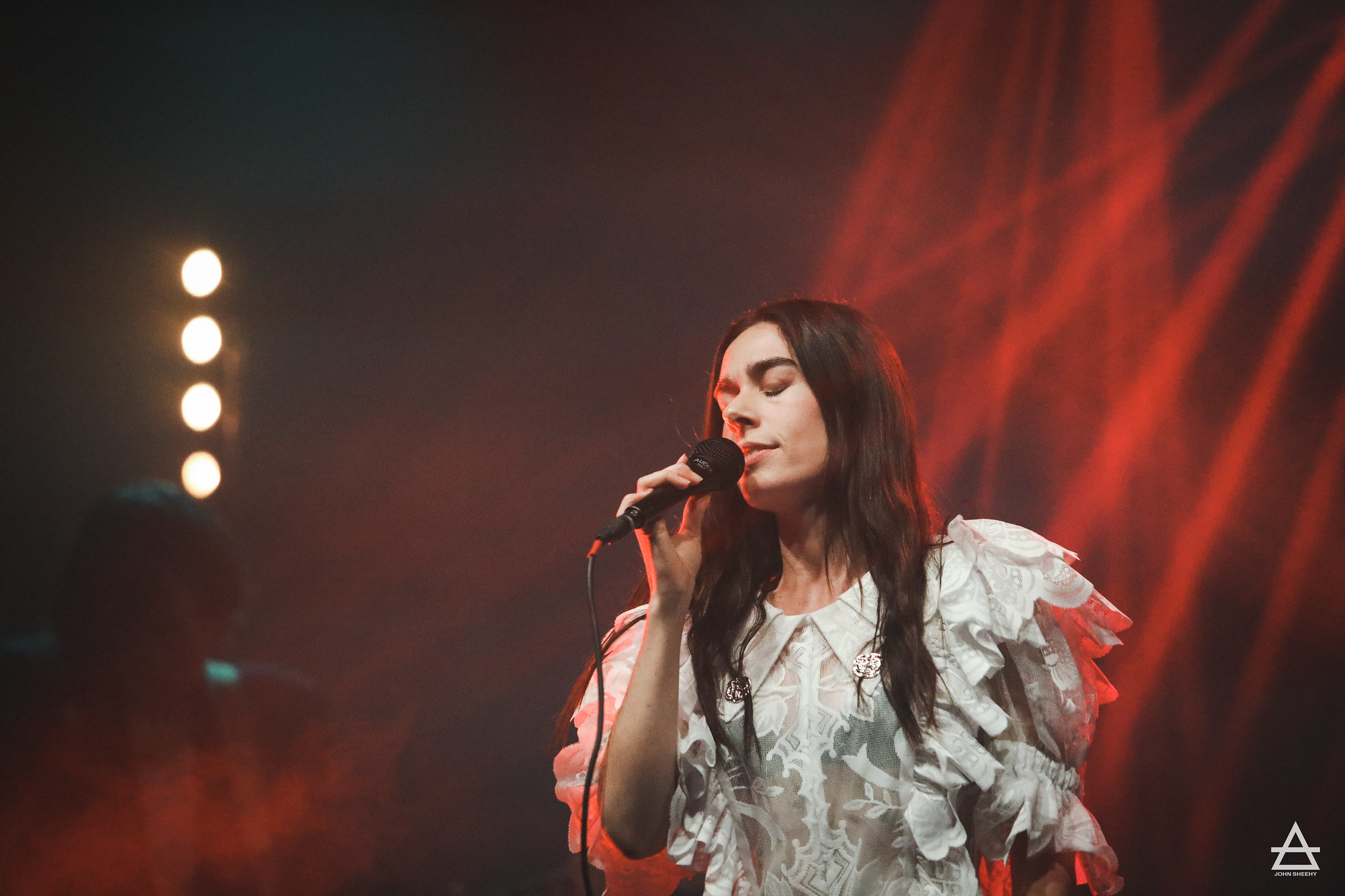 Fresh off the release of her debut album Time Bend And Break The Bower, Sinead O'Brien brings her hypnotic performance and affecting spoken-word lyricism to Cork's Cyprus Avenue.
Blending apocalyptic soothsaying with mythological allegory, O'Brien's lyrics create a profound experience on their own, but combined with the driving guitar and drums of her band (Julian Hanson and Oscar Robertson) they create an aural meditation that washes over you before hitting you in the gut.
Recent tracks like 'End Of Days' and 'Most Modern Painting' get the set going as O'Brien draws the crowd closer to the stage. On stage she exudes the confidence of a veteran. She struts around the entirety of the space, wielding her leather boots like a weapon and manipulating a pedal board by the mic stand to create her unique style of vocal alchemy. Likewise, Hanson on guitar is frenetically triggering effect pedals like he's playing the piano with his toes.
The crowd watches on calmly, either in reverence or in feigned nonchalance (or more likely both), except for one lone acolyte in a black vest right up the front, who is enthusiastically flailing about like he's in the thick of a Boiler Room set. His energy more closely reflects that of the band, but the chilled vibes of the crowd don't phase them. They have an air of confidence that before long the crowd will rise to meet their efforts. And they do.
The mid set brings a unique sense of tension as she transitions into lush tracks like 'Multitudes', where the determined and precise inflections that forge the core of her sound threaten to turn into song, but never quite do. By the time we reach the back end of her set, the tension releases with 'Like Culture', which adds relentless disco rhythms to O'Brien's hypnotic presence as she commands the audience to dance. They rapidly oblige, and suddenly get the sense that we're watching something truly special.
Her relationship with the audience is one of the core facets of Sinead O'Brien's contribution to the musical landscape. There is an element of witchiness to her performance as she recites her mantras and issues instructions to the spellbound onlookers. You can't help but feel like you've been brought on a journey by the time she takes her leave the stage. One that culminates in a triumphant and cathartic finish where even the most sombre have been moved to dance. Mike Ryan
Photos by John Sheehy