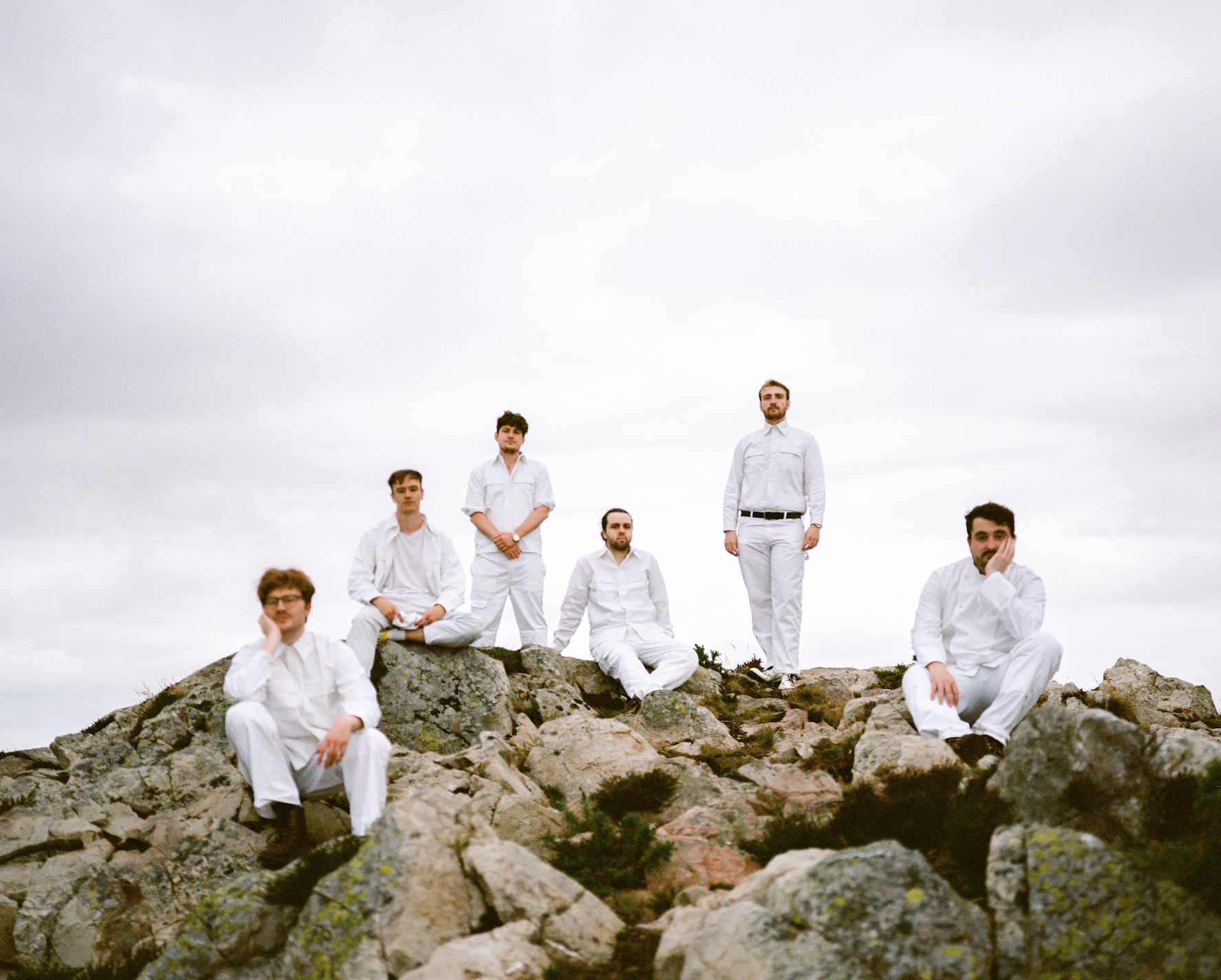 Dublin indie-rock sextet Beauty Pageant delve deep into some of their all-time favourite songs, by Cocteau Twins, Osees, Slowdive and more
Ash – Angel Interceptor
Several members of the band have been Ash fans for a long time. I've always loved their blend of chunky fuzzy layered guitars with Tim wheelers naive-romantic lyrics and power pop melodies. Angel Inteceptor I think has always been my favourite.
Cariño – Si Quieres
I stumbled upon this Spanish indie-pop band last summer while looking through the small-print names on the twice postponed Primavera Barcelona line-up. I find the mix of analogue drum machine sounds with jangly guitars and Spanish language vocals very enchanting, the lyrics felt very emotional for me without understanding them.
Alvvays – Lollipop (Ode to Jim)
To me, this song is a masterclass in so many things I like about indie music – the songwriting has a very zoomed in storytelling format, but the expansive, washy, and at times chaotic guitar sounds, as well as the sugary sweet vocal harmonies, give the whole a song a feeling of grandeur and emotional potency beyond the literal meaning of the lyrics.
Osees – I Come From the Mountain
This track is like the rock n roll equivalent of a rollercoaster. The choppy helicopter guitar that counts in the intro gives you a short few seconds to catch your breath before the guitars, drums and bass blast forward in nail-biting momentum which exhilarates until the final moment. Leaving all socks rocked off.
Los Campesinos! – All Your Kayfabe Friends
A band with more members than Beauty Pageant! I love the almost disjointed combination of contributions from the different members that layer up and push and pull the song in different directions. The xylophone, the violin, the driven tremolo guitars and the harmonies. If you took away one element of the song, it would completely lose its essence. There's something about this song that makes me think about how some of our songs have evolved over the last couple of years and the potential that comes from being a six piece band.
The Muffs – Sad Tomorrow
A 90's college radio banger from the late Kim Shattuck that always puts a smile on my face. It somehow manages to be uplifting despite the protagonist's back and forth between apathy and jealousy. Musically caught between grunge and merseybeat; it's 2ish minute runtime often leads to a replay. A fun song with a fun music video.
Turnover – Humming
Eschewing their previous pop-punk sound for a more upbeat yet melancholic indie rock style, Humming is a lovely indie rock gem. It's slightly eerie lyrics, of hoping in a new love pulling you out of depression, contrast interestingly the cheerful sound of the song.
Slowdive – Star Roving
Talk about getting a comeback right. This was my favourite track off Slowdive's excellent eponymous album. Full of dreamy yet distorted guitars it captures all that made their sound in the 90's, while also being a new and unique entry in their catalogue.
Cocteau Twins – Cherry-Coloured Funk
One of my favourite song structures. Love the gentle build-up and ability to ease back with multiple melodies over a stable guitar strum, love the way some of the backing vocals in the first half end up turning into a chorus. Big fan of how Cocteau Twins prioritise how words sound in songs over the words themselves.
Smith Westerns – Varsity
Just a banging synth hook in this. One of the first songs I tried to re-produce/cover myself; didn't do a great job.