Live Reviews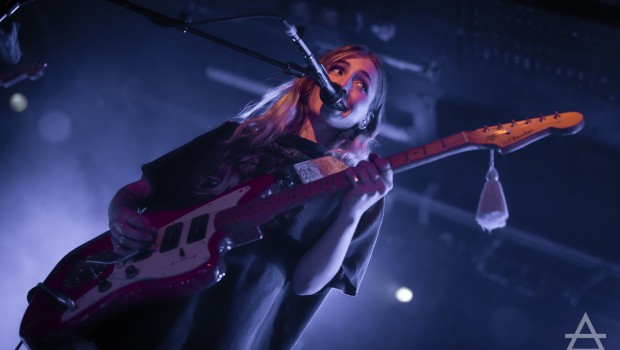 Published on November 29th, 2022 | by Jonny Currie
0
Wet Leg at Limelight 1, Belfast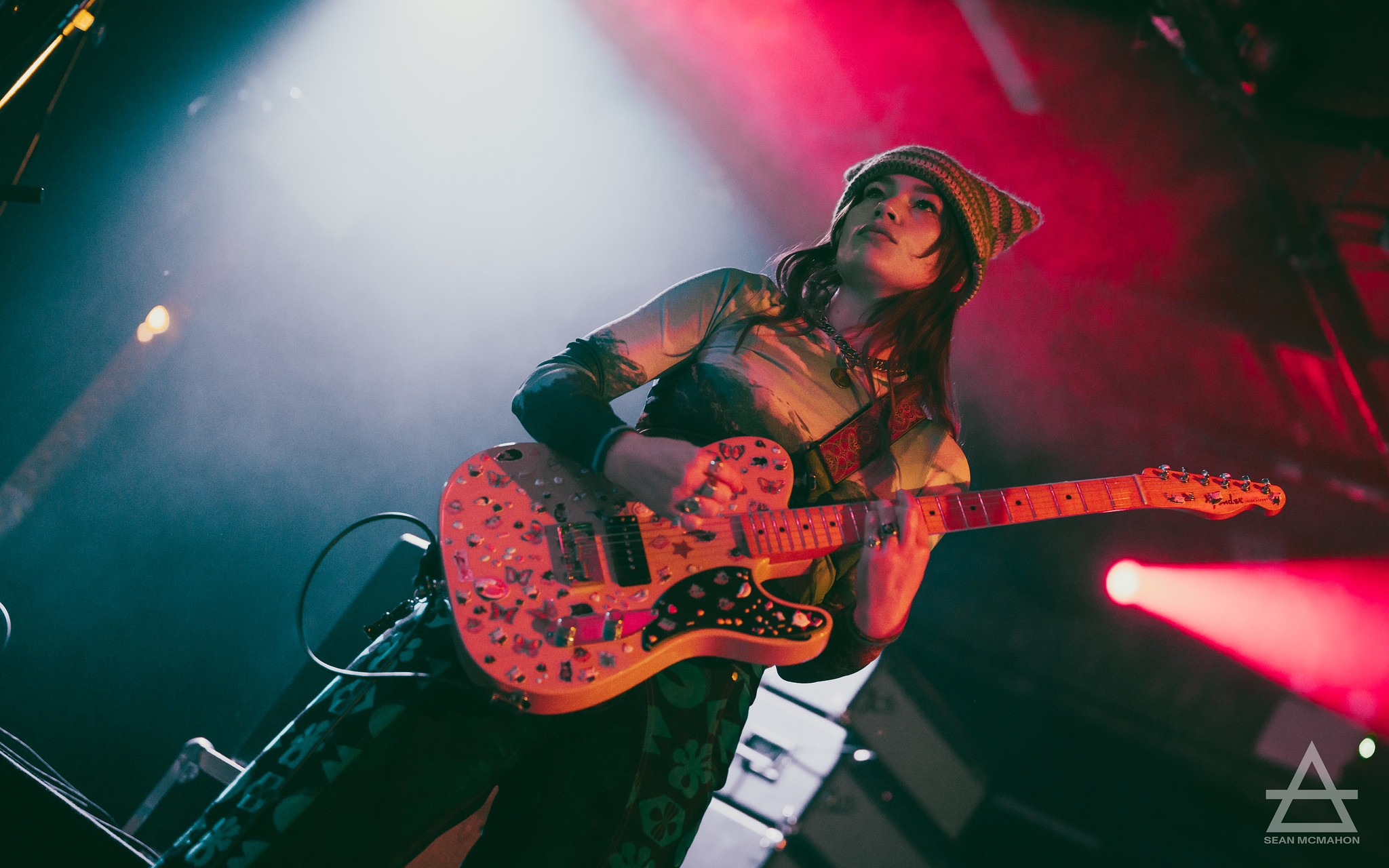 Rhian Teasdale and Hester Chambers are having some year. The buzzy hype from 'Chaise Longue' has been followed up with a well-received debut album and a series of smart, knowing promotional videos. Tonight's show at the Limelight is at the tail-end of a victory lap of smaller venues that Wet Leg have admirably remained committed to despite a rising profile.

Belfast city centre four Sundays before Christmas is a weirdly inaccessible place. Buses stop early in the evening. The last Glider leaves Wellington Place at 10pm. Excuse me? What? Yet this familiar venue is packed to the rafters and tonight's gig is long sold-out.

Teasdale seems to be making witty comments between songs that go down well at the front but you can't make them out further back through the sound of chatter. Yes, it's another one of those Belfast nights you hope won't be the norm. On the other hand, there is huge catharsis in these songs and despite the crowd's indifferent edges, Wet Leg's charm enables them to connect effortlessly with most of the audience.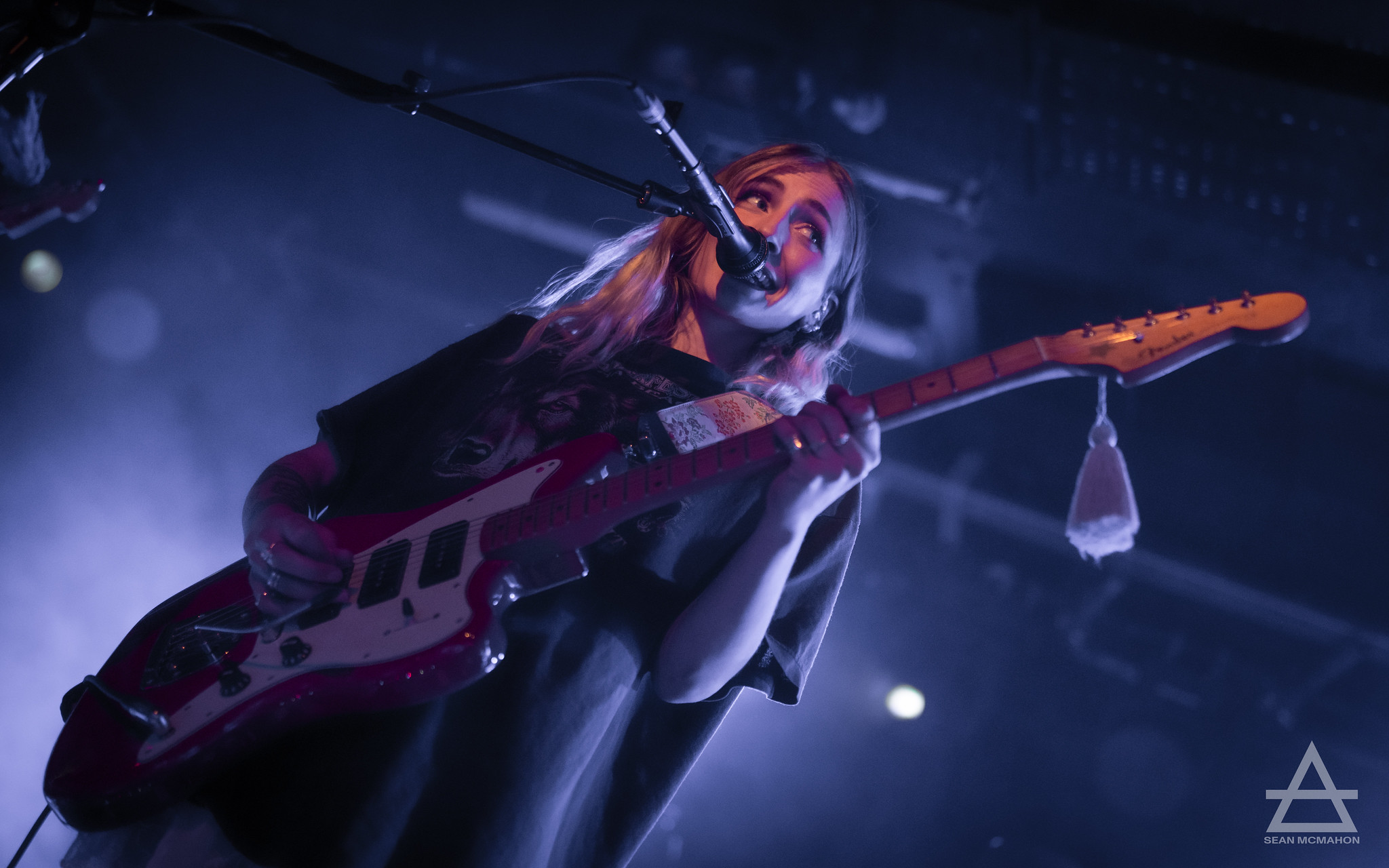 Wet Leg play their debut record in near entirety. 'Wet Dream' is dropped early on. The reference to Vincent Gallo's self-indulgent Buffalo 66 in this song is still *chef's kiss* hipster-slaying wrapped up among the massive pop hooks. Songs like 'Oh No' brilliantly capture the dualism of navigating relationships, technology and anxiety. "I checked in my phone and now I'm inside it" is another of those devastatingly blunt lines.

The other members of Wet Leg get on with things. It's a short but energetic set filled out with two unreleased songs. The first – 'Obvious' is a mostly solo chamber ballad sung by Teasdale accompanied by guitar. It may be a patience-tester out of step with the rest of the set but is an intriguing jumping-off point for the band's next steps.

The other song is 'I want to be abducted (by a UFO)' – an as-yet unreleased track and a live staple for the band. It's tremendous cartoonish fun. Imagine Shirley Manson and Garbage retreating to the Isle of Wight.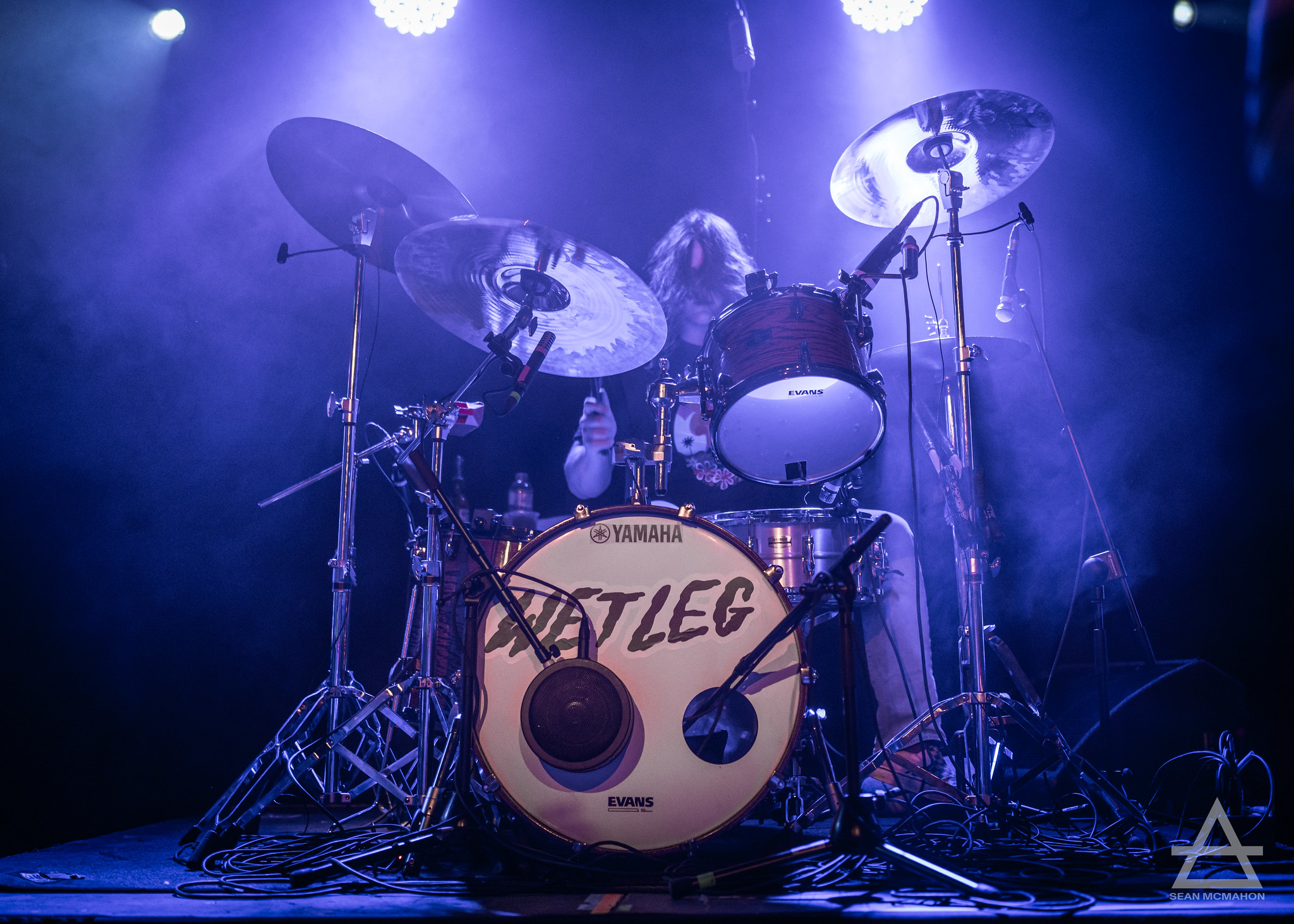 Album closer 'Too Late Now' builds momentum as their set reaches its conclusion. It's a hugely enjoyable bit of chiming mid-90s indie reminiscent of Echobelly, let down slightly by a brief retreat into predictable sprechgesang mid-song. In Teasdale's words: "Oh my god, this world is pretty harrowing" and, anyway, hasn't Ulster suffered enough?

All is forgiven as 'Angelica' rings hard and is the best performance of the night. Registering on the latest Obama playlist algorithm, it documents the disappointment of a party someone no longer wants to be at. In contrast, Wet Leg seem refreshingly at ease with the party they've started with 'Chaise Longue' and, love it or hate it, there is no more obvious closer. Jonny Currie
Photos by Sean McMahon