Features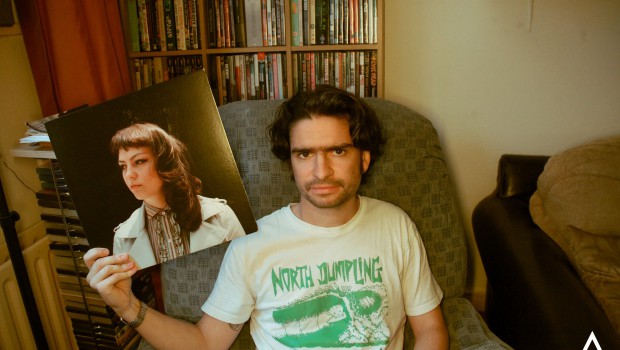 Published on December 22nd, 2022 | by Loreana Rushe
0
Track Record: Robbie Stickland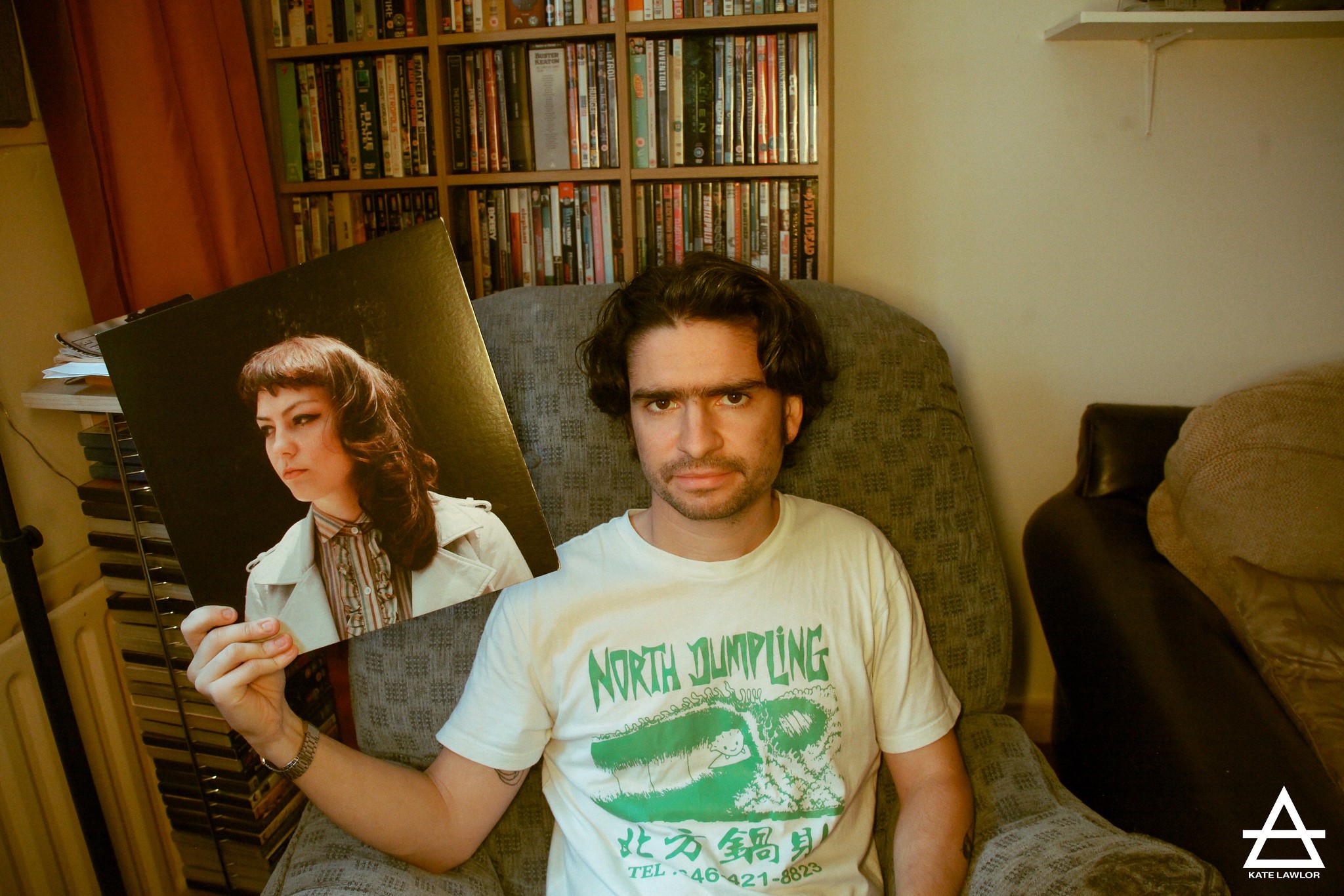 In this installment of Track Record, Robbie Stickland selects the records that have left a lasting impression on his life from Angel Olsen to Big Star. Photos by Kate Lawlor.
Angel Olsen- My Woman
It was late 2016, I had just suffered what can only be described as an epic heartbreak. As I walked through this new maelstrom thrusted upon me, this album descended from the heavens, put its hand on my shoulder, looked me in the eye and said "I know." Angel Olsen is a master of hard truths via delicate expression and this record best showcases that. I love Olsen's ability to lay it all on the line with poise and dignity, the opening track 'Intern' plays cinematically like the phone partition scene from 'Paris, Texas'. A longingly delivered monologue of someone ringing up a person they know they shouldn't after an extended period of time. At the end of the song, her voice becomes light and breathy as she repeats the charmingly foolish notion of "Pick-up the phone but I swear it's the last time, Falling in love and I swear it's the last time". I had set a no-contact rule for myself with my aforementioned unrequited lover in my own life even though I ACHED to ring her up or talk to her just to hear her voice. Hearing Olsen let rip on this sentiment at the end of this song was a perfect storm for hitting me right in the tenders of catharsis. This record is packed with wistful soaked tracks such as my personal favourite 'Heart-Shaped Face' that put you into a haze and fill you with endorphins, however, Olsen unleashes the freakin' lion on tracks like 'Never Be Mine' and 'Shut Up Kiss Me' which makes the triumphant point that you can be heartbroken and blow the rafters off at the same time. Boo-yah!
Gary Wilson – Mary Had Brown Hair
I found out about Gary Wilson through a YouTube video about "outsider" musicians in the depths of lockdown. The first snippet of a track I heard was 'Gary Saw Linda Last Night', I was immediately pulled in by his strange voice and idiosyncratic melodies and instrument choice. The melodies on the album often sound like someone who came up with an extremely catchy line and then changed direction with it unexpectedly, tanking it just for fun. As well as catchy and memorable songwriting, the production on this record is not to be overlooked, really clear frequencies, fat basslines and virtually noiseless which is insane as he recorded it all on a Tascam 244! I believe it's a concept album set in a High School with Gary framed as a jilted lover after his mysterious infatuation Linda kisses his guitarist Frank Roma. This album was a gateway into Wilson's world for me, check out videos of his raucous, body horror live shows, would love to catch one of those!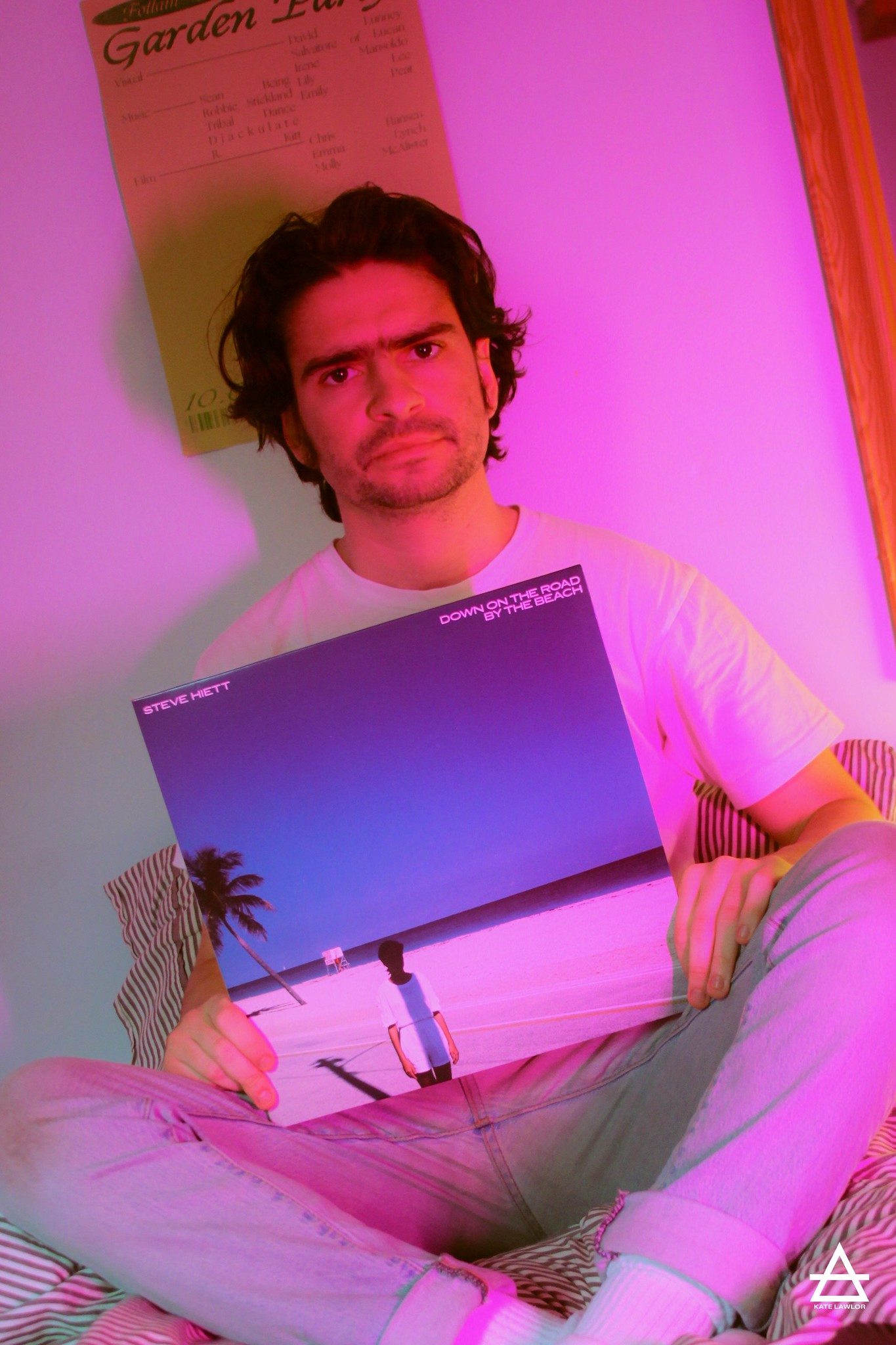 Steve Hiett – Down On The Road By The Beach
This one is a bit beyond words for me. Perhaps the greatest lo-fi dreamo guitar record of all time, this album has been a serious inspiration for me. Treading the line between haze and clarity perfectly, Steve Hiett was just amazing at world-building, his music sounds the way his photos look, I feel like I can feel the sand between my toes and smell the saltwater when I listen to this.
Stephen Star – Europa Radio
A deep cut release from what I still consider to be the best record label to ever come out of Ireland, Little L Records (big whatsup to Callum Browne). This album has been hugely influential to me, I love love love Stephen Star as a songwriter, this record is hazy and scuffed and blown out but is packed with a huge amount of energy and is so damn listenable. The songs range from goofy fun tracks such as 'Out With The Boys' – a gleeful song about hanging out with your friends – to more serious songs like '17' which is dripping with so much yearning and wisdom you'd forget it was written by someone who was actually 17! I absolutely love that white hot moment in one's adolescence where you're just learning the words for your experience as the door is closing on it, when it comes you gotta bottle it fast and I'd be hard pressed to find an album that does it better than this one.
Haruomi Hosono – Tropical Dandy
I was conflicted over which Haruomi Hosono record I would include in this list, they're all so bloody nice. This one is a lesser known one and I just love the vibe of it, makes me feel like I am floating lazily down a stream on a soft afternoon. Hosono's solo material is very mellow and life-affirming compared to the genre pushing work he did with Yellow Magic Orchestra or the rockier world of Happy End. 'Honeymoon' just makes me feel like everything is gonna be ok. There are rumours that the ship in the background of the album art is a reference to the Titanic of which Haruomi Hosono's grandfather, Masabumi Hosono, was the only Japanese survivor, a very interesting tale that caused Masabumi to become a pariah upon return to Japan. Another cool novelty about this album is that Hosono sings in Portuguese on the opening track 'Chattanooga Choo Choo'.
ARTHUR – Woof Woof
One of the whackiest albums on the list. This record feels like a whimsical child emptying their chest of brightly coloured toys onto the ground and playing with them gleefully. ARTHUR is amazing at mixing lo-fi analog guitar music with glitched out computerized aesthetics. This album, at times, has a disjointed, monkey hitting a cymbal, The Shaggs vibe to it only to be betrayed by a computer generated stutter effect or an extremely tight drum line tied together by a voice that sounds like Peter Ivers' evil stoner younger brother. However, do not be fooled by the guileless, bright-eyed presentation of this album, ARTHUR doesn't pull any punches lyrically, he does not shy away from giving us a peek into the darker part of his psyche. On tracks like 'Julie Vs Robot Julie' he sings about how lonely he is, how no one truly knows him and how the only thing stopping him from killing himself is that "someone might get mad"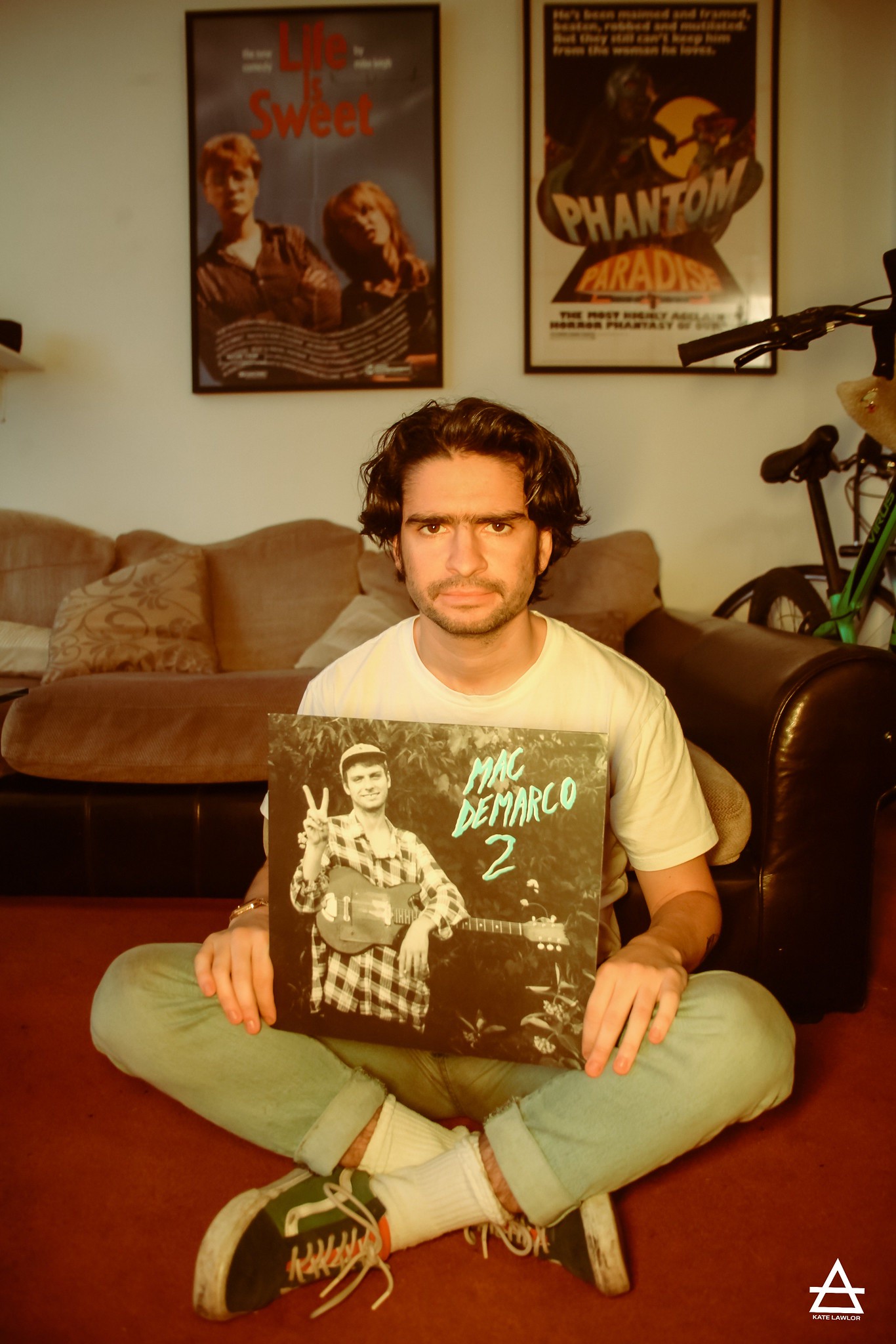 Mac DeMarco – 2
This album absolutely SOUNDTRACKED my college years, when I tell you I listened to it 4-5 times a day, it is without hyperbole. This album is perfect to me and I feel so lucky to have discovered it when I did. Not only does the dreamy sonic aesthetic of this album make it a classic already, the lyrical content somehow described exactly what I was going through at the time of discovery. From falling in love to being vaguely dissatisfied with your life, worrying your loved ones through your behaviour and re-centering yourself periodically throughout it all. I still remember listening to the lackadaisical 'Dreaming' waiting for the bus home and being filled with serotonin thinking about that girl I liked or 'Cooking Up Something Good' for days when I put on a brave face and felt misunderstood. Had I discovered it a few years later or earlier, I don't think it would have had the impact it did. I owe a huge amount of my songwriting and production style to Mac DeMarco and this record specifically will be a part of me forever.
Cindy Lee – What's Tonight To Eternity?
From the moment you press play on this album, you are transported to a ghostly, liminal underworld. You are in a dank sewer tunnel, water droplets falling intermittently from the ceiling, the way ahead is obscured by an opaque darkness, all of a sudden, a washed out, feeble voice rings out ahead, reverberating through your bones – "The moment I trade for someone, I don't want it to be the same from beyond" – "Is this an apparition of Marilyn Monroe?" you think to yourself, no, this is the voice of Patrick Flegel, the mastermind behind the ethereal persona, Cindy Lee. Ranging from feeling like you are drowning in the River Styx to walking on water in Valhalla, Cindy Lee has a masterful ability to create a world of sound that is as harsh and abrasive as it is fragile and beautiful.
As an added bonus – my gateway to Cindy Lee was the video for 'I Don't Want To Fall In Love Again' from the elusive Cat O' Nine Tails record, check it out. Yearning music is over. Cindy Lee completed it.
Surface To Air Missive – Surface To Air Missive
I like thinking about the mediums artists use and why they use them. Why choose to express yourself through one medium over another? If you paint something that is hyper-realistic and indistinguishable from the subject in real life, why didn't you just take a photo? If you create an animation that perfectly mimics real life movement, why didn't you film it in live-action? I think the same about music, sometimes I hear music about being sad and confused (which is a topic I love, by the way) which is so musically flat and lifeless I think, why wasn't this a poem or prose? The reason I say all this is because this record absolutely justifies itself and guitar music as a genre. It starts off with the bizarre opening track 'Theme' which is the singer monotonously saying "theme" over and over again over dissonant and formless guitars. By the time track 3 'Surfacing' kicks in, you are bonked over the head with some of the most inventive and simultaneously catchy guitar playing you have ever heard. The album rips you through a 12 track odyssey of intricate and face melting guitar lines which morph between Fugazi-esque riffs and Big Star melodies effortlessly within seconds of each other. The whole album is tied together by the singers angsty voice and production that sits in that beautiful space that makes you think you could make this yourself, but I'd bet money, you couldn't.
Big Star – No.1 Record
Finally, the pièce de résistance. I will, quite simply, spend the rest of my life trying to inject the feeling this record has into my own music. Songwriting is damn hard, I will hold my hands up and say, my favourite songs are the ones that help me remember what makes life worth living, but trying to express that without coming off as syrupy and contrived is a fine line to tread. Big Star had a brilliant knack for hitting this balance over immortally touching guitar riffs. My entire formative life in golden hour plays before my eyes when I listen to this. 'Thirteen' is the greatest pre-teen love song ever written and I dare any Ricky Gervais motherfucker to listen to the guitar solo in 'In The Street' and deny believing in God afterward.

Check out Robbie's bandcamp here and his work with Banríon here