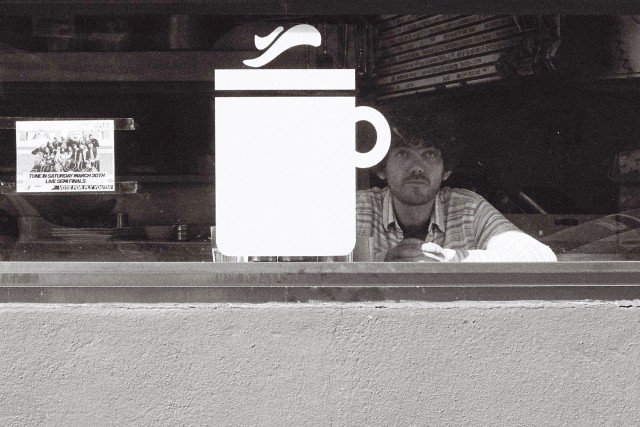 Long one of our favourite acts in Ireland, The Bonk's modus operandi is endlessly fascinating, playful experimentation in song and improvisation, led by (former O Emperor) songwriter and multi-instrumentalist Phil Christie. Gathering influences from 60's garage, jazz and experimental pop, the band bring recursive rhythms and improvised melodies together in minimalist song forms.
Their first record, 2017's The Bonk Seems To Be A Verb had a limited cassette run through label thirtythree-45, and was a collection of one-off live studio takes patched together from various sessions over an 18-month period.
Today, we're pleased to announce that for their second long player, the Bonk have again teamed up with the thirtythree-45 imprint to release Greater Than Or Equal To The Bonk, which will be available from April 9th, 2023. According to the band themselves, the album is set to "build upon the explorations of rhythmic dissonance, improvisation and harmonic exploration heard on their first album, with more emphasis being placed on group collaboration and semantic minimalism this time around."
Released last Friday, 'Trying On Oblivion' is the second track to be released from their forthcoming LP, following up on 'Future 87'. The piece uses doomy repetition to explore the harmonic fringes of a stubborn tonal centre while a two line lyric floats through – a cornerstone of their sound – lingering on the threshold between existential dread and ecstatic selflessness, cranking tension and drama as it prods and pokes its compositional limits – try to picture the Mothers of Invention as directed by John Barry. These tonal ambiguities underline Christie's desire to explore dead-ends in music; the idea that a song may possess momentum, yet go nowhere, articulating in an explicit way the format of blues and rock'n'roll records, in appearing to have momentum but tend to end up back where they started.
Have a first glance at the video, directed by Waterford filmmaker Steve O'Connell and supported by Waterford Film Centre.