Articles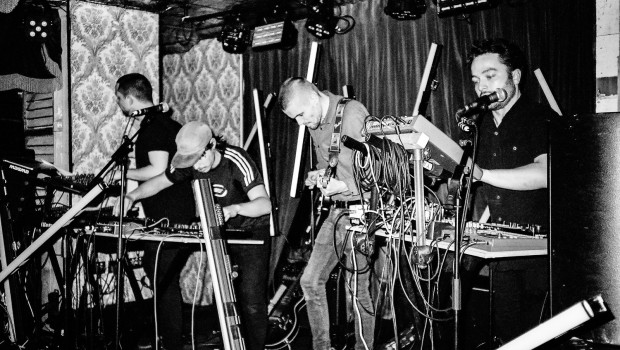 Published on March 6th, 2023 | by The Thin Air
0
Monday Mixtape: YARD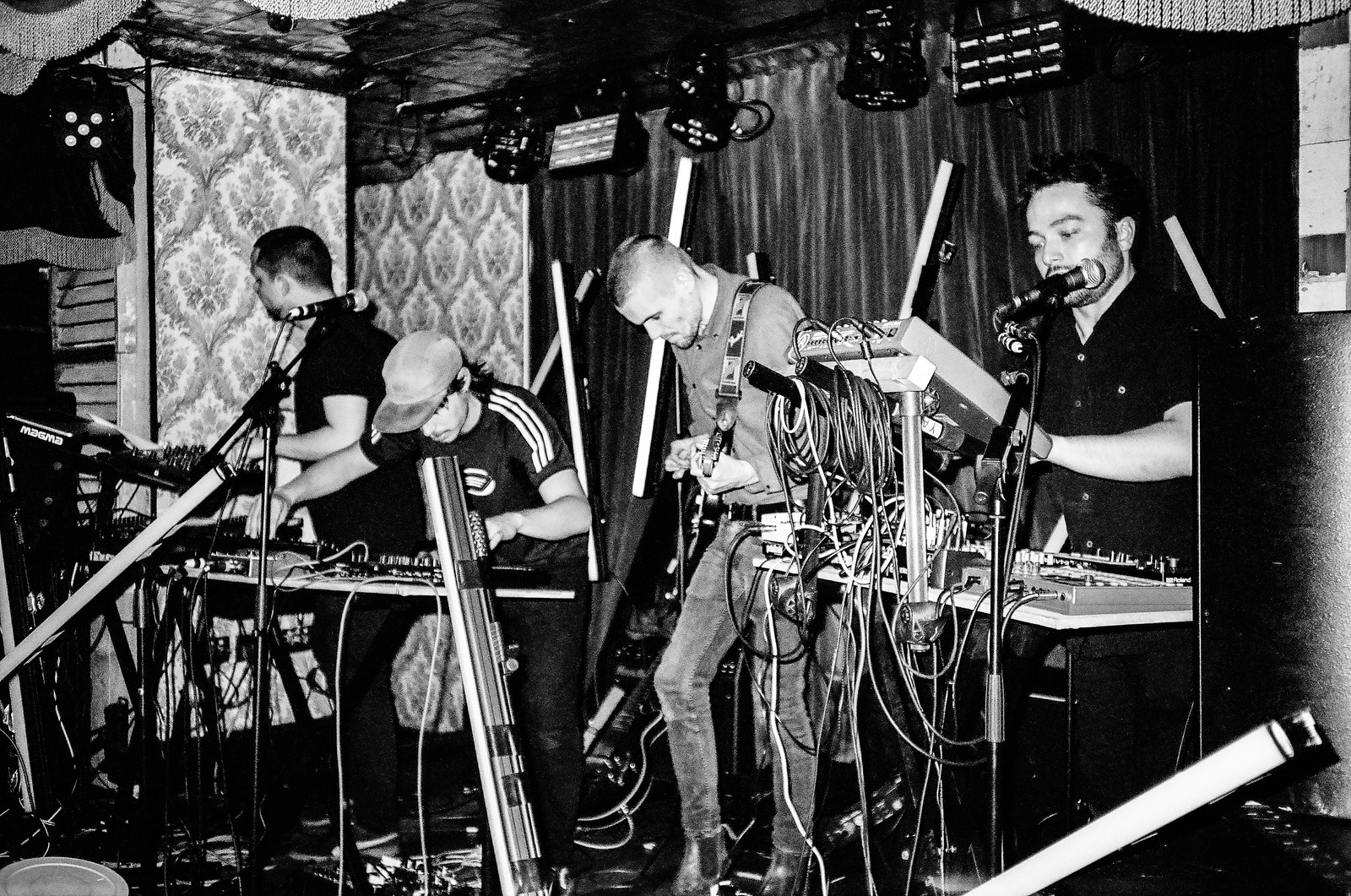 It's been a very promising few weeks for Dublin electro noise quartet YARD. Off the back of supporting both Shame and Scalping, and ahead of dropping their new single 'Ecdysis' (feat. YinYang) next month, they select some of the tracks that have influenced their emphatic craft
Dan
Mogwai – Remurdered
This track takes a simple idea and slowly progresses it into what is arguably one of the best instrumental transitions from Mogwai. Great synth lines and bass, a recurring guitar riff over the top and a heavy beat to tie it all together. A great example of the interesting possibilities that can come from merging synthesizers with more 'common' instrumentation like guitars.
Death in Vegas – Dirge
This track features an almost 'haunting' vocal line that was a great source of inspiration for us for vocal ideas. The track opens with a very simple chord progression on guitar and ultimately closes with a cacophony of sound. That steady progression from minimalism to maximalism in terms of sound is an art in and of itself, and it's something that we try to integrate into our own music.
George
Dustin Zahn – Stranger To Stability
This track had a huge shift into the music I was listening to at the time. Beforehand, I was listening to a lot of IDM (Aphex Twin, Squarepusher) and house music, but I never really found an interest in techno. When I was 17, though, I found this track and it changed my taste in music. I then began listening to a lot of techno; it changed how I wrote music in all different genres I was writing. The track has a simplistic repetitive riff throughout the course of it and showed me that the change of sound design in a melody can be effective at keeping the track varied.
Melt Banana – Shield For Your Eyes, A Beast In The Well In Your Hands
This is the first track I heard from Melt Banana and it blew me away. The guitar riff and bass line alone are fantastic. The vocalist has a very peculiar style which is something I've never heard in this style of music before. This is what makes this track original and unpredictable, especially on its first listen. This track inspired me to change the way I was playing instruments and incorporate noise into what I was doing at the time.
Ben
Nisennenmondai – A
I'm not really sure where to start with 'A', it's the kind of track you just get lost in. The track just builds and builds and the tension that comes from that haunting riff always gets me. Whenever I'm feeling uninspired I always come back to watch them play it live, it's such a great example of tension and release and the synergy that they have as a band. The sound design in general for 'A' is amazing and just creates this sonic world you get to inhabit for 14 minutes.
Death Grips – Lock Your Doors
Death Grips' production always gets me, it's so chaotic with mad samples flying at you, gnarly synth lines and MC Ride just doing his thing. I've always found a lot of inspiration from the way they combine Industrial elements and Hip Hop into their production of tracks, something I think we try to incorporate into YARD's tracks. I love the mood of 'Lock Your Doors,' any time I put it on I get sucked into it straight away. It's so atmospheric and caustic and a banging tune to walk around town to.
Emmet
Nicolas Jaar – The Governor
This album has been deeply inspirational for me. Jaar mixes found sound samples, heavily manipulated instruments, heavy beats and punctuated vocals so effectively in this collection of songs. 'The Governor' is the strongest example of that method for me. The density and movement of this track allow this song to never grow old for me. That first minute still gives me chills with how the bass line and vocals play off each other. Hearing that first statement build to the groovy breakbeat and disintegrate away towards the end, never ceases to amaze me. This is something I always try to apply to writing with YARD.
Paula Temple – Gegen
Definitely not alone in finding this track inspirational. I remember the lads in YARD playing this for me for the first time when we were still discovering what our sound is. That kick showed me how much groove could be produced from a 4-to-the-floor rhythm when given the right processing and context. Rumble kicks became my newest craze for a while. That ratcheting percussion break halfway through really ups the intensity for me and keeps the song fresh and bouncy. The synth lines capture this eerie tense mood that the beat drives forward. This haunting groove is something we definitely strive to produce in YARD.