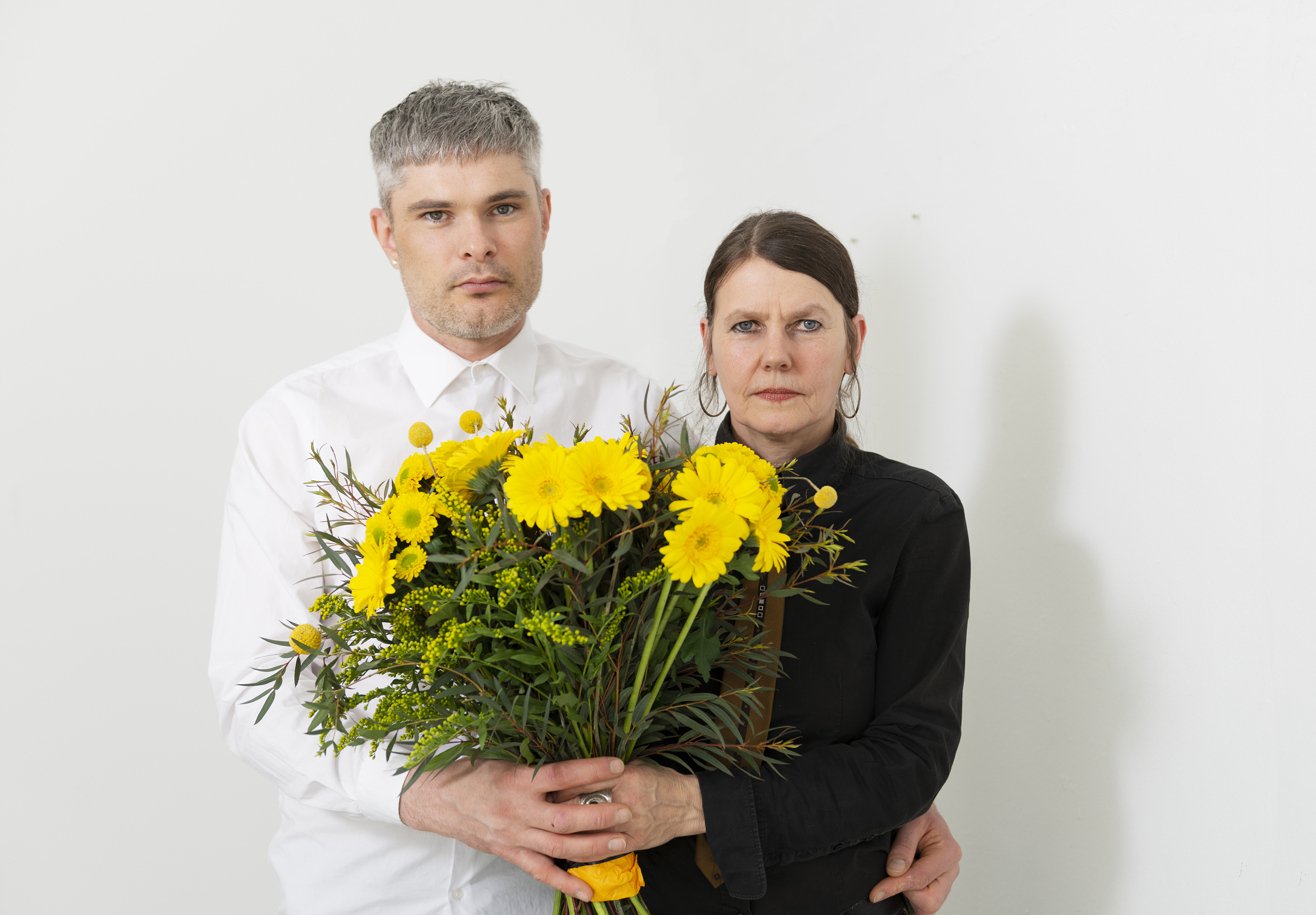 In the second installment of the ddr. radio logs,  a new monthly series by residents of Dublin Digital Radio, exploring their practice and the craft of radio-making, Gary Farrelly, one half of The Office of Joint Administrative Intelligence along with Chris Dreier give us an insight into their ever-innovative No Tourist show on ddr
The Office of Joint Administrative Intelligence is organised as a para-intelligence agency operating between Brussels and Berlin and next broadcasts on Dublin Digital Radio on Monday 13 March at 6pm
Myself and Chris first met at a dinner party in Wuppertal in early 2015. I remember that there was no small talk in the encounter – she introduced herself and immediately enquired if I knew anything about Charleroi, the dilapidated epicentre of Belgium's rustbelt region. It just so happened that I was (and still am) obsessed with Charleroi – deeply, madly, persistently preoccupied with the city. Our conversation about Charleroi slingshotted us into postal correspondence, a vast onslaught of postcards and letters, synergizing our shared obsessions with red tape, office blocks, strange music, disasters and ritualistic magic. Postal correspondence soon expanded into an extended repertoire of collaborative activities including urban reconnaissance, field recordings, extreme picnics, corporeal strictness, listening sessions, beauty drinks and assembly line exercises. On October 3rd, 2015 we signed a treaty incorporating ourselves as an artistic duo formed as an institution to be known as Office for Joint Administrative Intelligence O.J.A.I.
Our radio practice began in Dallas, Texas, in the summer of 2017. We were in town presenting Fruit Efficiency, an exhibition configured as the O.J.A.I. temporary regional headquarters. On the opening night, we made a performance called General Audit 1, a spoken word/ musique concrète mash-up mimicking the format of an emergency radio broadcast during an unprecedented societal collapse. Two local radio hosts were in the audience, Reid Robinson and Mark Ridlin (aka DJ Woodtronic and Mr Rid). They were the people behind a popular show called Sonic Assembly Power Hour carried on KUZU broadcasting from a small collectively run transmitter in nearby Denton. They offered us a monthly twenty-minute slot on their show as resident 'Foreign Correspondents'. We enthusiastically jumped at the opportunity. Each episode opened with a sample from the theme tune of Der Schwarze Kanal, an East German propaganda tv show from the 1980s. Our style as presenters was stiff and authoritative, intentionally playing off the assumed institutional frame of our wider artistic practice. During our 24 months as Foreign Correspondents we presented our Texan audience with diverse shows including East German underground scenes, synthetic tracks from Yugoslavia, skyline obsessions with Julia Zinnbauer, Systemic Overload with Henry Anderson and a show dedicated to the Cologne alternative record label Baumusik. Our careers as Foreign Correspondents ended abruptly when KUZU went off the air due to adverse circumstances at the start of the pandemic.
After losing our platform in Texas, we searched with a sense of urgency for kindred spirit radio stations closer to home. I had been hearing wonderful things about Dublin Digital Radio – amid the crushing dysfunction of the capital, a resilient core had coalesced around a horizontally organised community radio station.  We were really excited when DDR accepted our proposal for a monthly show. We successfully pitched the same program for simultaneous transmission on Cashmere Radio, a non-profit experimental radio station based in Wedding, Berlin. The current hour-long format maintains our dramaturgical bureaucratic approach. We are inspired by the delicious woodenness of the BBC World Service back in the day, government public service announcements and the Voice of Korea propaganda show from the DPRK.  Every episode we open by presenting a sonic artefact, a disembodied noise from our Political and Infrastructural Sound Archive P.I.S.A., which we infuse with some overblown pseudo-ideological meaning. The content of the show is wildly diverse but is generally a themed selection of experimental and obscure music, monologues, soundscapes and archived material. Our approach to radio production is extremely DIY, often employing office dictaphones, cellphones, zoom recorders and tape machines. If you are an audio snob, this might not be the transmission for you.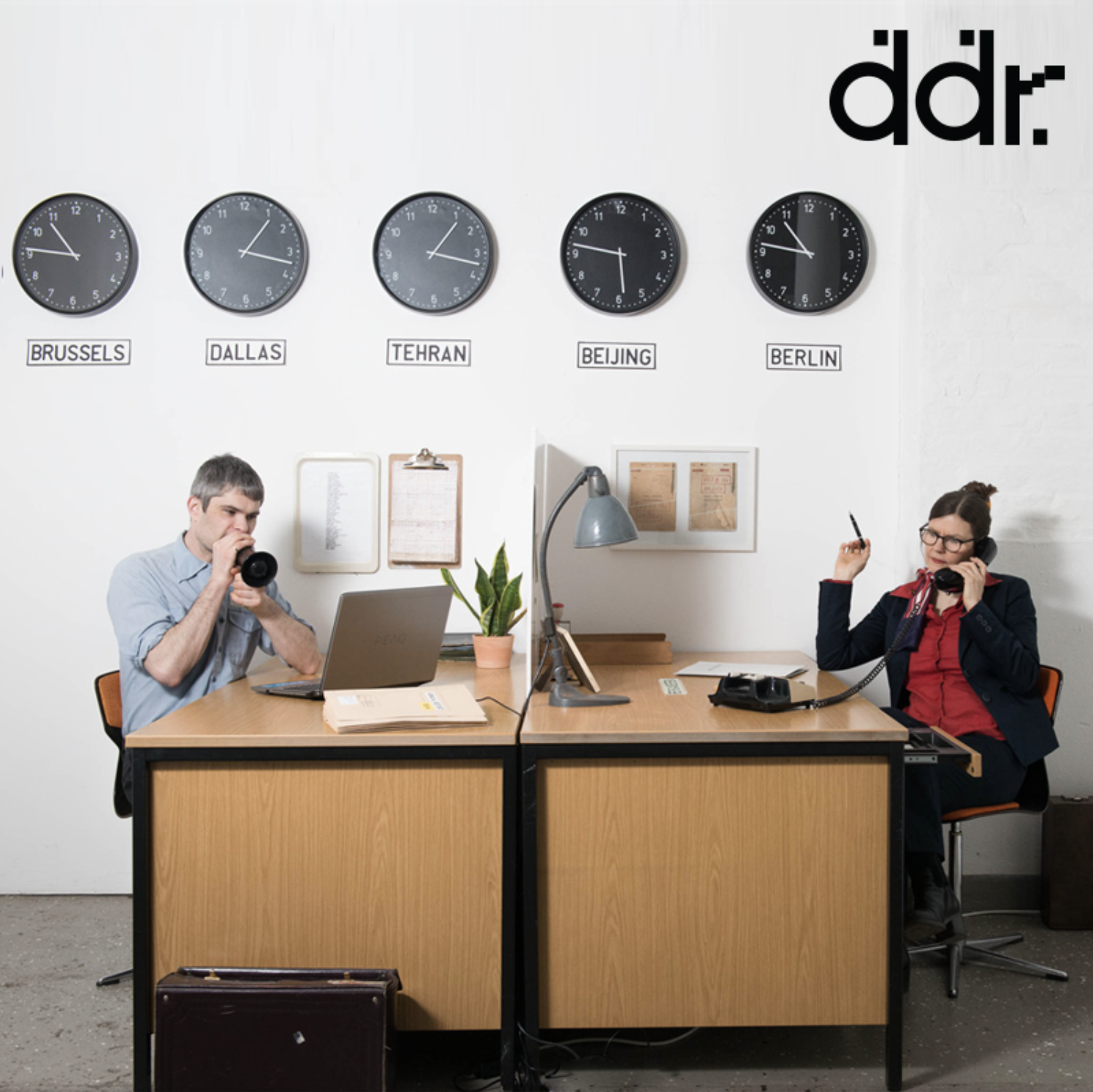 Radio has offered us the opportunity to collaborate and share our platform with a diverse cohort of like-minded musicians, performers and researchers – a group which we refer to as our Sonic Allies. Sometimes the show is carried as a guest transmission on sister stations such as Radio Panik in Brussels, RadiOrakel FM 99.3 in Oslo and RTM in London. Since 2020 Chris has been convening a Radio Listening Club RLC in Berlin which has grown from two members to an international crowd of about 20 from a dozen nations. Monthly meetings include loose sociability, drinks, themed soup with home-baked bread and an hour of concentrated listening followed by feedback, more drinks and the occasional dance. Members actively contribute tracks for our shows from their special vinyl and rare tape collections.

As is the case with everything, I have strong strong favourites out of the shows we have produced over the last three years. If I had to make recommendations I would definitely suggest our Conflict Special of January 2022 which explored music about – and produced in the context of – violent conflicts. I also really adore the episode entitled Delia Derbyshire International Airport which contains architectural fiction, corporate noises, passenger announcements, airport ghosts and tracks by the pioneer of electronic music Delia Derbyshire (1937 – 2001). Merle Vorwald, Padraic E Moore and Daniel Shushan were wonderful guests, presenting Sonic Extremism, Gina X Performance and Mad Collectors respectively. Other not to be missed episodes are Brussels Calling, Nuclear Special, Hero Worship, Codeword Charleroi, Noisy Neighbours, Power of the Institutions and Lonely Office Block. Our next episode will mark the 3 year anniversary of the death of Gabi Delgado, best known as singer and co-founder of the German electronic band Deutsch Amerikanische Freundschaft. Themes to be explored in upcoming episodes include food, crime, relaxation and a show dedicated to German singer, songwriter, actress and model Nico (1938-1988). Gary Farrelly