News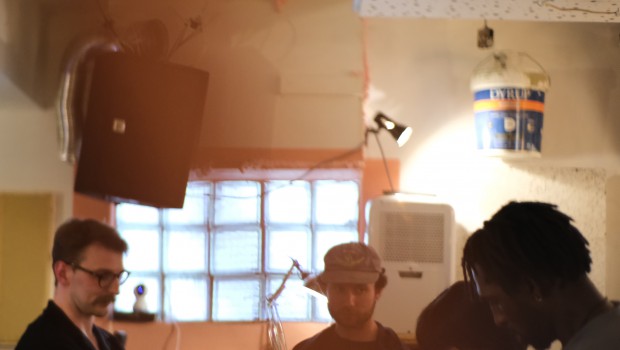 Published on May 5th, 2023 | by Stevie Lennox
0
EP Stream: Pôt-Pôt – Ode To A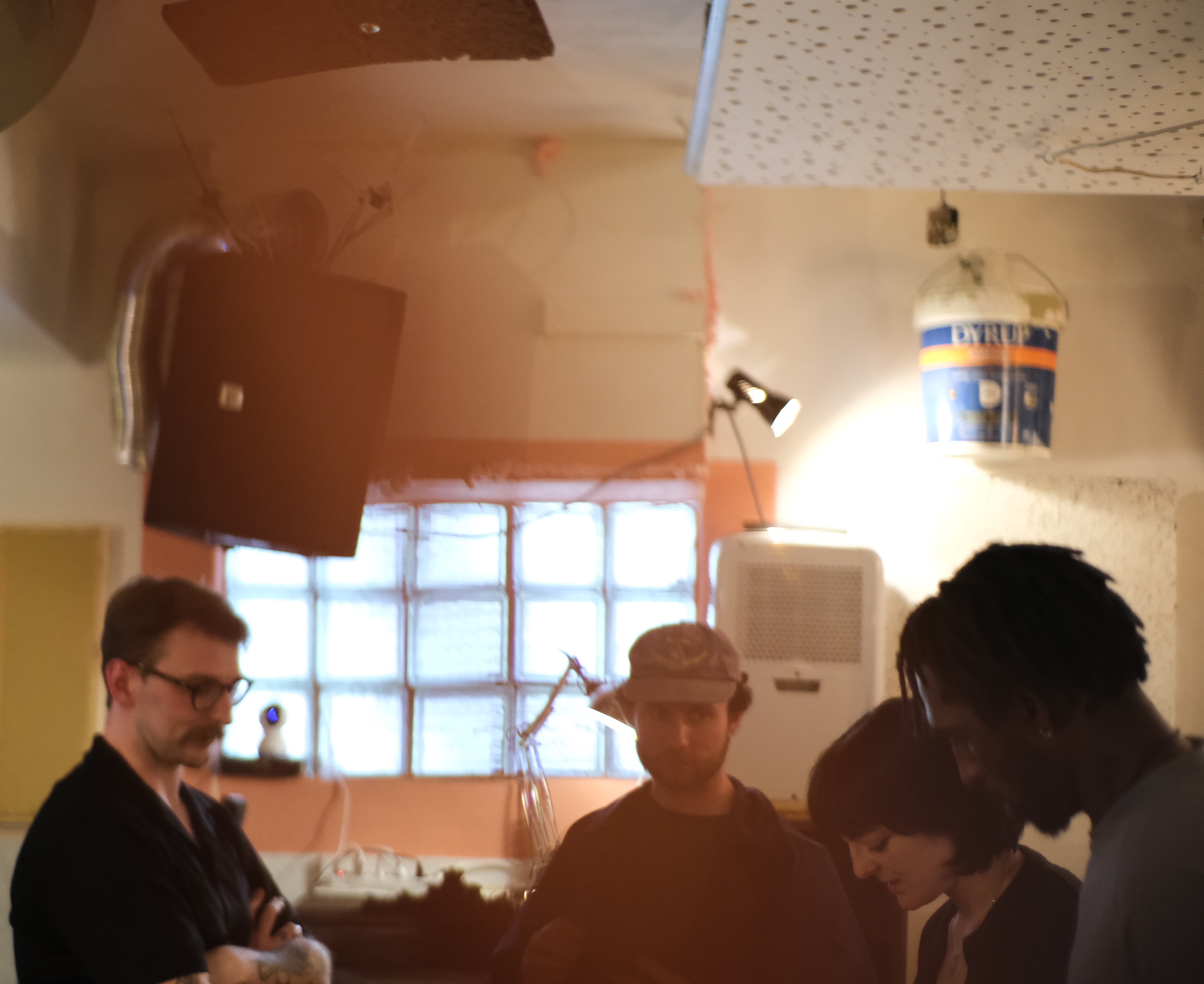 Following their first gig as a four-piece in March for the Port-To-Port festival in Lisbon, we're delighted to give you a first listen to Ode To A, the debut EP from Cork-based experimental project pôt-pôt.
Its four swirling, oneiric songs are based entirely around the note of A, with it being the only musical note used across the whole record. Cork's Mark Waldron-Hyden (drums, synth, vocals) created pôt-pôt initially as a solo project – with the goal of writing only music that could be recreated as a solo act – during lockdown, before moving to Lisbon, where he met and recruited bassist Joe Armitage and guitarist Michael Oliver Smith during an artist residency. They performed a number of shows, playing the music that would turn out to be Ode To A.
In an aleatoric compositional process, the songs were written out on paper before actually being performed. Mark told us what informed that decision: "I've been involved with improv for years and loved making drone music, so I wanted to explore this more with a band set up. When I got this idea, I was on a plane, so I couldn't actually record anything. Keeping everything to one note made it easy to write with no music, if that makes sense. The songs themselves came with set rules on when to play things or cues for things to happen but all acting as a parenthesis around moments of improv for each player individually or as a group!"
"As well as all of this, A is a note I always found myself starting with when writing, or forming chords from, my favourite chord is an Amin9 chord, I use it in everything and have done for years, so this record was a way of me showing my appreciation and love for the note."
While the EP was recorded as a trio at WAAHs Studios in Lisbon, the lineup has expanded to include the supremely talented Elaine Malone on harmonium and backing vocals. Mark told us more: "As time went on, I wanted a more organic drone element to replace the synth, as well as more help on vocals, so getting Elaine Malone (MANTUA/solo) in was a no-brainer, and I'm so grateful she was up for joining."
An exploration into how far one note could be taken within the parameters of composed music while still staying sonically interesting, Ode To A succeeds not just in the artistic practice of the avant-garde, but as piece of a engaging, genuinely psychedelic experimental drone rock – as indebted to Pauline Oliveros' Deep Listening as it is to Drop Out With White Hills and Gnod.
Listen to the EP below – out via Mark's new label, Blindhead Recordings – and check out pôt-pôt live during their forthcoming Irish tour:
May 13 @ Kenmare Buttermarket, Kerry w/MANTUA & I Dreamed I Dream
May 14 @ Anseo, Dublin – Little Gem Records Night
May 18 @ The Record Room, Limerick w/The Personal Vanity Project
May 20 @ The Green Room, Cork Opera House w/Laurie Shaw