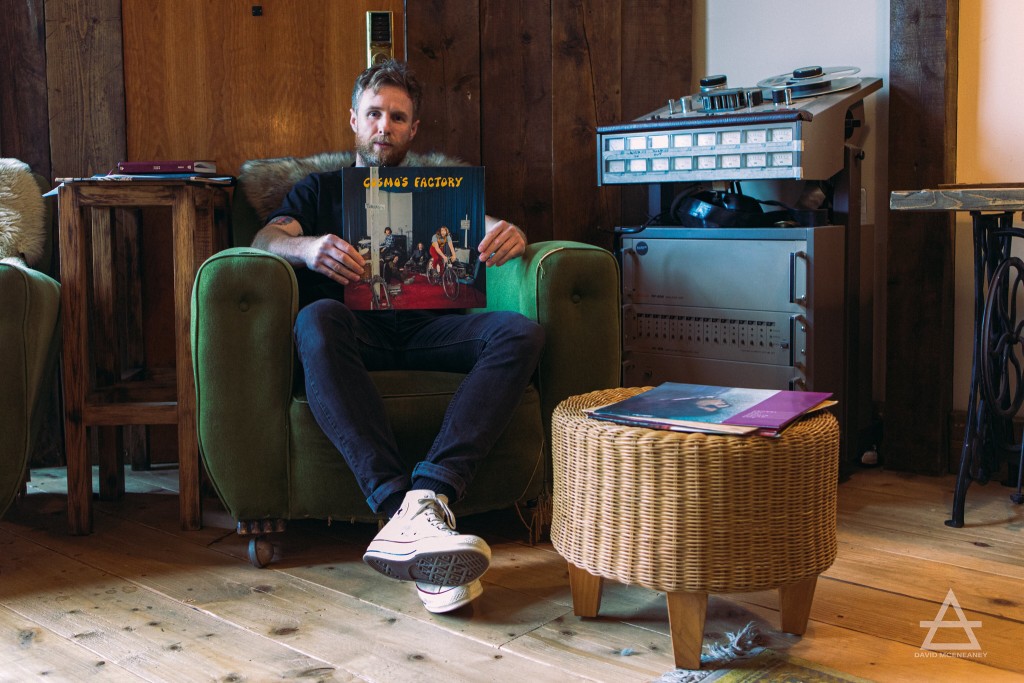 In this installment of Track Record, Dundalk singer-songwriter Finnian selects the records that have left a huge impression on his life from Creedence Clearwater Revival to Lauryn Hill. Photos by David McEneaney
Creedence Clearwater Revival – Cosmo's Factory
I was pretty disappointed in John Fogarty's recent concert in the 3Arena actually. It just didn't hit the spot for a few different reasons. The opening cringy onstage video intro didn't do it for me and the sound in the standing area was really bad. Gig critique aside, I can still say that I love this record. Few people could growl like Fogarty and in their day CCR made it look like fun just being on stage. This album has some iconic riffs and it sounds fantastic. It has the epic 11 minute cover of Marvin Gaye's Grapevine, Run Through The Jungle and Who'll Stop The Rain but my favourite is the opening track Ramble Tamble. Oh and what an album cover!
Bob Dylan – Blood On The Tracks
If I can separate him into Era's, then 1970's Bob Dylan is my favourite. I love this album – the stories, the delivery in his vocals, the bass on Meet Me in the Morning. In my own songwriting of late, I have taken so much inspiration from Dylan. There's moments on this record where I wish the harmonica would feck off but all in all this is just a beautiful, imagery filled culmination of timeless songs from probably the greatest lyrical songwriter.
Audioslave – Audioslave
Audioslave were the super-group formed by members of Rage Against the Machine and Soundgarden. I was a fan of both, especially Rage but this magic amalgamation really hit the spot for me. Chris Cornell was a huge influence on me. I was lucky enough to see both Audioslave and Chris Cornell solo on a number of unforgettable live experiences. The range that he could hit whilst still maintaining that legendary gravel and rasp was remarkable.. This album whacks you in the face from the very first song. A record packed with light and shade, huge Rage-like songs in Cochise, Gasoline and melodic introspective beauts in Like a Stone and I Am the Highway. I have heard some guitar "purists" discount Tom Morello but say what you like about him, he has an instantly recognisable signature sound and some iconically funky riffs. The album cover by legend Storm Thorgerson is such an eye grabber too.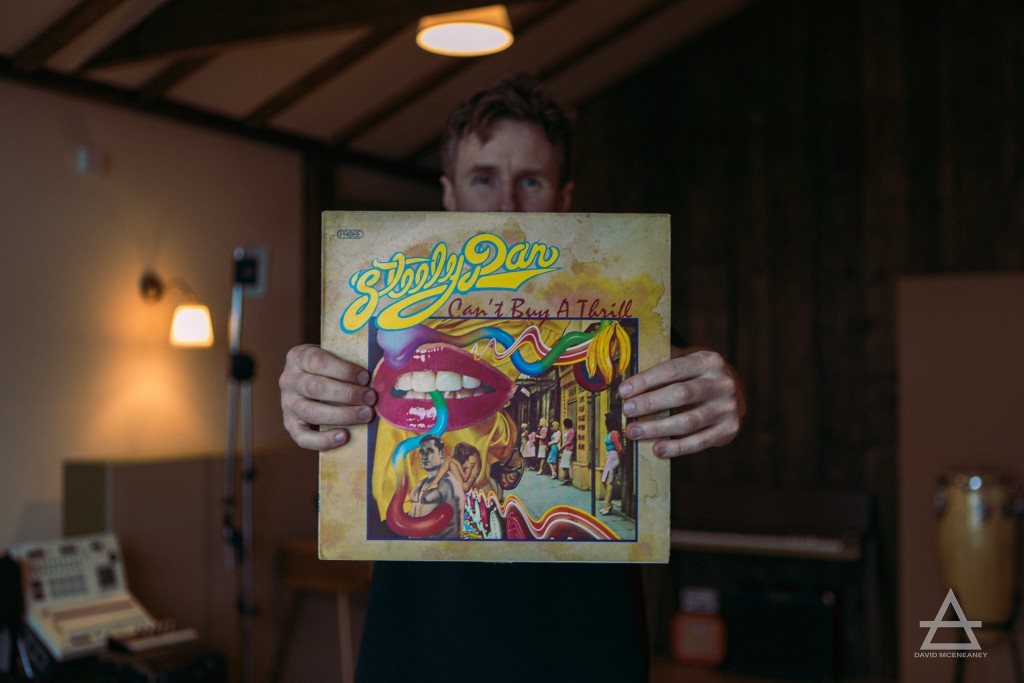 Steely Dan- Can't Buy a Thrill
I was a late-comer to Steely Dan, they seemed as I'm sure some will agree, inaccessible or as is joked about – "Yacht Rock"' or pretentious. I got past all of that. This album is packed with amazing songwriting and beautiful 70's production. Becker and Fagan wrote really huge, well constructed and dynamic songs with under appreciated lyrics and very hooky choruses. The stories and sounds on these tracks, like Do it Again always conjure up imagery of a gritty underbelly of Las Vegas or LA from a gone-by era of crooks and gamblers. I love this. In my humble opinion this is one of the best debuts.
Dan Auerbach – Waiting on a Song
I have been a fan of Dan Auerbach since the early days of The Black Keys. Auerbach has released a couple of solo albums but I adore this one. Pretty much everything he does I love, be it solo, his own bands or the numerous beautiful albums he has produced for other artists on the gorgeous Easy Eye label in Nashville. Waiting on a Song  is a collection of catchy, well written tracks in terms of lyrics, some written with legends John Prine and Pat Mclaughlin. There's a jovial theme to the words and melodies, typical of Auerbach and Prine. Mostly, I love the production on this record which is beautifully mixed by M.Allen Parker. DA really knows how to write uncompromised hits that have a pastiche and classic feel but still work on today's popular radio, TV, Movies etc. Released in 2017, just before I started recording my own debut. It was a direct influence and still is.
David Gray – White Ladder
Putting the stylus down on this record transports me back to the time, uniquely to Ireland, where this album was simply massive. I, like a substantial lump of us, fell under the spell of this record. How could you not! As a songwriter, these are simple but great songs and the story of it is class. David Gray was a massive star here on our wee island selling a silly amount of copies but quite overlooked everywhere else. I think it was recorded like Nebraska by Springsteen in some kind of low-budget set up. I remember going to see him in Marley Park at the height of the White Ladder buzz. At the end of the gig his drummer was throwing drumsticks out into the crowd, there was a scramble to grab one and I was the unlucky recipient of one to the forehead which resulted in an immediate cartoon like bump on my head. Good times.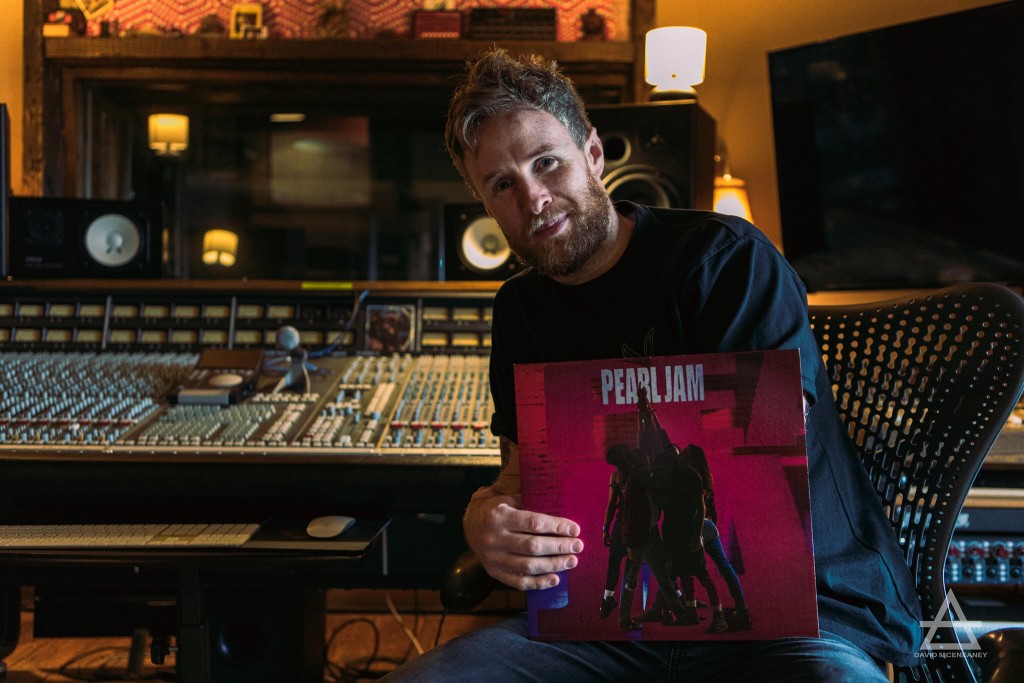 Pearl Jam – Ten
Ten is one of the first albums that I owned. I originally got it on cassette for my 10th birthday, coincidentally. I vividly remember ripping open the wrapping paper and feasting my eyes on this baby. I devoured this album. It's massive in every way. I was always drawn to powerful vocalists and Eddie Vedder is up there with the best. Pearl Jam was also the first live concert of a major band that I ever went to. My brother brought me to see them in The Point in Dublin (now the 3arena) when I was 12 years old. A surreal and incredibly visceral experience. When I started collecting records in later years, Ten was a must.
Bruce Springsteen – The Rising
Okay, so this isn't even my favourite Bruce album but it's probably the most important in terms of influence. Don't get me wrong, it's a great, huge sounding record produced by Brendan O'Brien (Pearl Jam) that came out post 9/11 and was considered a huge comeback for The Boss. The reason I chose this though, is that it was The Rising tour that I first got to see him live. I was 17, mid-leaving cert and managed to get maybe three or four bodies back from the barrier at the front of the stage in the RDS. I will never ever forget the moment Springsteen walked on stage. I, like many, had grown up in a Bruce loving house so to see the legend himself up close like this and breathe the same air as him was very near to being too much for my little teenage mind to handle. As cringy as it most definitely sounds, I was awestruck like never before or thereafter. The residual effect of this concert lasted for a long time. The seed was planted here and in a couple more years I would begin to write songs of my own, thanks to The Rising!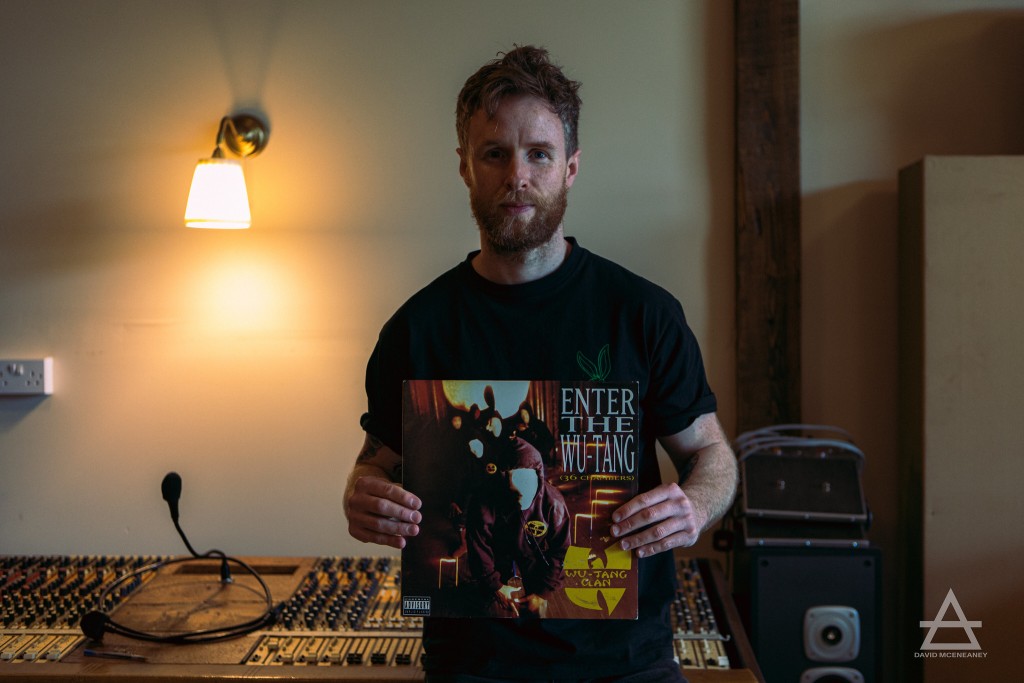 Wu-Tang Clan – Enter the Wu-Tang (36 Chambers)
I listened to a substantial amount of hip-hop in my teens and I love listening to the original songs that these classic tracks have sampled. That exercise in itself has introduced me to so much amazing music.  Cream contains a sample by The Charmels for example. When I started collecting records, 36 Chambers was one of the first LP's that I bought as I originally owned it on CD. I love the rawness of this era of East Coast production. RZA is a genius and the individual legends that make up the group like Method Man, Ghostface Killah and ODB are unparalleled in their lyrical style and unique vocal tones. This album is violent and dark, but hilarious simultaneously.
Lauryn Hill – The Miseducation of Lauryn Hill
One of the best rappers ever that just so happens to have a powerhouse of a singing voice too, or vice versa, equal weight. It's such a pity she didn't put out more records. This was the beginning of that neo-soul era and Lauryn Hill's lyrics are amazing. She was really rapping and singing about subjects of substance which these days, there's not too much of as far as I know. (I'm not too up to date on current Hip Hop though to be fair.) There's brilliant musicianship and amazing sample cuts on this record, here I go again -(Doo Wop by The 5th Dimension). I think it was recorded in Bob Marley's studio in Jamaica, so it has that reggae flair and philosophy throughout. This is such a beautiful record. The emotion in the track To Zion is tangible. With such a freedom in the production in the amalgamation of styles, The Miseducation of Lauryn Hill has depth.
Finnian's new single Travelling is out tomorrow and streaming here.