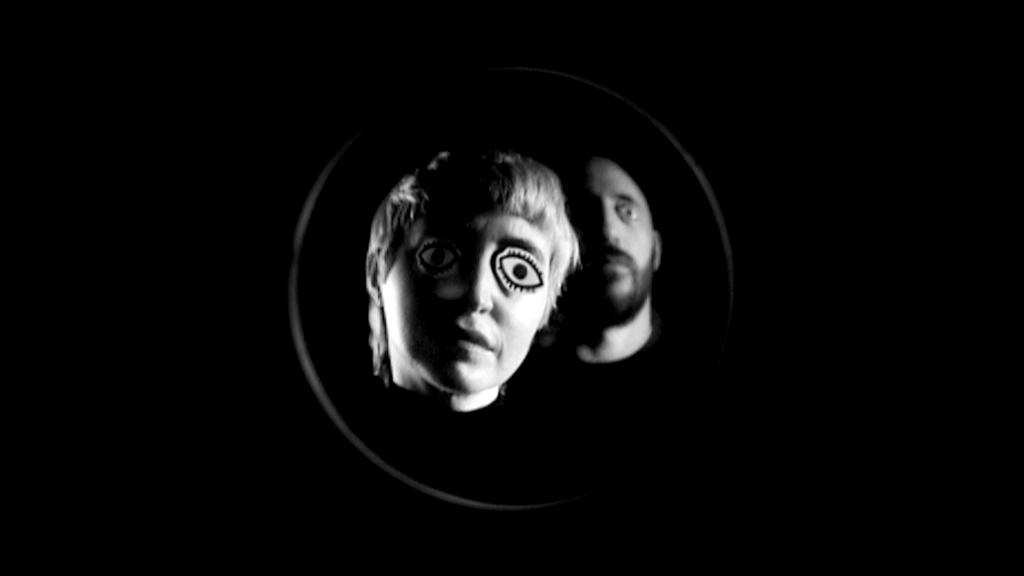 Irish alt-rock trio HAVVK return with the video for their current single 'Daylight Robbery,' directed by frontperson Julie Hawk and shot by Tim Shearwood entirely in black and white. Evoking a silent-era, insomnia-filled sense of dread, the video explores themes of expectation and infringement of safety, particularly for women and gender non-conforming people – it was important for the video to convey these feelings.
Here's what Julie had to say about the concept behind the video. "It's about a girl who's living the same day (or nightmare) over and over again. We've been writing a lot about the topic of sleep lately – or lack thereof! I've had some fun run-ins with insomnia and sleep anxiety in the last few years and it's made me think a lot about how our waking lives impact our subconscious and our connection to our bodies."
"I had to get myself to a point where I felt I could trust my brain and body to be still for 8 hours without worrying about some deadline or existential crisis," added Julie. "This song is specifically about the spaces that we create for ourselves to feel safe, whether that's our bedrooms, our homes, or our communities – and about the anxiety of having those spaces invaded or broken down. I'm looking at you, housing crisis!"
'Daylight Robbery' also marks Julie's first time directing a music video. "I'm a huge fan of Tim Shearwood, who shot the video – I can't wait to get working on the next one with him. We created a mini-horror movie set in The Workman's Cellar using props we'd sourced around Dublin thrift shops. The shoot day was so fun and so intense. I had never directed before but there was so much trust and enthusiasm on the day – everyone made it so easy. The extras were terrifying and lead actor Honi Cooke was stellar. In the story, her days are repeating over and over again, so we had to get her to do each scene about ten times, but with each shot getting more and more frantic and chaotic."
Have a first look at the video below.