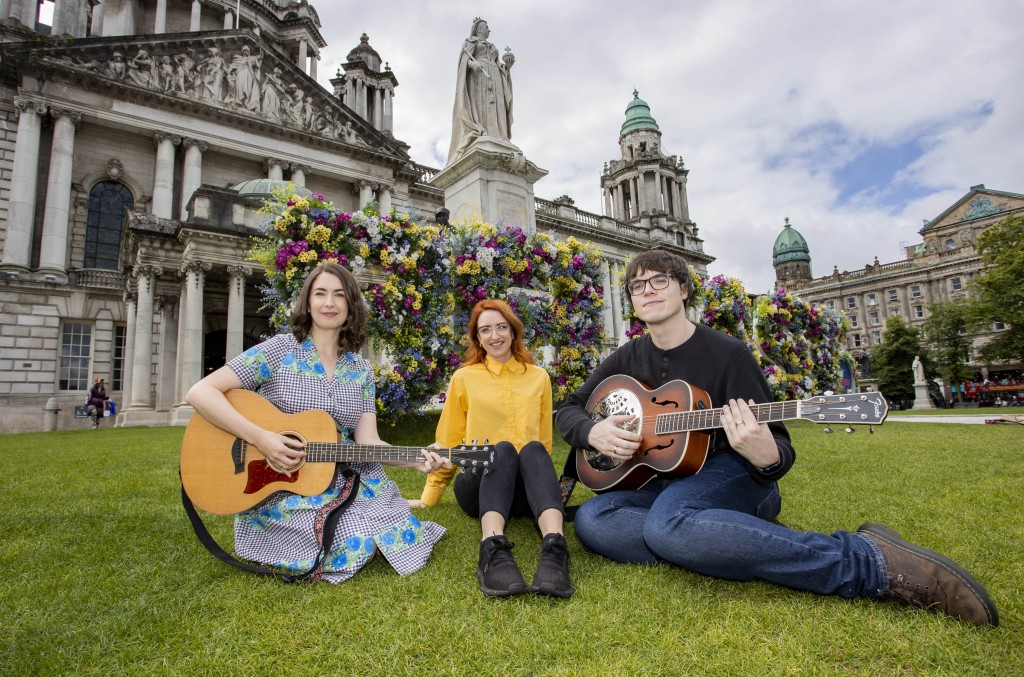 Two fast-rising Belfast singer-songwriters have been selected for a new UNESCO City of Music Initiative.
Off the back of Belfast being awarded prestigious status in late 2021, Niall McDowell and Ciara O'Neill will travel to fellow UNESCO City of Music London, in Ontario, Canada, to perform as part of the Home County Music and Art Festival.
Arranged through the UNESCO Creative Cities Network, which brings cities together to share skills and develop networks between musicians, the trip will also see McDowell and O'Neill taking part in co-writing sessions with other artists and get the chance to work with world-class producers and engineers.
In a statement, Councillor Clíodhna Nic Bhranair, Chair of the council's City Growth and Regeneration Committee said: "Our council is committed to supporting and nurturing our local music scene, capitalising on the economic, social and regenerative value music can bring to our city and ensuring its power and benefits are felt by all who live here, work in or visit Belfast."
"Together, these initiatives will help unlock the potential of our UNESCO status by supporting and strengthening our homegrown talent and giving them the tools, skills and opportunities to develop their careers, here at home and further afield.
"The financial support for small venues, through the Pipeline Investment Fund, is also welcome news for those spaces who play a crucial role in providing a positive experience of enjoying live music, while the new music support website will make it easier for artists, promoters, managers and others to find the help they need and make connections with others in the industry.
Nic Bhranair continued: "As a UNESCO City of Music, we are thrilled at the prospect of hosting prestigious events that celebrate the abundance of musical vibrancy and talent in Belfast and its surrounding areas. Tá neart cumas ceoil againn anseo sa cháthair agus níos faide i gcéin agus is iontach an rud é go bhfuil muid abálta é sin a cheiliúradh. Belfast City Council and Ards Comhaltas Ceoltóirí Éireann (Ards CCE) are fully committed to the ongoing bidding process and the future successful delivery of Fleadh Cheoil na hÉireann. We are confident that this event will, over the coming years, have a positive impact on Belfast and showcase its rich musical heritage."
As well as the transatlantic initiative, it's also been announced that Belfast-based music venues can apply for grants of up to £5,000 as part of a new Pipeline Investment Fund. A total of £20,000 is available through the scheme to support grassroots venues to deliver the best live music experience for both audiences and performers.
Delivered in partnership with the Music Venue Trust charity, the funding can be used for physical improvements, including sound, lights, access, ventilation and minor building works, as well as work behind the scenes, such as staff training, skills development and strengthening links with local communities.
The deadline to apply for the grand is August 25, with more information available here.
Pictured: (L-R) Ciara O'Neill, Councillor Clíodhna Nic Bhranair, Chair of Belfast City Council's City Growth and Regeneration Committee and Niall McDowell pictured outside Belfast City Hall.