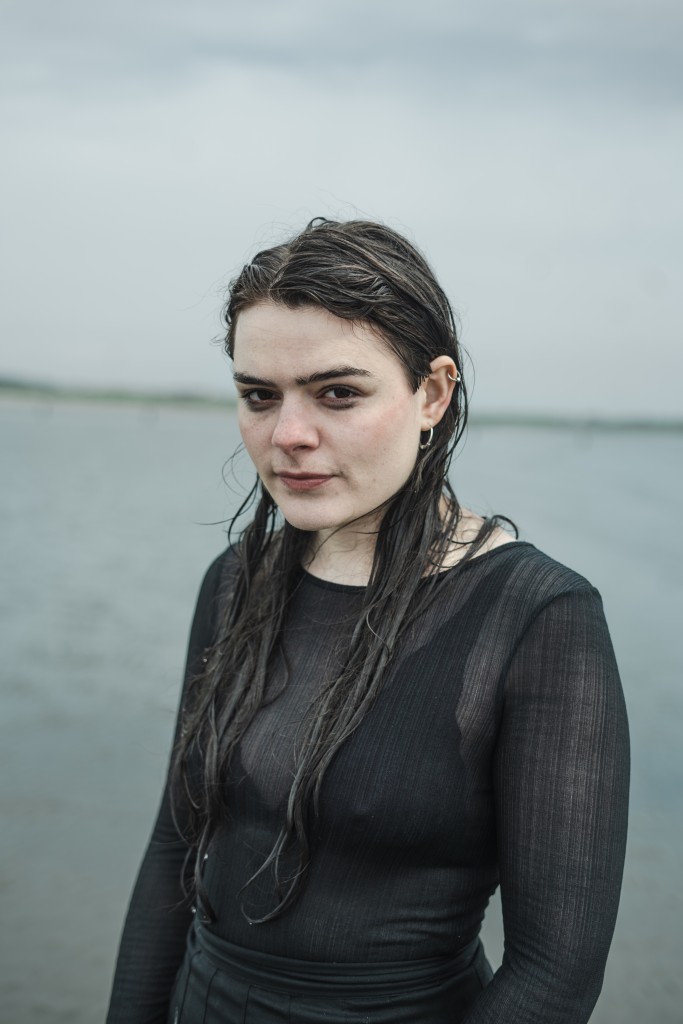 Off the back of playing Glastonbury, and the release of her thrilling new album Carry Them With Us, Christine Costello speaks with acclaimed smallpipes player Brìghde Chaimbeul about the sounds and inspirations behind her singular craft
Photos by Monika Ruman 
Carry Them With Us is Brìghde Chaimbeul's second solo album and features a combination of original compositions and songs inspired by Gaelic folklore and archive recordings. The album is as dark as it is whimsical from the soaring lilts of 'Banish the Giant' to weighted tragedies of 'Oran an Eich Uisge'.
Chaimbeul's rich understanding of her instrument adds a new layer of depth to these old tunes, injecting them with an infectious modernity that invites audiences to explore the history of the Highlands, all without losing the enigmatic charm of their origins. 
Despite the Scottish roots and heavy Scottish influence in her music, Chaimbeul's unprecedented popularity with Irish audiences continues to grow. While currently residing in Northern Ireland and a frequent collaborator with Irish musicians such as Radie Peat of Lankum, she believes there's an added explanation for this resonance: "A lot of what I play is rooted in traditional music and although a lot of the material is Scottish, there's a strong connection between Scottish and Irish traditions, not just in the language, but the songs as well." 
As a native Gaelic speaker, interpreting and understanding the stories behind these songs has always been at the helm of Chaimbeul's creative process. "I think I get asked a lot of the time about the sense of place in my music and if that's strong in my music or my presentation," says Chaimbeul. "But I think rather than a sense of place, it's probably more a sense of the language which, obviously a sense of place does come with that, but I think it is more important carrying through aspects of the language and figuring out what that connection is to the music."
Chaimbeul's first record, The Reeling, was released by Rough Trade's folk imprint River Lea in 2019. The label is also home to a number of Irish artists, including Lankum, Lisa O'Neill, and Ye Vagabonds. Each of these artists have made acclaimed contributions to the Irish folk music revival of the last decade.

"There's definitely a surge in drone music overall and that sort of dark folky sound in Ireland that people really resonate with," says Chaimbeul. "I think the internet and streaming has helped that surge as there's less people stuck in the genres they normally listen to. There's people who typically listen to electronic or experimental drone music accessing more traditional styles, and realise there's so much in common between them."
At the crux of Carry Them With Us is Chaimbeul's meticulously crafted drone sound, acting as the pillar of each track. Where the main content is occasionally plucked from the archives, Chaimbeul expertly crafts a wholly new structure around these tracks, led by a single drone. 
"The starting point is always the pipes", says Chaimbeul, "finding a key, or a certain mode, and especially the drone, like what note is the drone going to be sitting on, and then I arrive at picking a melody. That could be like a really traditional melody, or you know, just transcribing it directly from a manuscript or from recording or writing something that's based around that drone.
At the moment, I'm just really into building that sound and really getting into that sort of atmosphere, the trancey quality. I'm really trying to get deep into that, and building layers of tension to arrange that."
Chaimbeul's first album The Reeling was met with high critical acclaim, named The Guardian's Folk Album Of The Month and one of The Quietus' Albums Of The Year, featuring a wealth of collaborators within the genre including Lau fiddler Aidan O'Rourke and Radie Peat on concertina. 
On Carry Them With Us, Chaimbeul's sole collaborator is Canadian saxophonist Colin Stetson, known for his work on the Hereditary film score, as well as his collaborations with Arcade Fire and Bon Iver. "The sound he [Stetson] has is what I wanted for this album," reveals Chaimbeul. "I knew that he would be able to really get into that, like just a big, big drone sound. I wanted to take it away from 'The Reeling' a little bit and create something different."
Stetson's fresh perspective is one of the main talking points of the album, seeing beyond the darker tones of tradition and bringing the charm and more melodic elements of these tracks to the surface. Despite having little background or experience in the genre, his contributions to the album are highly distinguished.
"The main thing was his take," says Chaimbeul "If I was presenting a tune or a melody that I had gotten from recording archives from the Hebrides that were taken around the 50s, his take would stand out rhythmically; just knowing where the strong beats were and how it was kind of different from my reading. He's approaching it from a completely different angle."

Another, more unconventional collaborator on this album was Skye singer Annie Arnott, one of the most notable performers of traditional Gaelic song. Arnott's vocals were recorded in the '50s by Derick Thomson and others from the School of Scottish Studies at the University of Edinburgh. Many of her recordings are archived on Tobar an Dualchais, an online archive of Scottish audio recordings.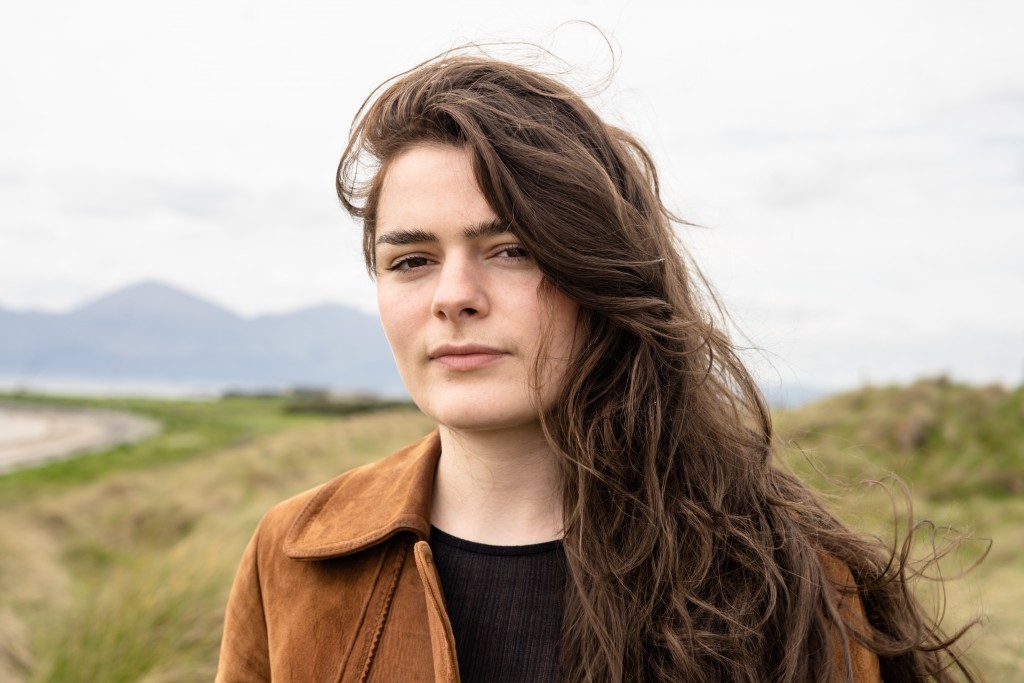 "It's just that way of singing", Chaimbeul says of Arnott. "It's kind of quite free-form. Like if you wrote it out, it would be quite difficult. And I love that sense of freedom around the music. A lot of the inspiration came from these recordings that were taken in the 50s, but they would have been quite old at the time."
One track in particular, 'Piobaireachd nan Eun', struck a chord with Chaimbeul and stands out as a highlight of the album, vibrating with a unique tenacity as the haunting vocals compliment the instrument, duetting to recreate a Gaelic swan song. 
Chaimbeul explains: "Traditionally in folklore, swans would sing just before they died and there's quite often, in these swan songs, a line about them going away to Ireland and when they come back their nest has been wrecked."
"In the second half of the song, I used vocables that I heard in a recording, but I wrote the melody for it. It's basically trying to communicate with birds. That was a theme that came up a lot in the folklore, communicating with birds and kind of half making up the sounds, but also using half-Gaelic words. We just loved that idea of trying to speak, or trying to imitate birds."
Carry Them with Us is not only a timeless preservation of Scottish music and folklore, but reshapes these stories into an entirely new form, one with the potential to outlast all of us.
"It's important to reach new people all the time and introduce aspects of the tradition to them," says Chaimbeul. "I think it is important to carry these songs and tunes forward. I feel like if they've lasted this long, it would be such a shame to lose them now." Christine Costello