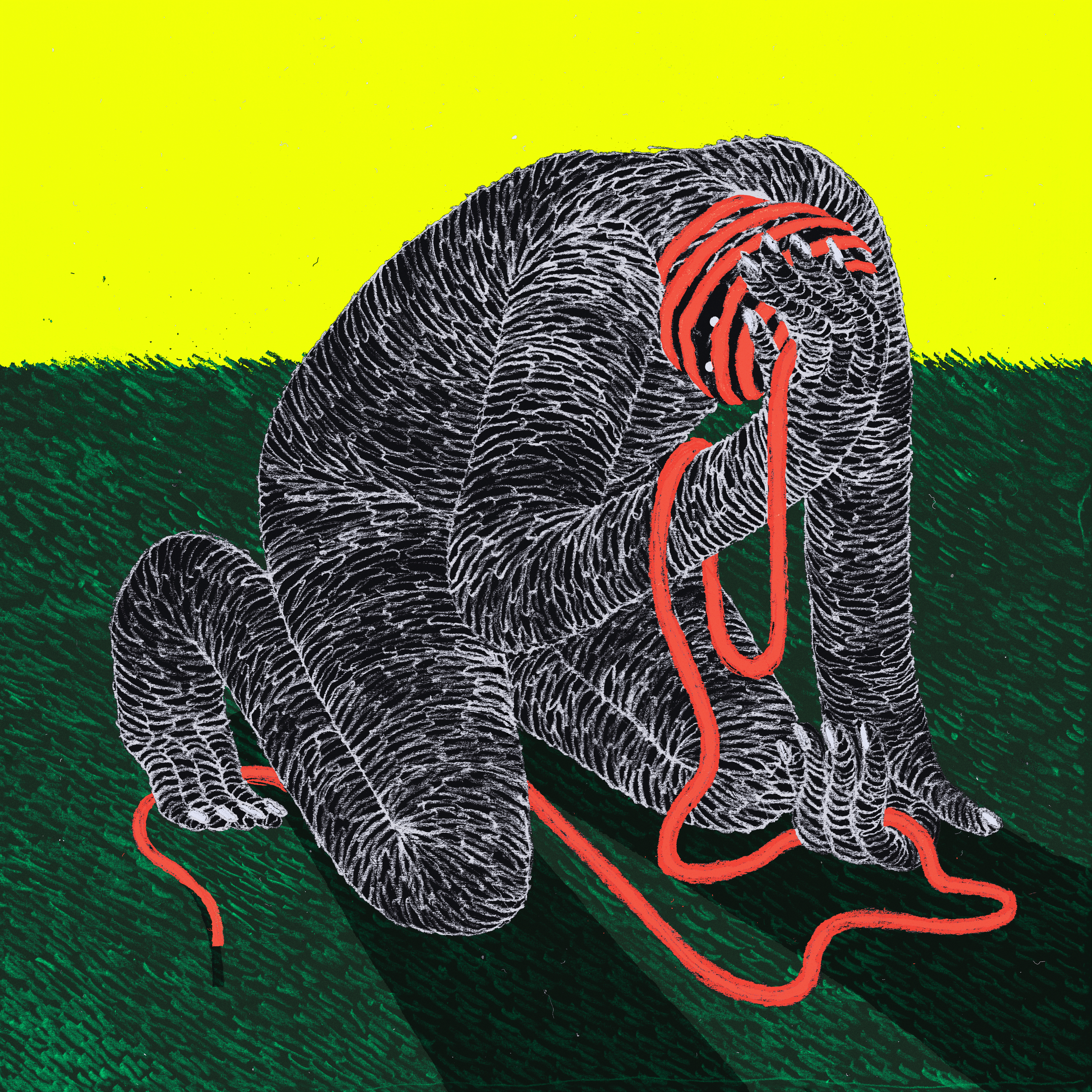 Irish compilation series A Litany of Failures, which features independent acts from all corners of the island, has just announced the pre-order and tracklisting for its fourth volume.  Set for release on double vinyl and digitally on September 8th, it's available via Bandcamp.
The compilation features 22 brand new, exclusive tracks from some of our favourite acts on the island, as well as some exciting new prospects. The double vinyl set once again features artwork by Pipe & Pallet, and the first 30 pre-orders feature a bespoke print from Belfast-based artist Phantom Powered Pixels. 
The Litany of Failures series aims to document the grassroots music community in Ireland, and the sheer wealth of creativity throughout it. Following truly remarkable releases in the last year, Elaine Howley, Icebear, This Ship Argo, Elaine Malone's Mantua, and Trá Pháidín's work represents some of the finest experimental and electronic music on the island, while offerings from Junior Brother, Litany co-founder & Shrug Life frontman Danny Carroll, and Laurie Shaw bring masterful songcraft and lyricism to the table.
On the confrontational end of the spectrum, raw feminist punks M(h)aol, LoF co-founder Paul O'Connor's Licehead, and Jinx Lennon & Baby Nits' contributions stamp the LP with their uncompromising immediacy. The phenomenal, fast-rising trio Search Results, Bog Band's first release, and the latest from the prolific Ross Hamer's new project, Hamer Place sit alongside long-standing idiosyncratic indie rock pillars of the community like Myles Manley, Naoise Roo, Junk Drawer and So Cow.
A Litany Of Failures began with the release of Volume 1 in 2016. This EP, released on cassette, featured Junk Drawer, Oh Boland, Shrug Life and That Snaake, and was launched with an Irish tour that summer. This release created the template that would later be expanded upon in Volume II & III, which featured 18 & 22 acts respectively. Both volumes were released on double vinyl and would sell out online, featuring the likes of Robocobra Quartet, The Bonk, Silverbacks, Problem Patterns, Grave Goods, Extravision, Cherym, Post Punk Podge, and many more.
The project was conceived as a way that DIY and independent artists could come together, collaborate and support each other in trying to take their own snapshot of the Irish music community, to be preserved for posterity, with a "rising tide lifts all boats" mentality – while creating a quality product that could be deemed "Export Ready" in the modern Music-Biz™ parlance.
Check out the tracklisting below, and pre-order it on digital and vinyl on Bandcamp.
SIDE 1
M(h)aol – Jack Douglas* [Vinyl Only]
Junk Drawer – Nids Niteca 
Laurie Shaw – The Reunion
Elaine Howley – I Imagine You'd Say That
Icebear – Hana's House
Licehead – (A) Purple (B)rain
SIDE 2
Jinx Lennon feat. Baby Nits – Fred Perry Far Right
Myles Manley – Use Yr Imagination
Search Results – I'm In Your Car
Danny Carroll – Cheesemonger
Trá Pháidín – na Láthaí bándearga
Junior Brother –  Nothing Song
SIDE 3
This Ship Argo – This Is Where You're Meant To Be
Bog Band – Not Another Word
Naoise Roo – Future Ghost
Documenta – Feel Good About Yourself
SIDE 4
Hamer Place – Saturday Night's Alright (For Reading)
Stephen Star – Garden
K I T C H E N – Fistful Of Cheese Strings
So Cow – Now That I'm 39
Fonda – Somewhere
Mantua – Stay Away From My Window