Belfast-based musician Dan O'Rawe aka F.R.U.I.T.Y proudly discusses the importance of inclusivity in the GAA
Illustration by Isabella Koban
Whether it's watching it or playing it, sport might not be for everybody but there are few places I can think of where a category of sport can divide people like it does in Northern Ireland. Gaelic sports have been played in Ireland for hundreds of years, with the GAA having been founded in 1884, yet some individuals seem to utilise this sport as a cultural battering ram.In recents times in Belfast, there have been security threats to schools, flags torn down, and threats of violence to teams who are trying to inspire people to think of GAA in a new, more inclusive light.
One Belfast-based team that has been created to change the image and inclusivity of Gaelic games is my team, Aeracha Uladh GAC. The name combines the Irish translations for Ulster (Uladh) and gay (Aeracha), and we are now officially one year old. We've come a long way from our first training session on a rainy day in April with around 20 participants, to the 60 players we currently have knocking about the 3G pitch at the Falls Park twice a week. 
Given the name, you'd think that we're a LGBTQIA+ only organisation, but our ethos isn't that restrictive – our goal is to be inclusive of everyone regardless of sexual orientation, gender identity, nationality, or religion. This is the founding principle of the team, and all members who either join officially or just for a few training sessions know this well and the level of acceptance of us publicly has at times even exceeded my expectations. 
As an amateur sports team, we are prone to a social event, which is one of my favourite things about the team. The staff at The Maverick in Belfast know us too well, and there is an entire street in Galway who no doubt still remember our name from their Pride parade in 2022. We also organise alcohol-free events like camping trips, marathon relays and sea swims; we work together and play together.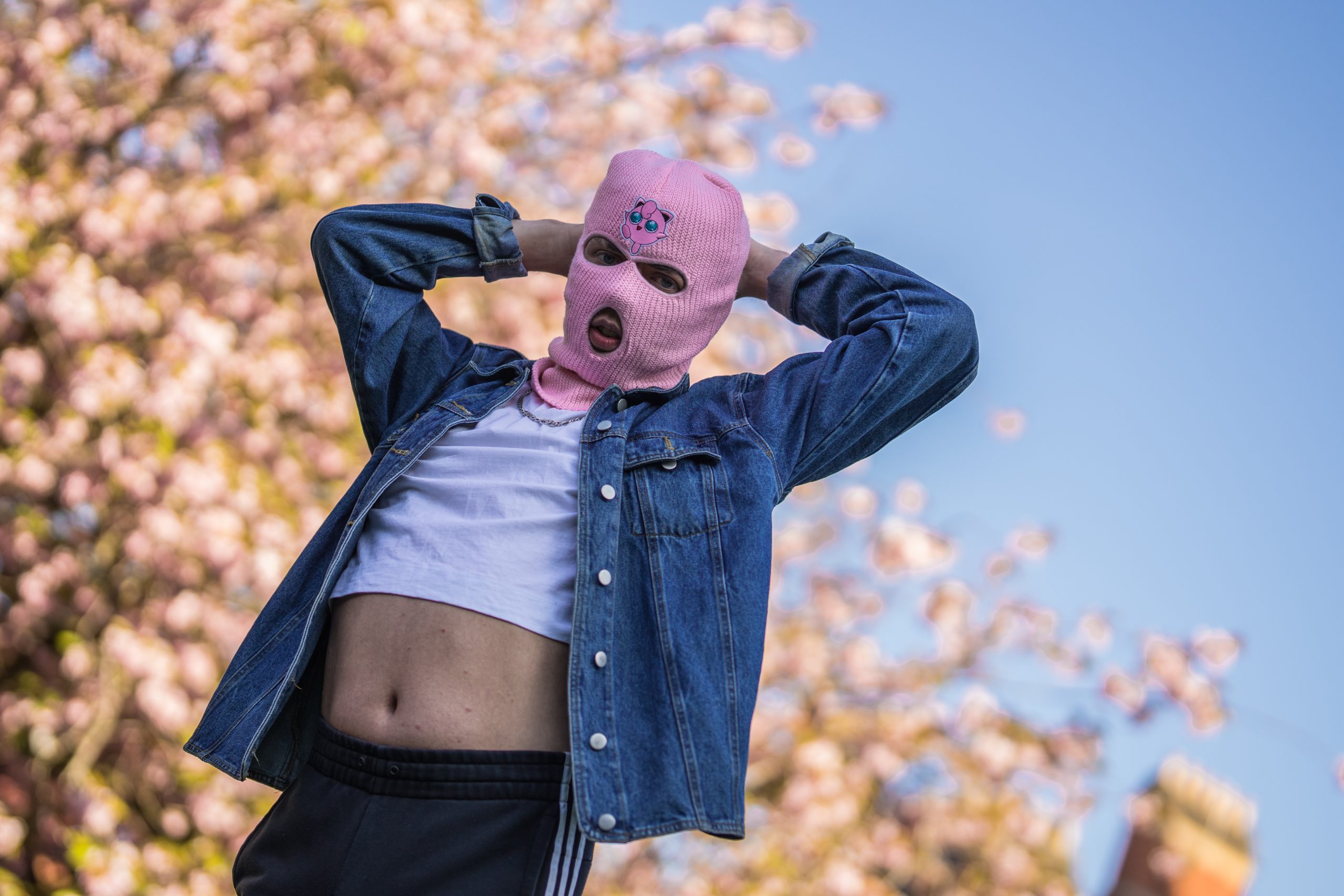 F.R.U.I.T.Y.
Photo by Sean McMahon
The friends I have made from the team who I perhaps never would have otherwise met have become some of my closest friends, with an amount of trust that would be otherwise hard to generate if it wasn't for the sense of community that the team has created. I've learned to improve my own personal views of equality, how to interact with those different to me, and even some new sentences and phrases in new languages, like Irish and Spanish. 
More than the social situations, the part of the team I'm most proud of is the training. Most teams have splits between women's and men's sports, and divide training and matches accordingly. If you are a team of equals, then how can we be split? So, we aren't. We train as a group and play together as a group regardless of age, gender, sexual orientation, cultural background, or anything else that tends to divide others. I know of a few other teams who don't do this and I would say that they are wholly missing out. There are no barriers in our team and all teams should be the same. 
Sport is both good for us physically and mentally. From my own experience, it helps you to become more confident, interact better socially and to believe in yourself and what you can personally achieve. More than that, there will always be someone in your team to talk to. How lovely it is to have not only a team, but a family who welcomes, loves, and respects all? Inclusivity in sport for all! AU abú! Dan O'Rawe

2fruity.bandcamp.com

instagram.com/aeracha_uladh_gac