Riding a wave following the release of his stellar third album, Mark McCambridge chats with Cathal McBride about subtlety, sold-out shows and winning over BBC 6 Music

Photos by Jane Donnelly
When Arborist managed to entice US indie rock royalty Kim Deal, of Pixies and Breeders fame, to sing backing vocals on debut single 'Twisted Arrow' back in 2014, one could easily have assumed this was an early peak that would be impossible to top. In actual fact, the project of Belfast-based Ballymena man Mark McCambridge has only gone from strength to strength ever since, scooping NI Music Prize nominations for both 2016's Home Burial and 2020's A Northern View.

On recently released third album An Endless Sequence of Zeroes, McCambridge tackled things differently and set out alone, without his usual live band in tow, to record at legendary Richmond, Virginia studio Spacebomb with the studio's group of renowned session players, helmed by acclaimed musician Matthew E. White on production.
"During lockdown I had fancifully imagined recording a set of new songs with a session band and producer," McCambridge tells me. "Spacebomb was one of the first places that came to mind due to records I knew from Nadia Reid and Bedouine, amongst others. Everything from the production, the musicianship and the string arrangements by Trey Pollard were exactly what I was after."

Opening track 'Dreaming in Another Language' is a surprising change of pace, built around a single looped guitar riff while the music builds around it to a climax of gorgeous synths and frantic guitar noise that you'd swear had the hand of Thom Yorke and Jonny Greenwood. "I wrote this final version in my cousin's house in Malin Head. There was a storm battering the windows and walls for the full three days I was there, never once letting up, yet the view across the peninsula was constantly majestic. I'm sure this scene contributed to the sound which didn't change much from what I recorded that weekend, though the band and Matthew added a sheen to the violence and energy."
Elsewhere the album slips seamlessly back to his usual world-weary Americana and alt-folk, but everything feels like a step up, both from the lush playing and production to the songwriting itself. But despite the personnel and location, it's certainly not McCambridge's America album – 'Alabaster Skin', for example, tackles the riots that broke out in some loyalist areas of Belfast and Derry in early 2021, a week that felt like a return to a bygone era. "The riots during lockdown felt a little incongruous to what I experienced day-to-day in Belfast. There were kids the same age as my son involved and his experience in Integrated Education felt very different to what was being broadcast on the news. I think there is a resistance to the goading and antagonism of the old generations amongst the young."
Given the calibre of the world-class session musicians appearing on the album, it must be tricky for the live band to replicate these songs on stage. Is there a pressure to nail the song as recorded, or are they free to put their own spin on it? "The band are sensational interpreters of songs and have definitely put their own stamp on things. But there are melodic guitar lines and other subtler moments from the recordings that felt central to the feel of the songs that couldn't be tampered with, so it was a compromise. Guitarist Jonny Ashe, in particular, brought his own energy and craft to the live performances. The plan is to capture some of the songs with this current live band in the studio for a deluxe version of the album, which should hopefully be ready in the autumn."
BBC 6 Music have long been supporters of Arborist, which recently culminated in the band being invited to record a session for Marc Riley and Gideon Coe's new show. "It was incredible. It felt like everything coalesced at the end of this busy, manic period around the album. Something about the personnel, the atmosphere and how we were treated on the evening had an incredibly calming effect. All seven of us seemed to be imbued with the same agent, the whole thing was like an out-of-body experience. Gideon's show has meant a lot to me down the years, so it all felt very significant. And Marc – Marc was in The Fall! – was a real gentleman."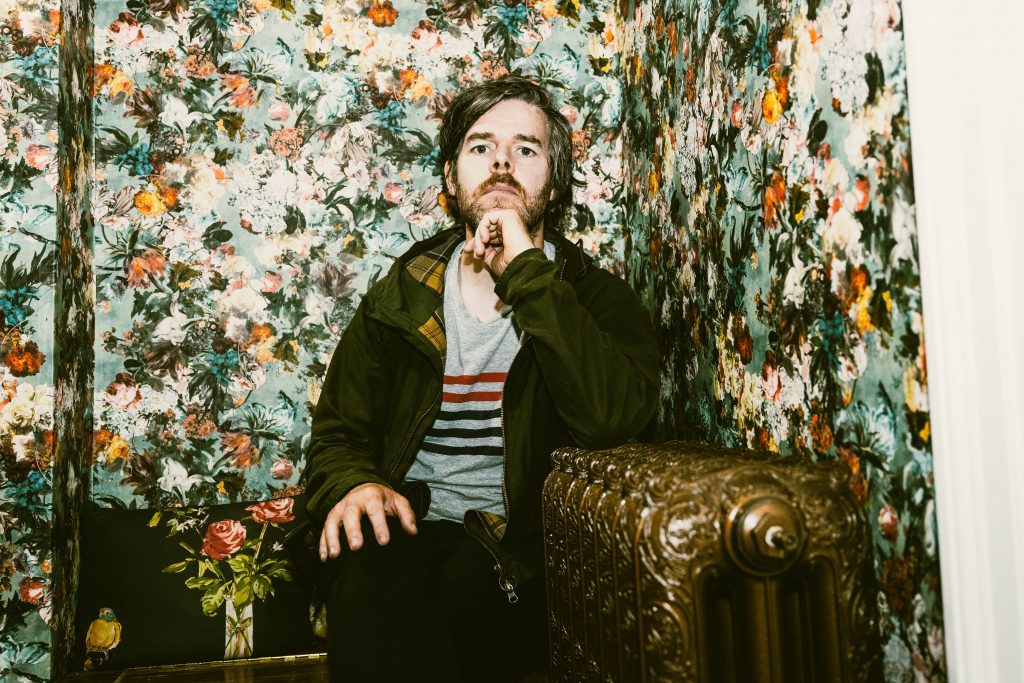 One song the station seemed particularly taken with a couple of years ago was the spoken word storytelling of 'Taxi' from A Northern View. While McCambridge hasn't felt the need to try and replicate its success this time round, it's something we could see more of in the future. "I've been archiving a few short-story-esque, spoken word pieces in that style that might see the light of day at some point. I like the idea of doing an entire album in that form but would have to be sure of it."

November sees the band play their biggest Belfast headline show to date in The Empire, but McCambridge is undaunted. "I'm very much looking forward to it. We played a sold-out show at the Ulster Sports Club for the album launch so thought 'why not?'" But attention has already begun to turn to album number four, this time in less exotic surroundings. "I've had a small studio built in my garden and I'm laying the foundations for the next record there. It seems to be much more lo-fi, though it's early days. But I'm excited about it at least, which is important." Cathal McBride

An Endless Sequence of Dead Zeroes is out now

Arborist play the Empire Music Hall in Belfast on 23rd November